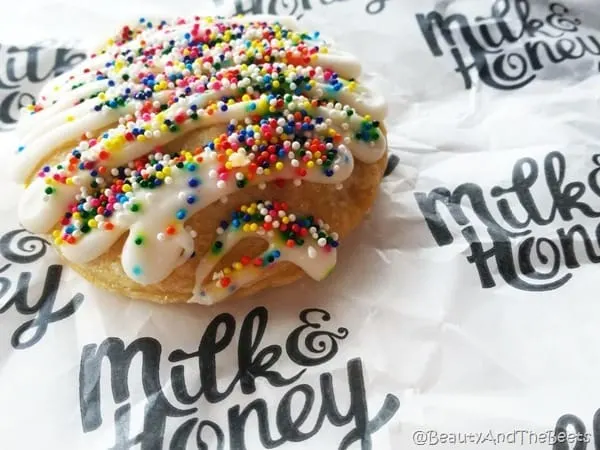 There are some restaurants that really stand out on my travels. Restaurants that stand out for good reasons, and some not so good. However, n a recent to Chattanooga I found the perfect spot for breakfast and coffee. Milk and Honey is known for freshly baked goods, made from scratch popsicles and a light assortment of breakfast and lunch offerings.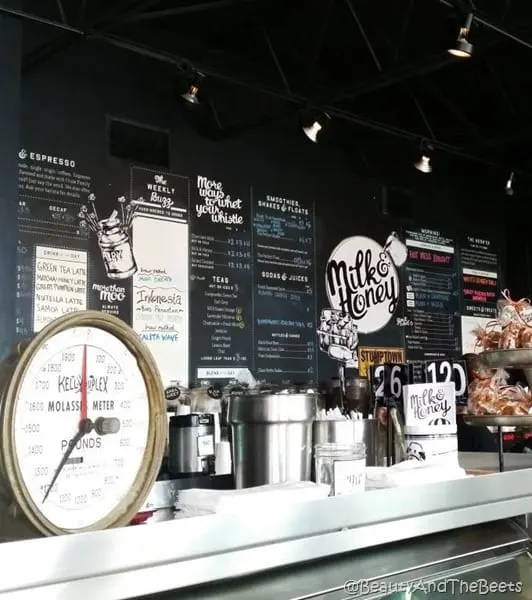 When we arrived on a Saturday morning, we found ourselves in a rather long line. However, the line moved really fast and efficiently and before we knew it we were sitting at a large community table waiting for our food.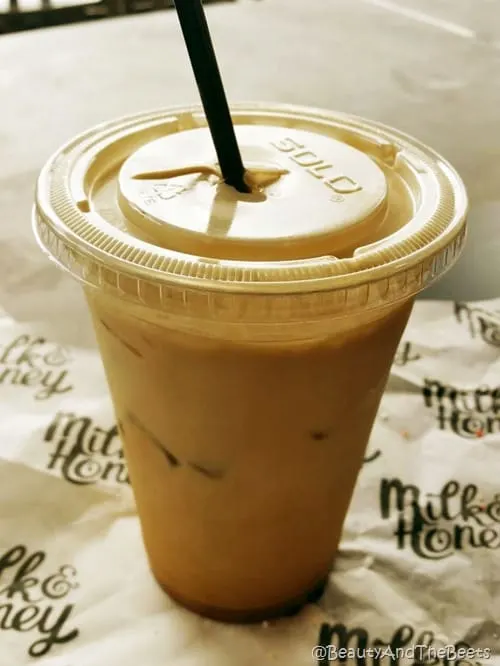 I ordered the iced Lavender Honey Latte. If it had lavender or honey in it it was overlooked by me, I couldn't taste either flavor. To me, my latte tasted just like a regular latte. Just coffee.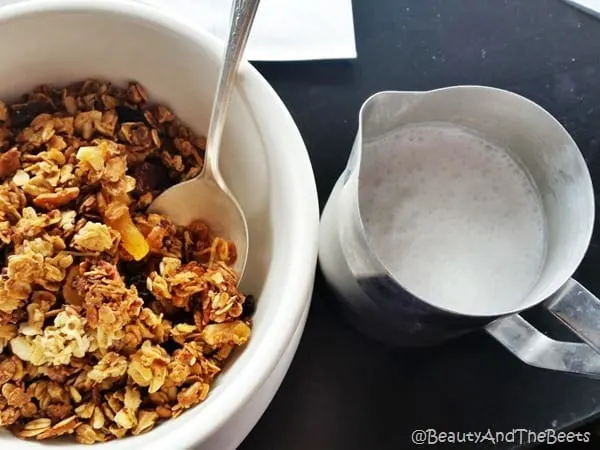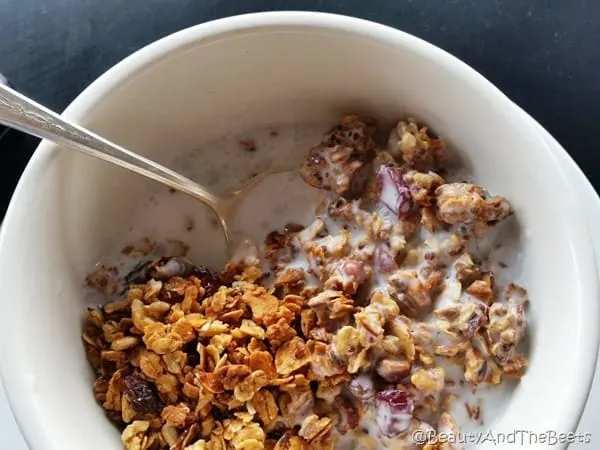 For my breakfast I tried the Granola with Almond Milk. Though this something I would not normally order at a restaurant, there is something comforting about warm frothed milk and granola. The frothed milk that only a coffee establishment can do.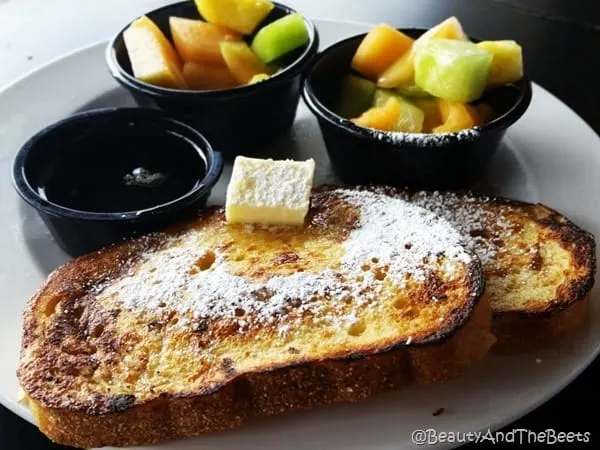 Mr. Beet ordered the San Francisco French Toast with its thick sourdough bread grilled in a cast iron pan. Topped with powdered sugar and fresh fruit, this was Mr. Beet's favorite breakfast in Chattanooga. If you follow this blog at all, you will remember that French Toast is the meal that he measures all breakfast restaurants.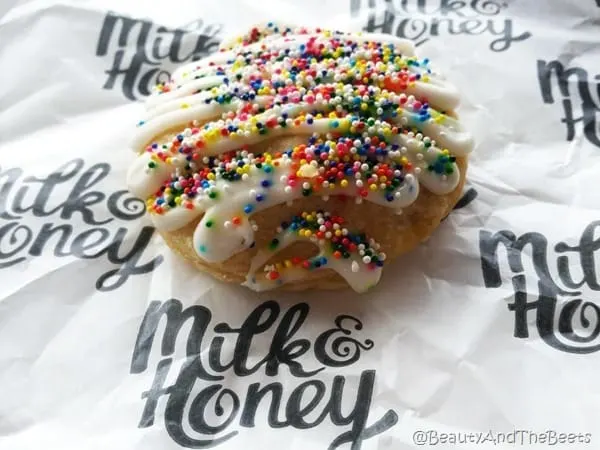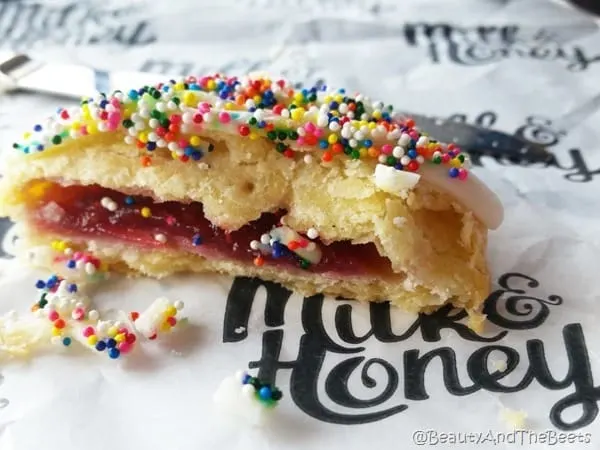 We also decided to split one of the homemade pop tarts. Ours was strawberry and it was amazing. I am a fan when the strawberry jelly is generous, not skimpy. This was delicious.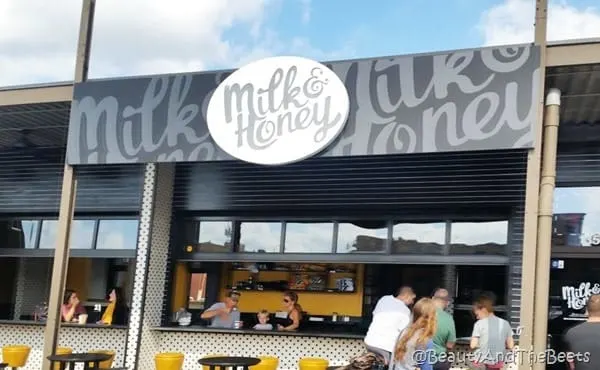 There is plenty of space to sit and enjoy your coffee and food. There are a handful of tables indoors and then a long community table or counter that is both inside and outside. Milk and Honey is an easy 4 1/2 sprouts out of 5 for me!
Milk and Honey Chattanooga website