Mushroom Bacon is meaty and smoky thanks to ingredients like liquid smoke and pure maple syrup. These make a perfect topping for burgers or a breakfast side with eggs and toast.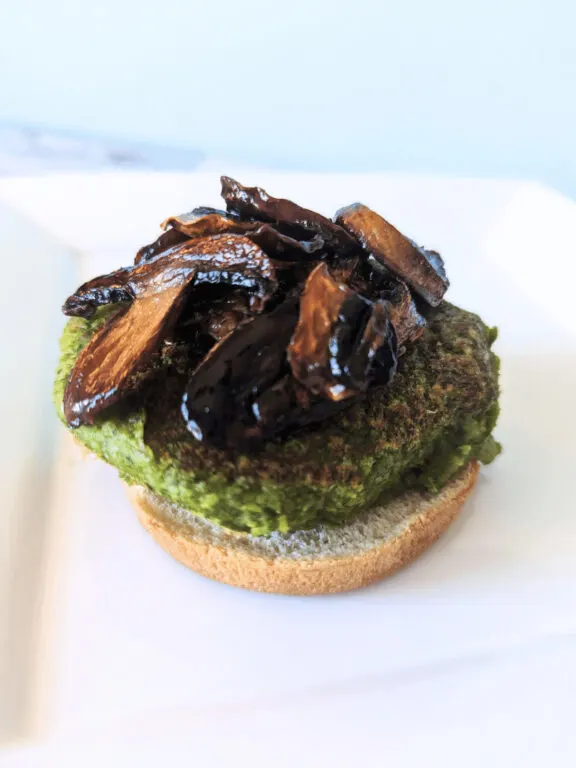 I have been making this mushroom bacon many times in the last week. I love it on top of these green pea and spinach veggie burgers and found it to be a delicious addition to avocado toast.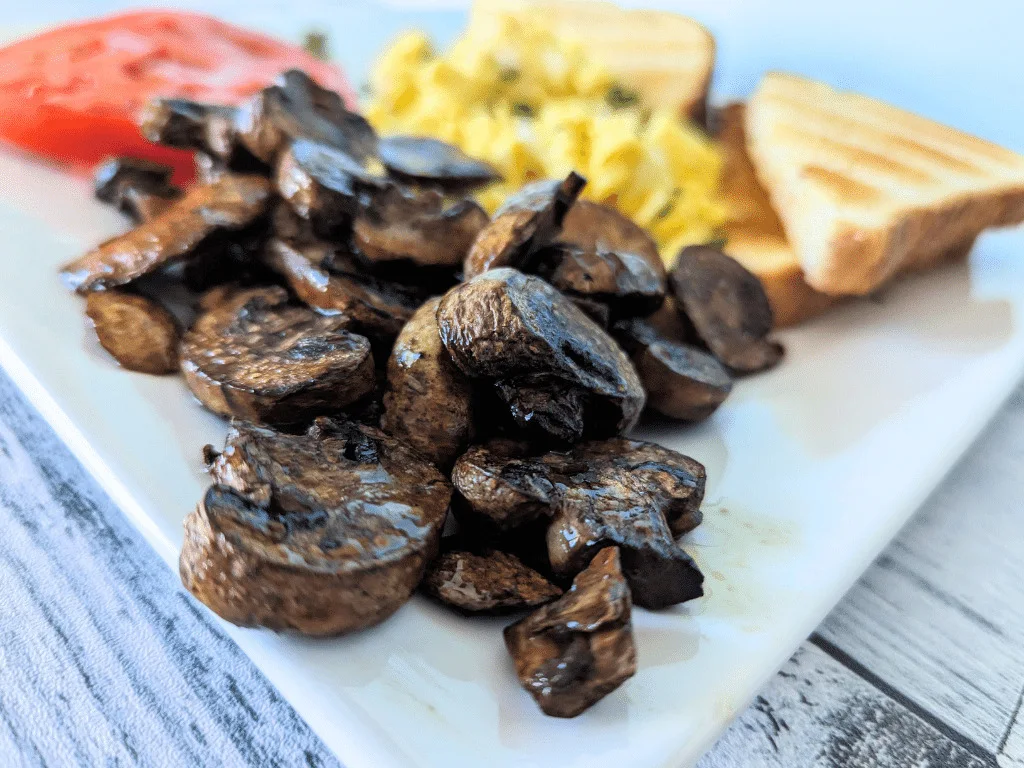 Mushrooms are already known as a great substitute for many meaty dishes thanks to their texture and hearty taste. I have experimented with coconut bacon but making mushroom bacon was new to me. However while the coconut bacon was also delicious atop a veggie burger or as an addition to a salad, these mushrooms stood well alone as a side dish alongside some bacon and eggs.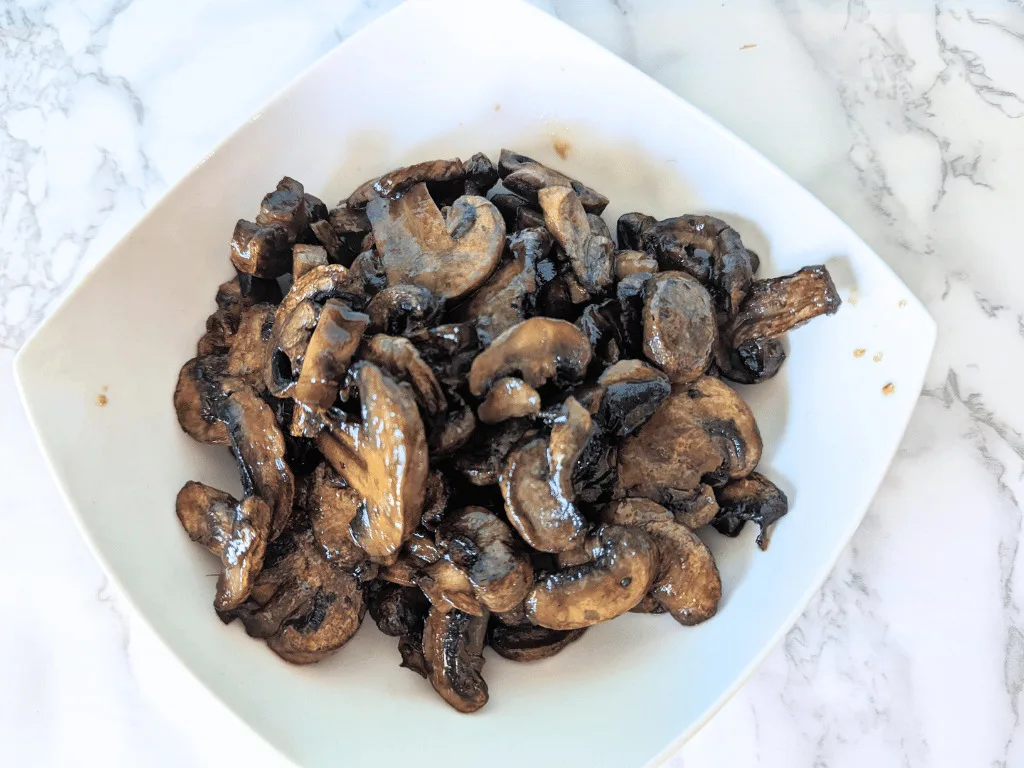 This Vegan bacon is super easy to make and time spent was less than 30 minutes from pan to table. The smoky flavor comes from liquid smoke. Liquid smoke is made from smoking wood and the smoke is then condensed into a liquid form. Very little goes a long way in adding smokiness to a dish. In this case, you only need a 1/2 teaspoon.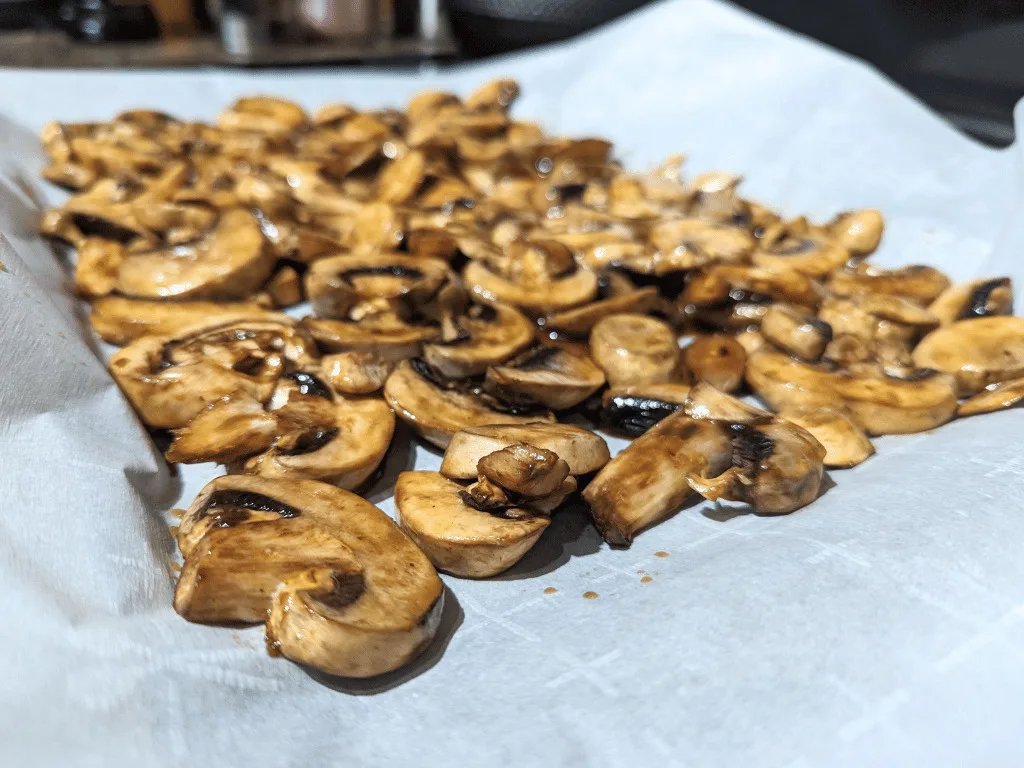 This mushroom bacon recipe also calls for the addition of liquid aminos. Liquid aminos are the vegan and vegetarian equivalent of soy sauce. While many soy sauces can be considered to be vegan, many other manufacturers use flavor enhancers from fish or other meat. (Also note there is no real flavor difference between regular liquid aminos and coconut aminos)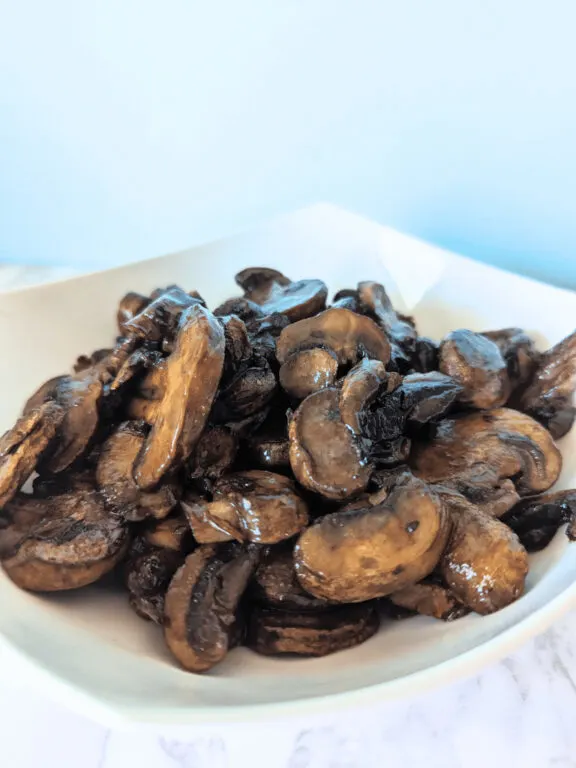 Pure maple syrup and olive oil round out the marinade for this Vegan bacon. Coat the sliced mushrooms with the marinade and bake the "bacon" in the oven for 20-22 minutes until the mushrooms begin to shrivel and turn slightly golden. Use a topping for burgers or avocado toast or as a side for eggs and toast.
You may also like:
The Best Cream of Mushroom Soup
The Mighty Mushroom Quinoa Veggie Burger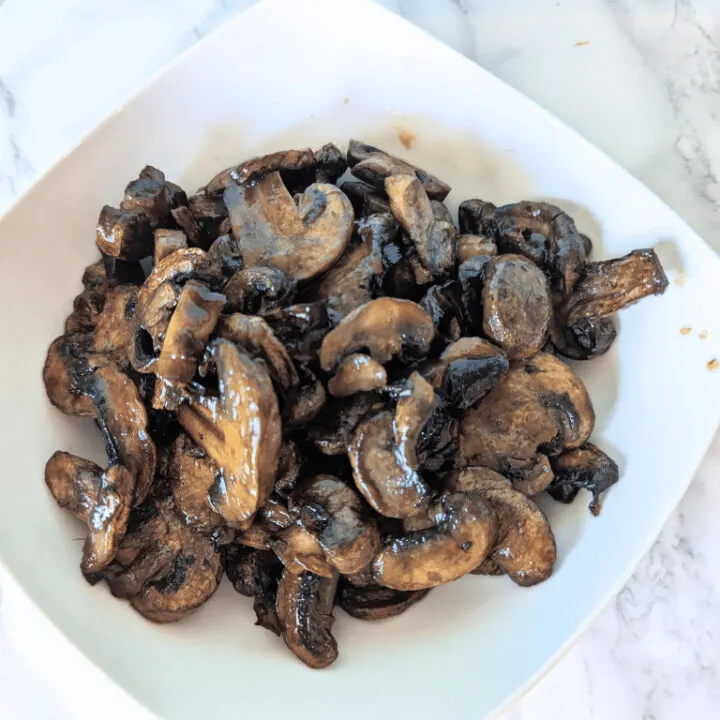 Smoky Vegan Mushroom Bacon
This Vegan Mushroom Bacon has just 5 ingredients and is sweet and smoky at the same time. Goes great on veggie burgers or as a side with breakfast eggs.
Ingredients
1 1/2 tablespoons olive oil
1 1/2 tablespoons liquid aminos
1 tablespoon pure maple syrup
1/2 teaspoon liquid smoke
2 cups sliced mushrooms
Instructions
Preheat oven to 375° F and line a large baking sheet with parchment paper.
In a large mixing bowl, whisk together the oil, liquid aminos, maple syrup, and liquid smoke.
Fold the mushrooms into the mixing bowl, stirring util coated.
Spread the mushrooms in a single layer onto the baking sheet.
Bake 20-23 minutes until the mushrooms are crinkled and reduced in size.