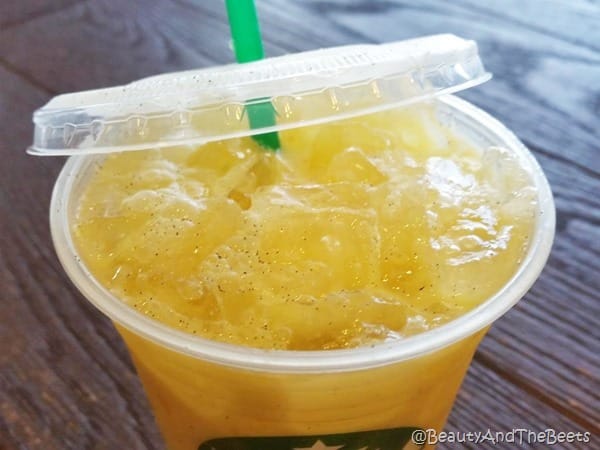 Because we,as consumers,are not satisfied with only having a Pink Drink, and a Purple Drink, there is now an Orange Drink.I kid you not.The rainbow palette is alive and well at your local Starbucks. The Pink Drink was made with Strawberries and Coconut Milk, the Purple Drink consists of Passion Fruit and Coconut/Soy milk, and now we have the Orange Drink. It is very simple- Orange Mango Juice, Vanilla Bean Powder and Coconut Milk. That is exactly how you ask for it – just tell the barista you want orange mango juice, 2 scoops of vanilla bean powder and Coconut Milk.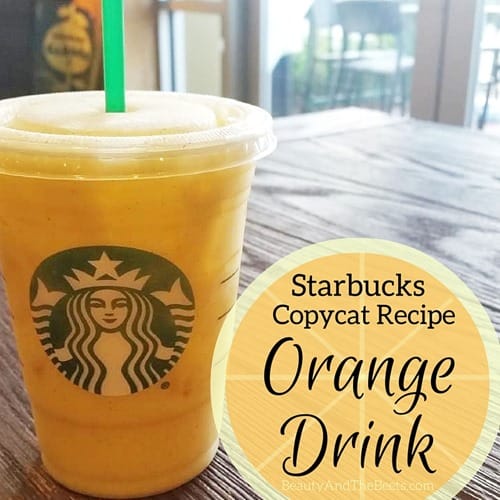 However, as a blogger that has been trying to recreate all these awesome Starbucks summer beverages, I can't just walk away and not give you a recipe right? This is the easiest of all the drinks to make at home. It requires no stovetop, no cooking down of fruit and no making of simple syrup. Just add the three ingredients over ice, shake and serve. And there you have it – the taste is just like that of a Creamsicle, a favorite of childhood memories everywhere.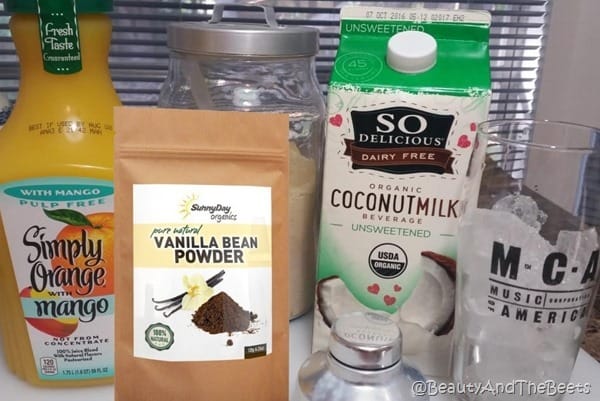 One quick word about the Vanilla Bean Powder – it is not easy to find, I was not able to physically find it in a store but I did find a few different ones on Amazon. (<—and yes, that is an affiliate link, your support is greatly appreciated.) From looking online it also looks like the powder can be found in stores like Whole Foods and The Fresh Market in most major markets (just not here in Orlando

). Vanilla Bean Powder is made from ground vanilla beans. However, I found that using Vanilla Simple Syrup or even a Vanilla Protein Powder would work just as well.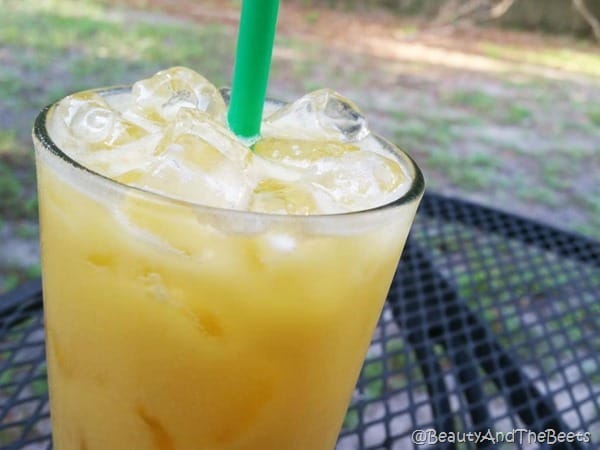 And here is my theory – these colorful drinks are not being made up by the average Joe going into Starbucks, bored of the menu. There is someone in Seattle, in the corporate offices of Starbucks who is being paid to imagine these new summer trendy beverages. I think next we are going to get the Blue Drink – some combination of green Matcha tea and blackberries with lemonade. What color will be next?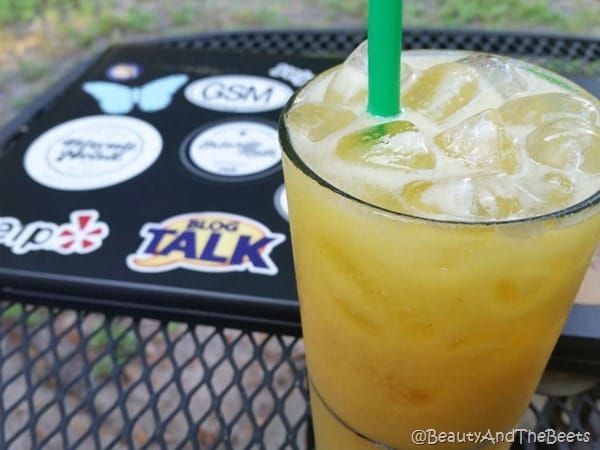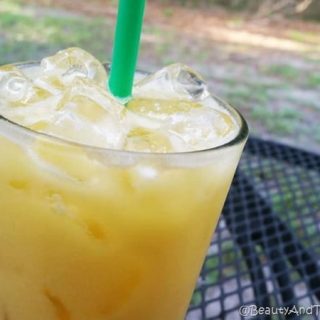 Starbucks Orange Drink Copycat Recipe
Another colorful drink from Starbucks. This one os really easy to recreate at home.
Ingredients
1 cup Orange Mango juice
1/2 cup Coconut Milk
ice
Instructions
Add ice to a large cocktail shaker.
Pour the orange mango juice, coconut milk and vanilla bean powder over the ice.
Add the shaker top, shake vigorously for 10-15 seconds, then pour into serving glass.
Serve immediately.
**This post contains affiliate links. I only link to products that I use myself and believe in. Your support is greatly appreciated.**