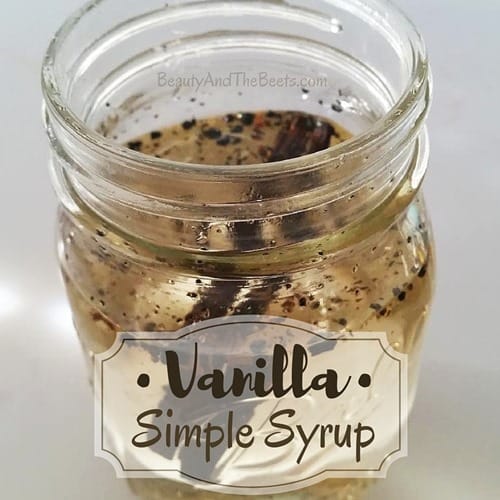 I guess maybe just because it is summer but I drink a lot of iced tea when the weather is hot. I love all the flavors- green, hibiscus, passion fruit, blueberry, etc. One thing I think is plain ordinary white sugar in tea is boring and I crave something a little more exciting. Enter vanilla simple syrup.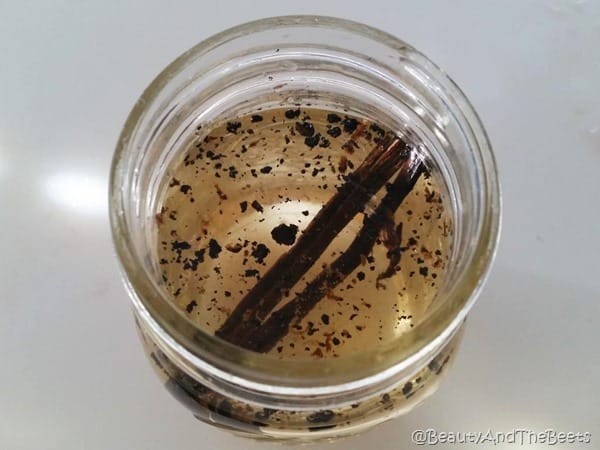 I set out on a journey to find a bottle of vanilla simple syrup – I visited what seemed like a hundred grocery stores, and nobody seems to sell a simple vanilla flavored syrup. So, I guess if you can't find it, then you make it. And it was very easy.
Vanilla whole beans, sugar, and water. That's it.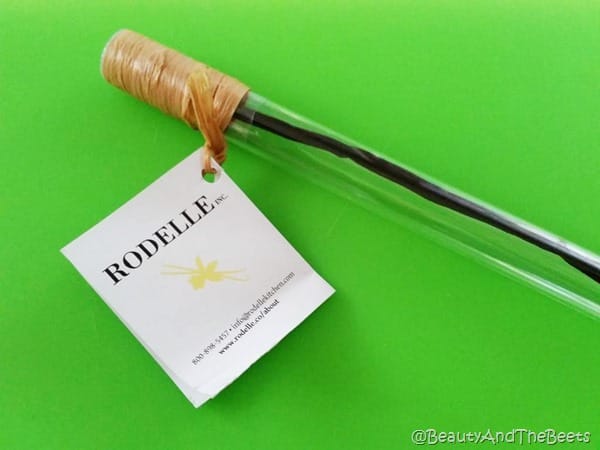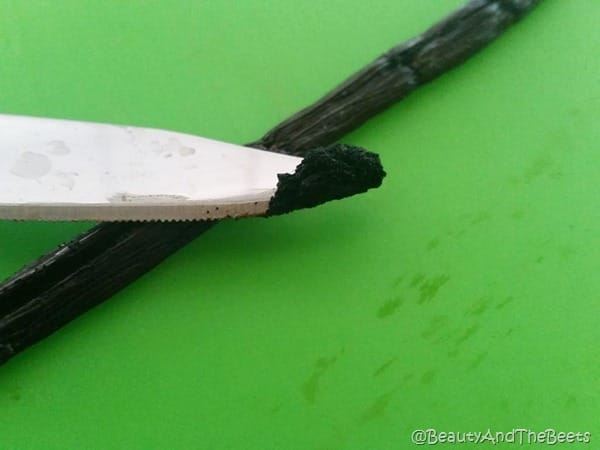 Simple syrup itself is really easy to make at home. Add equal parts of sugar and water (a 1:1 ratio) to a saucepan over medium heat. Stir until the sugar dissolves, usually about three minutes. To add the vanilla flavor, add the seeds from the pod, along with the pod shells to the syrup and let the mixture cool.
Once cooled, simply pour into an airtight glass jar or other container, and store in the fridge for up to 6 weeks. I use the vanilla syrup in iced tea, over ice cream, and I even add it to oil and vinegar as a dressing for a fruit salad.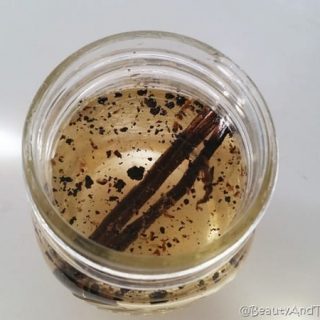 Vanilla Simple Syrup
Yield:
2 cups approximate
Total Time:
1 hour
3 minutes
A very easy recipe for Vanilla Simple Syrup. Use it to sweeten beverages, drizzle over ice cream or add to homemade salad dressings.
Ingredients
2 cups filtered water
2 cups white sugar
Instructions
Place the vanilla bean on a flat surface and secure the bean with one hand. Using a sharp paring knife, gently run the knife over top of the pod lengthwise to split open the bean. With a spoon, or the dull end of the paring knife, carefully scrape the seeds from the pod. Be careful not to scrape too deeply as you do not want the stringy part of the bean. Set the seeds and the empty pod aside.
Add the water and sugar to a saucepan over medium heat. Stir gently to dissolve the sugar, about 3 minutes.
Remove the syrup from the heat and add the vanilla bean seeds and the empty pod. Let cool about 30 minutes.
Pour the syrup ** into an airtight mason jar or other container and store in fridge for up to 3 weeks.
Notes
** If you want a more mild vanilla flavor, remove the pod shells before stroing the syrup in the fridge.