The ultimate Shamrock Shake Copycat Recipe is here. Made with real vanilla bean syrup and mint extract. Now you can enjoy this year round!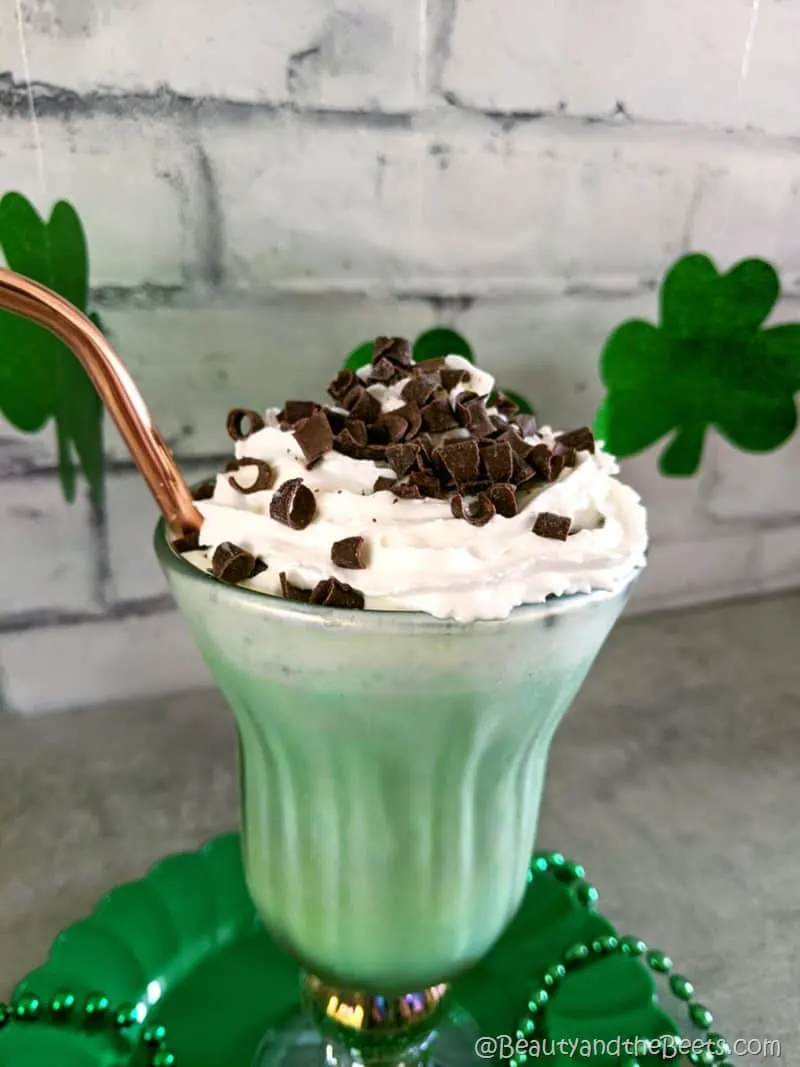 I can remember the cold winters growing up in Northern Virginia. I always looked forward to March when the weather began to warm in the South, and Spring for me officially started when I got my first taste of McDonald's Shamrock Shake. Now that I am older, I rarely order anything from McDonald's, and I do miss my green minty shake. To celebrate the art of adulting, I perfected the Shamrock Shake Copycat Recipe.
The start of Irish season is February 15th
We are about 6 weeks away from St. Patrick's Day. However, February 15th is the official start of Irish season when McDonald's will bring back its famous, most celebrated treat – The Shamrock Shake. This shake has a cult following – there's an unofficial Facebook page with over 35,000 fans and has its own mascot – meet Uncle O'Grimacy.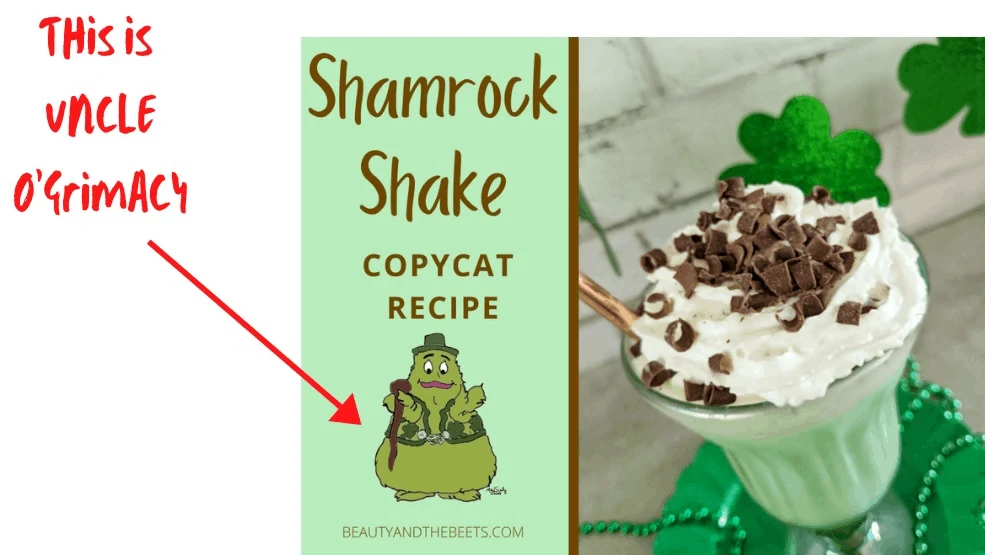 The origin of the Shamrock Shake
The Shamrock Shake was first sold in a Connecticut McDonald's in 1970's as the St. Patrick's Day shake. The original recipe was vanilla ice cream with lemon-lime sherbet. It wasn't until 1983 when the lemon-lime flavor was dropped and the mint flavor took over. Since it's debut in 1970, McDonald's has sold over 65 million shakes with only the McRib surpassing the shake sales seasonally. However, did you know that the Shamrock Shake is not available in all cities and McDonald's stores across the country?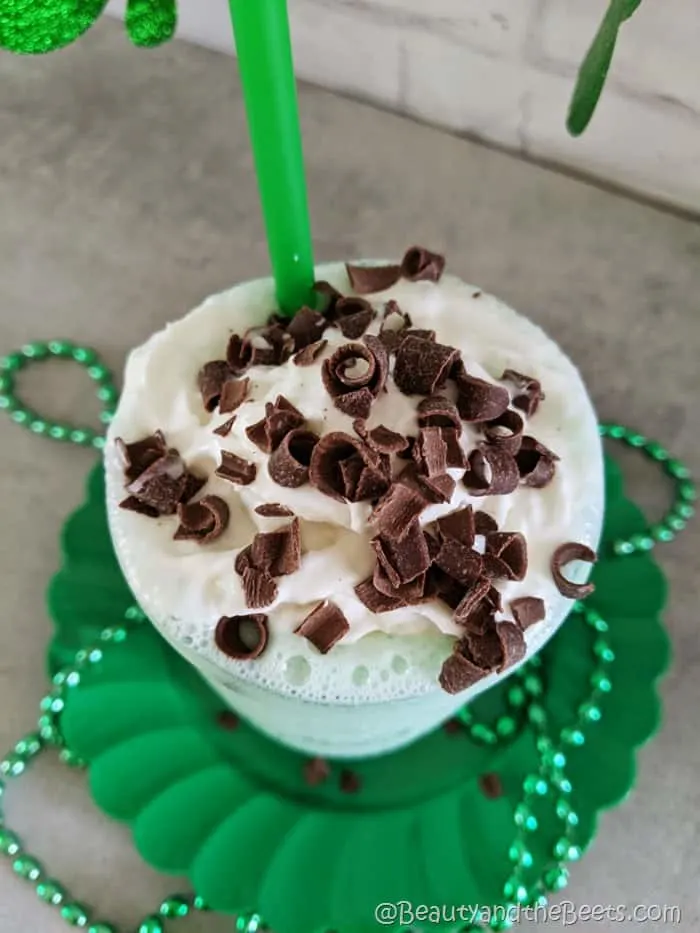 The key to the perfect Shamrock Shake
So while I love occasionally indulging in a thick and creamy McDonald's shake, it's still McDonald's, which can only mean it's loaded with sugars and others ingredients no human can pronounce. I have perfected the Shamrock Shake Copycat Recipe. In my opinion, the key is using a really good vanilla bean simple syrup (and mint extract – NOT peppermint extract). I make my own vanilla simple syrup. It's very easy to make and to me it makes a big difference between the shake tasting authentic versus manufactured. I make the simple syrup a day or two before the shake, the syrup will keep in the refrigerator several weeks.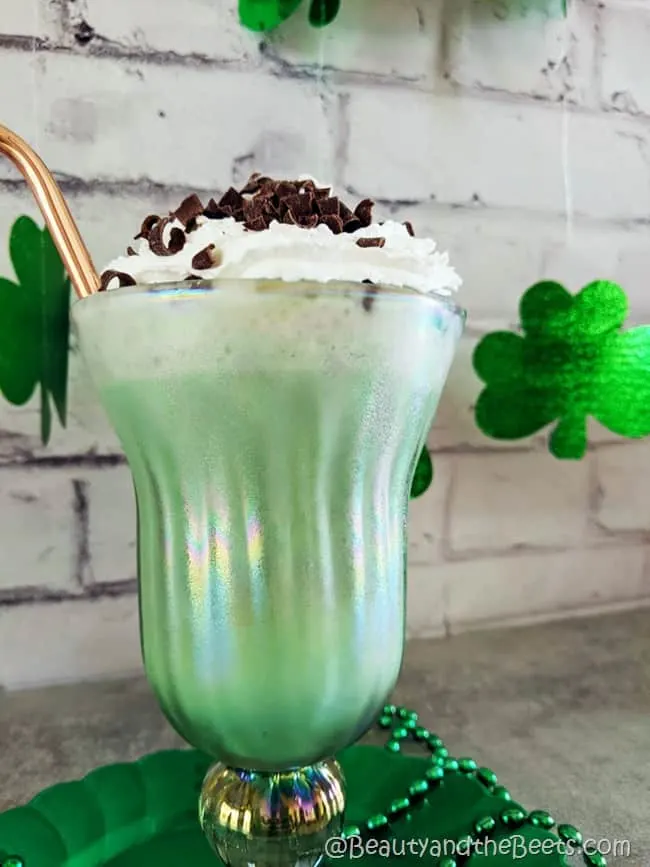 And as stated above, the other key to the Shamrock Shake Copycat Recipe is using mint extract, not peppermint, not spearmint. Pure mint extract is a combination of both peppermint and spearmint oils, the peppermint with a strong minty flavor whereas spearmint is subdued, and on the savory side. The McDonald's Shamrock Shake is neither peppermint-y nor spearmint-y, but instead a minty mix of the two.
The Ultimate Shamrock Shake Copycat Recipe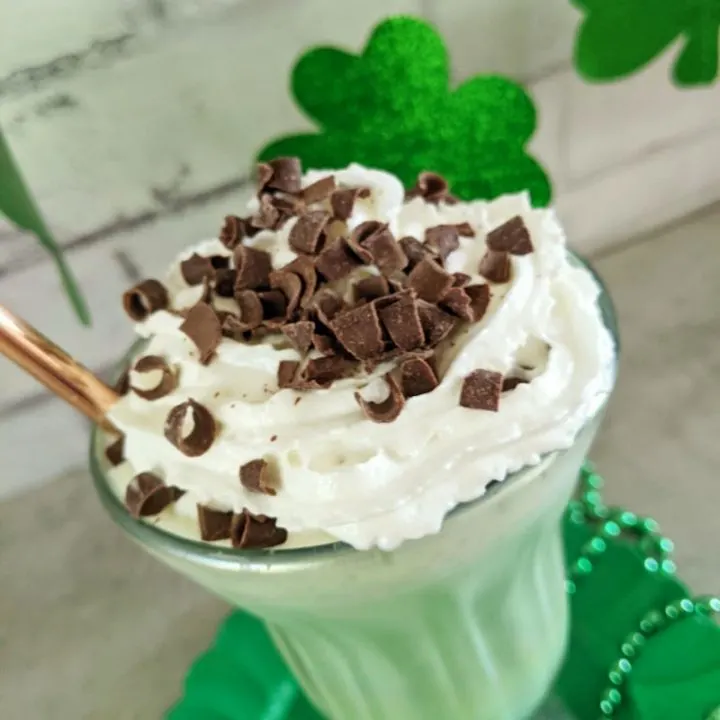 The Ultimate Shamrock Shake Copycat Recipe
Here is the ultimate Shamrock Shake Copycat Recipe made with real vanilla bean syrup and mint extract.
Ingredients
4 cups vanilla ice cream or vanilla frozen yogurt
1 cup whole milk, or unsweetened plain plant based milk
Whipped cream for garnish
Instructions
In a blender combine ice cream, milk, vanilla simple syrup, mint extract, and green food coloring into a blender.
Blend until smooth, adding more milk if needed.
Divide into 2 shake glasses and garnish with whipped cream and chocolate shavings.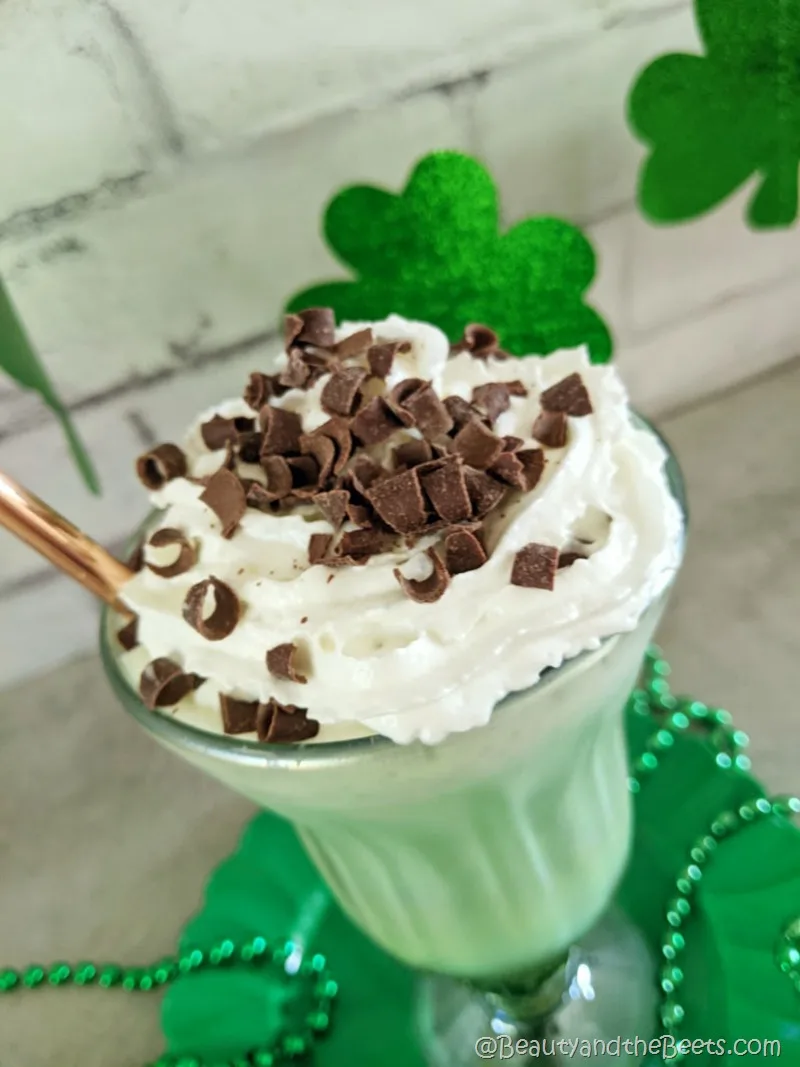 The Vanilla Bean Simple Syrup is the key to the perfect Shamrock Shake
Here is the Vanilla Bean Simple Syrup Recipe mentioned in this recipe: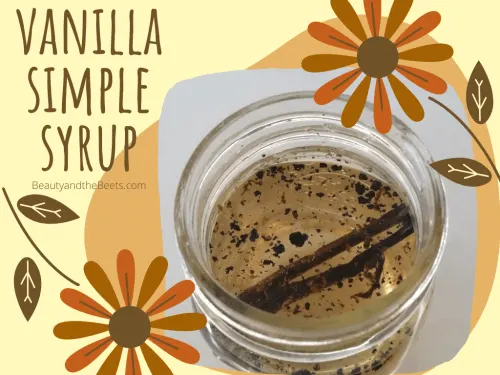 **This post contains affiliate links. I only link to products that I use myself and believe in. Your support is greatly appreciated.**