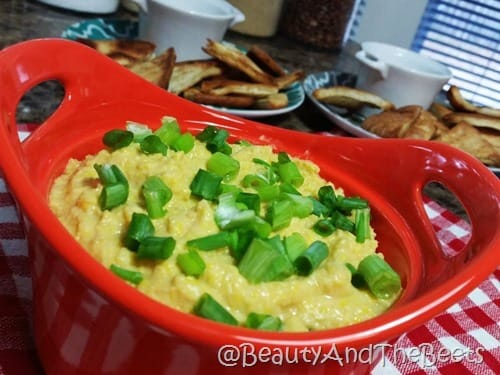 We are really in the swing of summer now. It is hot outside, the afternoons bring fierce thunderstorms here in Florida and air conditioning has never felt better. We spend our days lounging by the pool (or sitting on the beach) and our evenings are spent in the backyard grilling up on the BBQ. As I bury my toes in the sand I think of all the veggies that make this season so fun. I think of corn. Sweet crunchy yellow corn. Grilled on the barbie. Sauteed in a succotash. Cornbread. Hummus. Sweet Corn Hummus.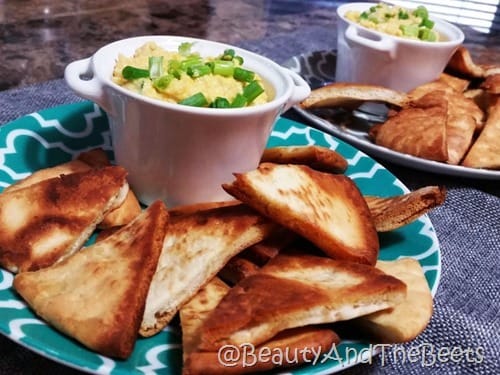 Wait..what? Hummus? Oh yes. I discovered sweet corn hummus. Oh. My. Goodness.
So next week I am heading to the Food and Wine Conference and one of the sponsors is Duda Farm Fresh Foods. I spent a little time on their website and came across some of their recipes. The garlic and sweet corn hummus caught my eye and before I knew it I was off at my local Publix scooping up corn, garlic and tahini. Oy.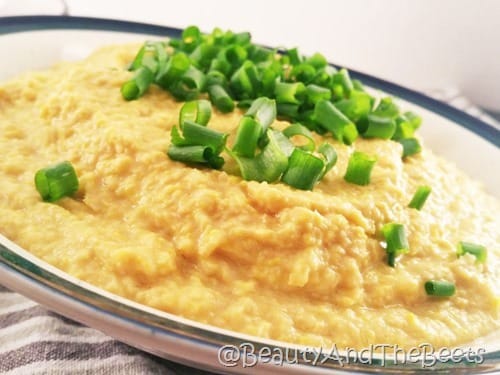 Super easy to make. Just throw everything into the food processor. Summer foods should be easy, right?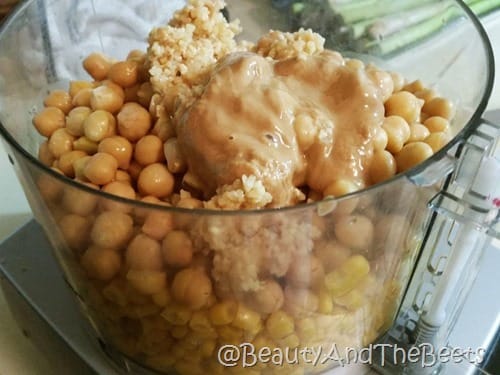 Hummus is very popular in my house and this corn version was an instant hit. Chad and I crisped up some pita bread and dug in.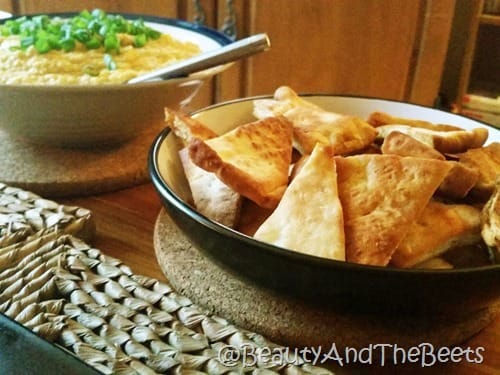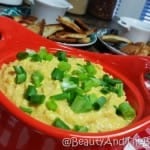 Sweet Corn Hummus
Ingredients
5

cloves

garlic,

peeled and crushed

3

cups

Dandy sweet corn off the cob,

or 2 cans sweet corn, drained

1

can

chick peas,

drained and rinsed

juice

of 2 lemons

1/2

cup

extra virgin olive oil

2

tablespoons

tahini paste

2

green onions,

chopped (white and green parts)
Instructions
Peel off corn husks and hairs. Remove corn from cob and place in food processor. (Just add drained corn to food processor if using canned corn)

Add all garlic and chick peas to the food processor bowl.

Turn processor on while slowly drizzling olive oil through the chute, repeat with lemon juice.

Process the corn mixture until you have a hummus like texture (this should not take very long at all, perhaps 30 seconds to 1 minute)

Scoop into a serving bowl and top with green onions.
What summer veggies do you love in the summer?