Sweet corn hummus is a great way to use this summer vegetable staple. Pair with pita bread crisps with a simple summertime snack.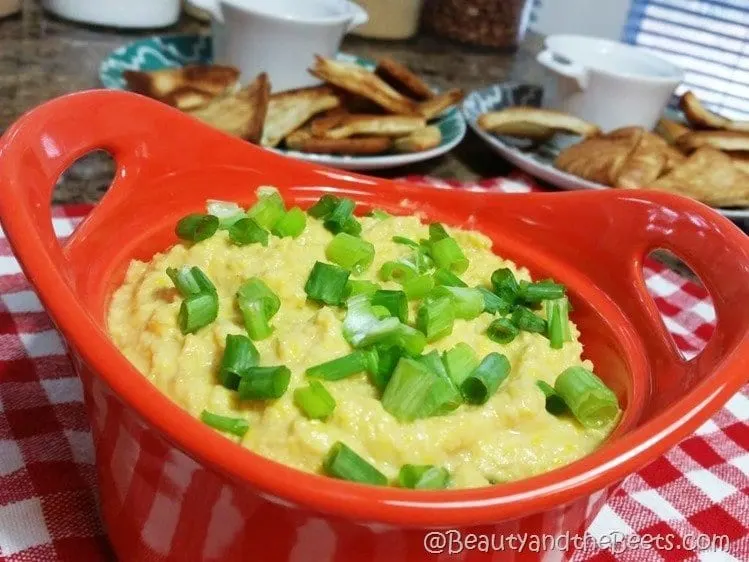 Florida is just starting its summer season. It's hot outside, the afternoons are bringing fierce thunderstorms, and the air conditioning has never felt better. We spend our days lounging by the pool (or sitting on the beach) and our evenings are spent in the backyard grilling up on the BBQ. As I bury my toes in the sand I think of all the veggies that make the summer season so fun. The first one I think of is corn.
I spent many years living in the Philadelphia area, where New Jersey sweet corn was the king of summer vegetables. New Jersey corn and New Jersey tomatoes. Mmmmmmmm.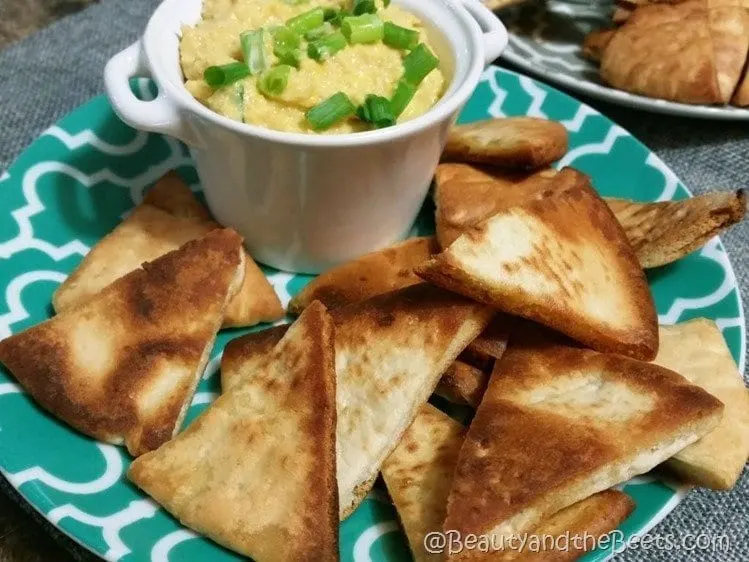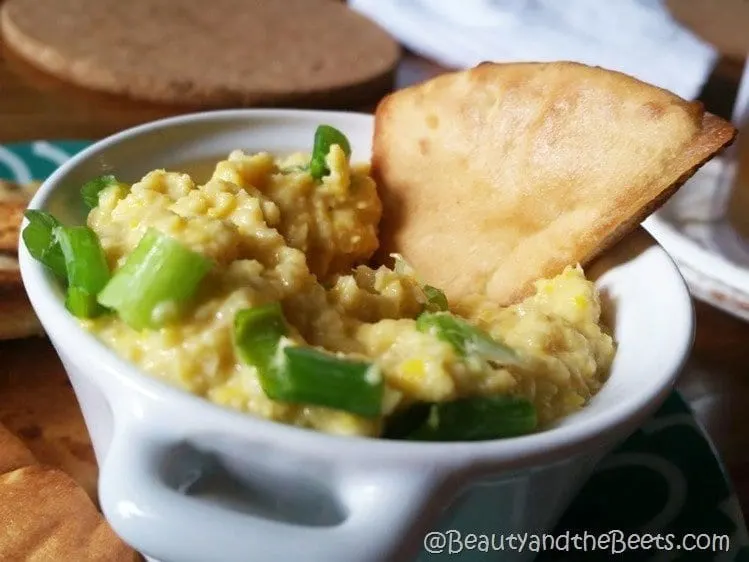 There are so many options for using sweet corn. Grilled on the barbie. Sauteed in a succotash. Cornbread. Hummus. Sweet Corn Hummus. Wait..what? Sweet Corn Hummus? Oh yes. I discovered sweet corn hummus. Hummus is a big deal in my house and we like to try all the varieties from roasted red pepper hummus to carrot hummus and even beet hummus. So why not corn? Super easy to make. Just throw everything into the food processor. Summer foods should be easy as well as delicious, right?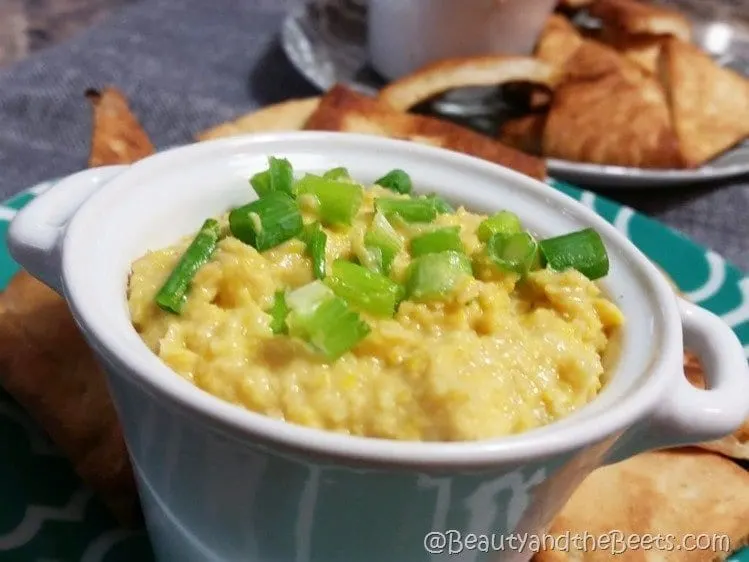 I made my own pita chips but cutting up pita bread, drizzling with olive oil and sea salt, then baking in a preheated 350-degree oven for 7-10 minutes.
Try this recipe for Pita Bread Crisps
I love that this recipe is Vegan, healthy, and takes only 5 minutes to prepare. This can be made up to 24 hours in advance and stored in an airtight container and kept in the fridge. It's a perfect twist to a traditional hummus recipe.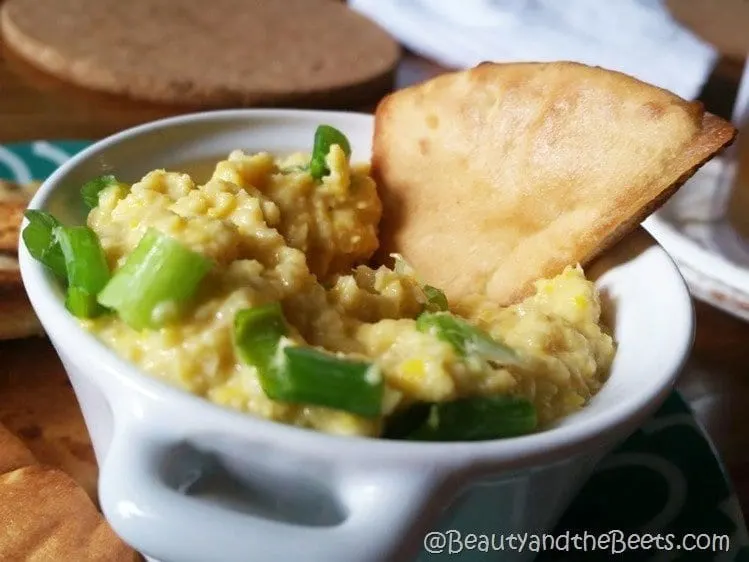 What summer veggies do you love in the summer?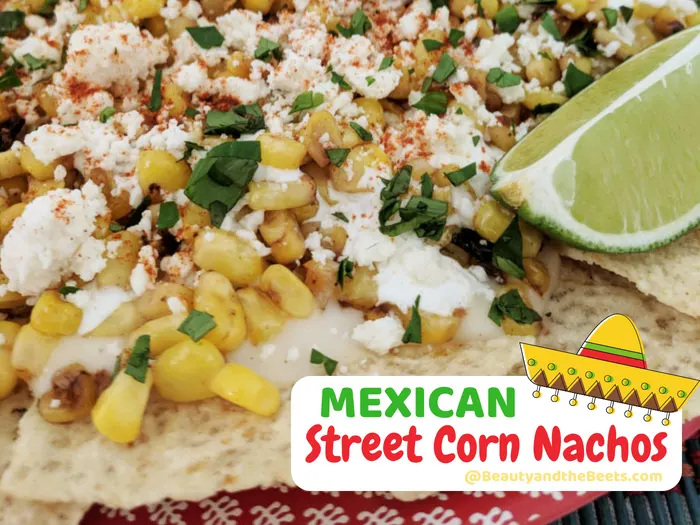 For another great Sweet Corn Recipe, try these Mexican Street Corn Nachos.