New York City is a very expensive place to visit let alone live……but you know what? There are things you can do in the city…FOR FREE.
Go walk across the Brooklyn Bridge. It is the oldest steel wire suspension bridge in the United States- opened in 1903. It spans the East River from Manhattan to Brooklyn and is about 1/3 of a mile long. To walk across the bridge is free – to drive across the bridge is also free. But wow- I would rather walk it and enjoy the scenery then drive across it. The pedestrian walkway is raised above the driving lanes and crowded from tourists and locals.
What an iconic landmark- I walked across it with my Mom and we had a lot of fun getting in some exercise…..
While we were on the bridge we witnessed a terrorist drill- stopping traffic and helicopters flying all around us…..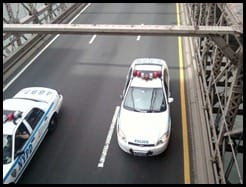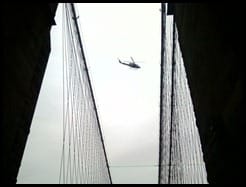 Once you cross the bridge from Manhattan to Brooklyn get directions to Grimaldi's Pizza- the original Brooklyn pizzeria famous for it's NYC style pizza. I have seen Grimaldi's on the Travel Channel and the Food Network.
As a Floridian transplanted from the northeast I miss pizza. I mean real pizza. I mean pizza made from NYC water.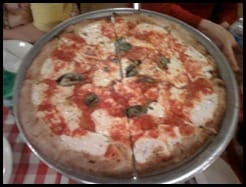 I don't know if it really is the water but I have never had better pizza than what the northeastern United States offers- especially in New York. But be prepared- they always have a line outside and you will be put at a table with other patrons (our "neighbors" were from MY neighborhood in Orlando of all places)- AND they only take cash. Trust me- it is worth it!!
And then walk back across the Brooklyn Bridge to work off the pizza and get some amazing views of Manhattan and the Statue of Liberty!
CHOW on good pizza!! (Oh these last pics are of my Mom's dream apartment in NYC- clearly seen from the Brooklyn Bridge-it is like a mini castle on top of this building…… if I could just rent a room please Mom……..)