I recently went on an 11 day trip with Chad to Georgia and South Carolina.  It was mostly a business trip for Chad but we had a few days off to explore.  I am calling it a Trip to the South even though we went north of Orlando but let's face it- Orlando is no more a Southern City than a city in Michigan or Pennsylvania.  Orlando is just a mish mash of transplanted northerners.  The city is slowly changing, but for the most part we lack our own culture.  Orlando is known for its theme parks, but without Disney and Universal, we would just be a town full of orange groves you pass through on your way to Miami or The Keys.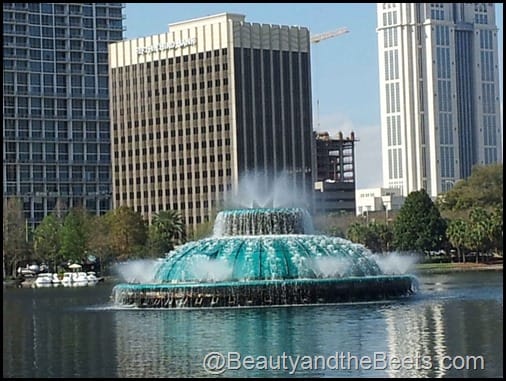 Now what I call the South- the Carolinas, Georgia, Alabama and parts of Northern Florida and the Panhandle- there is some true culture and history to be explored.  I did a lot of research before we left seeking out hotels with eateries nearby (so I could walk to food while Chad worked), and then made a list of interesting restaurants we could visit during our off time.  I found some places to be more Vegan and Vegetarian friendly than others.
Chad had a schedule to follow.  He had certain projects in certain cities he had to be at.  Those cities included Columbia, Myrtle Beach and Charleston, South Carolina as well as our first stop- Augusta, GA.  The drive was easy at first- just straight north on I-95 until you get to Savannah.  That's when the fun began.  It was rainy and foggy and quickly becoming dark at that point.  The only path from Savannah to Augusta was through some very remote and rural areas in Georgia.  If it weren't for the GPS assuring us we were heading in the right direction, we would have been lost.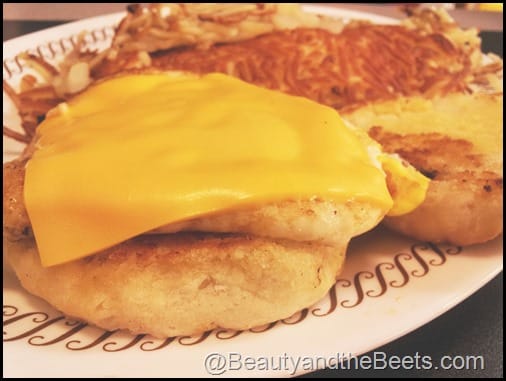 We got to the hotel around 9pm.  Many of the area restaurants had already closed for the night but there was a Waffle House next door to the hotel.  OK- Waffle House is sort of a Southern thing right?  It was certainly NOT on my list of restaurants I had researched and wanted to visit.  We just wanted something quick as Chad had to get up very early in the morning.  We just wanted to eat and get some sleep.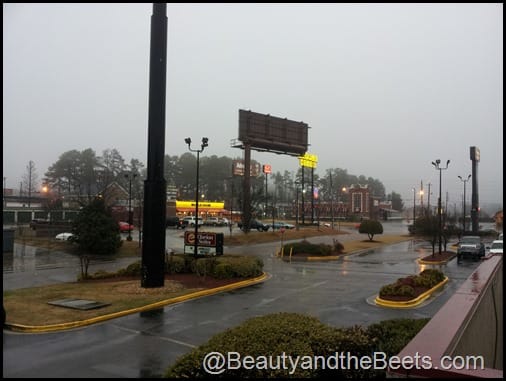 The next day, Chad left for work and I spent the morning working on my computer from the hotel.  Chad is part of a corporate lodging program where he gets some pretty low rates at certain hotels so while the Four Seasons brand would have been my first choice, we stayed at a Clarion Suites in Augusta.  The hotel was nice.  We had a separate area with a couch and a desk which made it easier for me to work from the hotel room.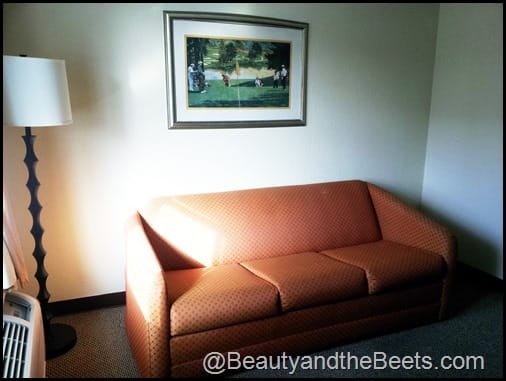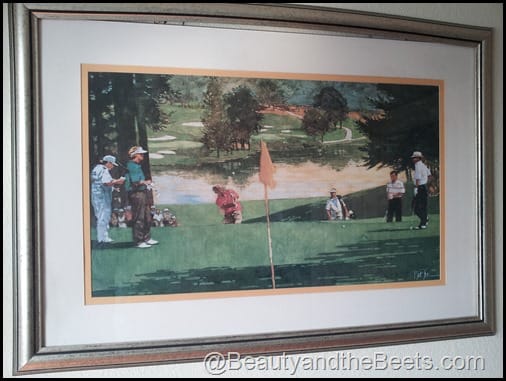 You certainly didn't forget you were in a major golfing town with the pictures on the wall.  Augusta is most famously known for hosting the Masters Golf Tournament on the PGA Tour.  The town is so packed during Masters week, many ticket holders of the golf tournament have to find hotels hours away and drive in.  I know, I went to the Masters a few years ago and we stayed at a hotel an hour north in Columbia, SC.  It was the closest hotel we could find with any availability.  And that was with a few months of planning.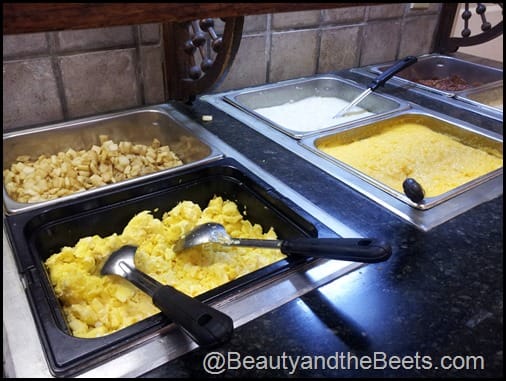 The hotel had a hot breakfast so I grabbed some eggs and grits- Grits are a real Southern staple.  I was determined to eat a lot of yummy Southern food while I was here, in the real South.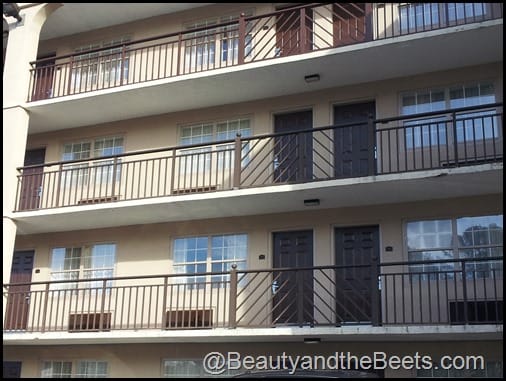 I was hanging out at the hotel enjoying a marathon of movies of the Lifetime Movie Network as I was working on the computer until the power went out.  Now, it was rainy but we hadn't yet had any of the ice or real cold weather yet so this was just a fluke.  The whole area was electrically-challenged.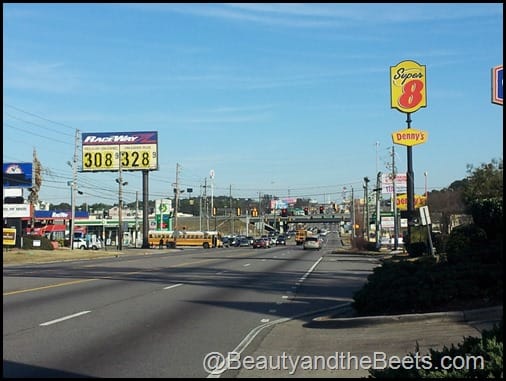 With the power off and no TV, the morning rain had subsided, so I decided to put on my running shoes and walk down to the gates of the Augusta National Golf Club– only two miles away.  Well, it was a great idea until I got to the main road in front of the hotel and realized there were no sidewalks.  It just would have been too dangerous of a walk even if it weren't raining. Thankfully, my computer was fully charged and the internet was still working so I was able to keep writing until the power came back on several hours later.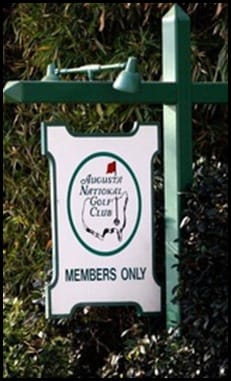 When Chad returned home later in the evening, we had to pack up and move to our next city- Columbia, SC.  However, on our way out, we did drive by the gates of Augusta National.  The golf club is well hidden among the trees and stonewalls that surround the course but we saw the gates!  We didn't have any time to really explore Augusta or even find a neat place to eat but I wasn't worried- we had more time to explore the other cities.
Augusta was rather boring for us.  We didn't get to see anything or do anything.  But I did all my research for our three remaining cities.  I found some great restaurants, some all Vegan and Vegetarian, some seafood and some real hidden gems.  Stay tuned!