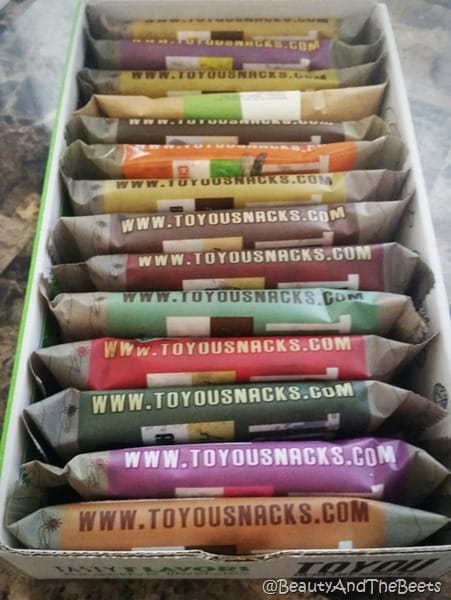 This past year I spent about 120 days away from home. I traveled to California, Utah, Vegas (twice) and drove up to the Midwest and down the East Coast (twice). I visited 25 states in 2016. And anyone knows that eating healthy on the road is one of the biggest obstacles faced when traveling. While I ate at some really neat restaurants along the way, there were many times when my only option was to stop at a gas station and hope they carried some type of fresh fruit. So what does a healthy blogger do when she gets hungry and the only accessible food is Salt & Vinegar or BBQ chips? Well, a smart healthy blogger will stock up on healthy snacks from home.
And now that I am home for a few months I am vowing to eat healthy. At least 90% of the time. And how does one keep a New Year's vow (or resolution?)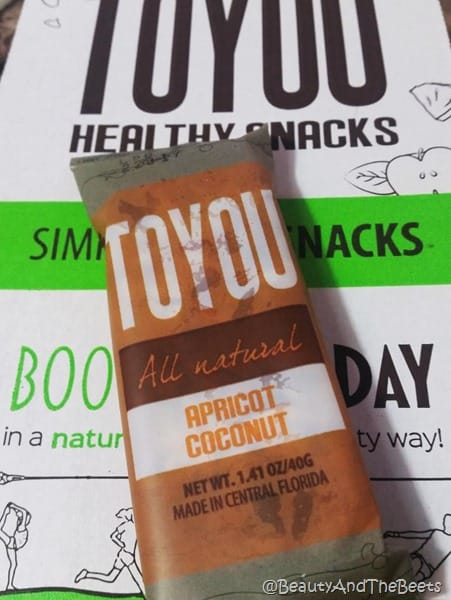 In my case, I had a box of ToYou Healthy Bars to get me through travel and to keep me on track for healthy eating into the New Year. These bars are chocked full of fruit and nuts with additions like yogurt, mint, coconut or chocolate chips. There are 14 flavors ranging from Pina Colada to Coconut Mocha to Raspberry Greek Yogurt. All flavors are gluten-free and five are VEGAN!! Just LOOK at these bars and you can see the healthiness –>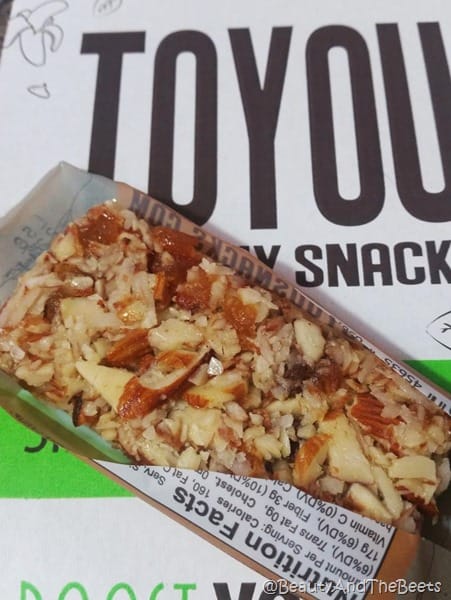 I loved that I could just pop one of these into my bag and carry on with my day.
ToYou Healthy Snacks are based in a little town just west of Orlando called Oakland. Designed with a passion for sports and a passion for proper nutrition, perfect for "on-the-go" and active lifestyles.
And now….the wonderful folks from ToYou have graciously donated a box of their yummy snack bars for YOU to win! Enter the rafflecopter below for your chance to win a box of 14 ToYou healthy snack bars. Good luck!
*contest is open to addresses in the contiguous 48 states. Contest opens at midnight on 1/13/17 and will conclude at 11:59pm on 1/20/17*
*This is part of my Featured Friday series where I feature a brand I am working with. If you would like to work with me please use the contact form above and let's get to work. I am also joining the Friday blog party with Heather from Life in Leggings, and Andrea from Momfessionals.*
*I was compensated for this post with product from ToYou Snack Bars. However, all opinions are my own. Thank you for your support*