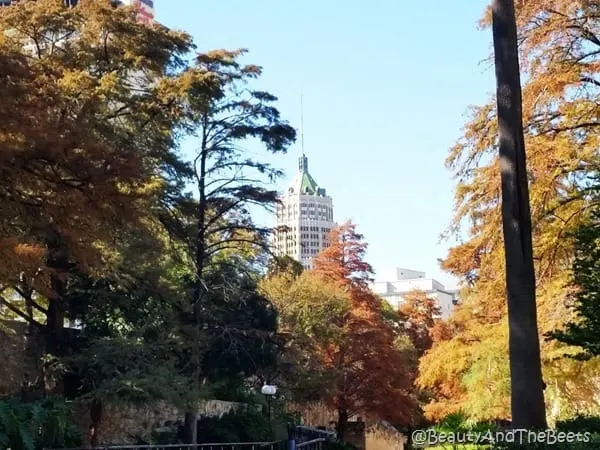 I think I have a little bit of an obsession with Texas. There are so many cool little towns and cities, each with its own personality. I was very excited when Mr. Beet agreed to take a trip to San Antonio with me so we could explore the city and enjoy some good food. We basically spent 24 hours walking all over the city with no agenda. We did a lot and we also did much to nothing.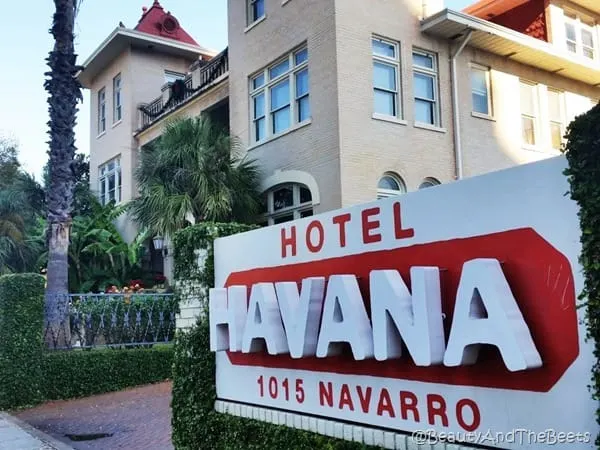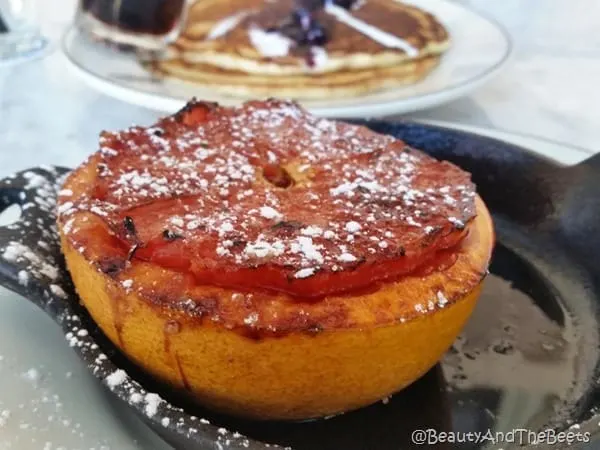 Our day started with a trip to Ocho inside the Hotel Havana for breakfast. I loved the blackberry butter with flour tortillas and the broiled grapefruit. Breakfast was light. I didn't want us to be overly stuffed as we made our way towards the Riverwalk.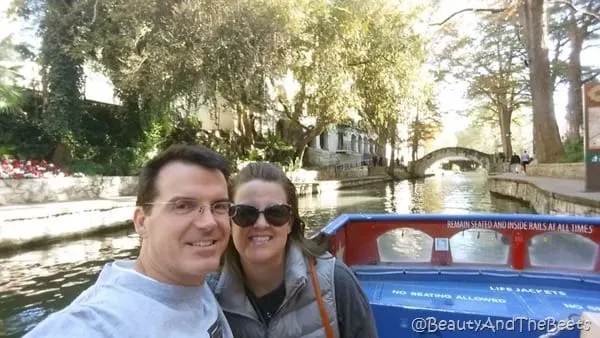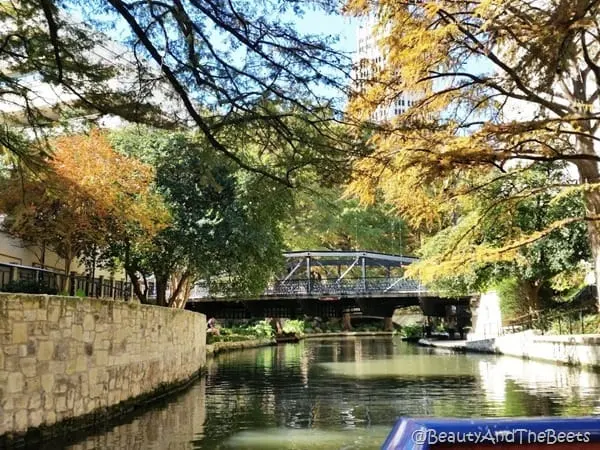 The first thing we did at the Riverwalk is board a boat for a scenic river cruise. The 35-minute narrated tour took us all through the canals where we learned about the history of San Antonio. The tour is only $10 per person and totally worth the time. It is definitely one of those things you just do as a tourist in the city.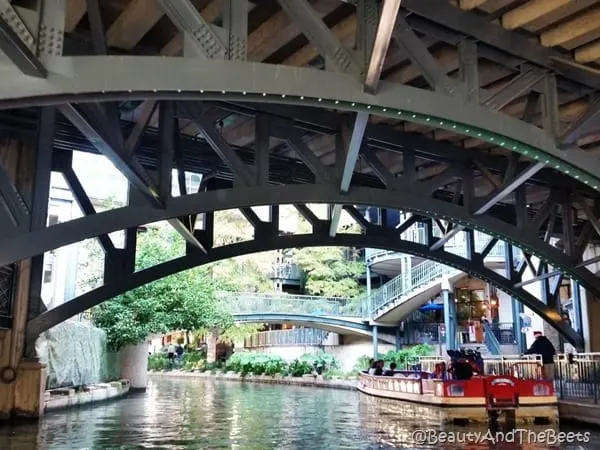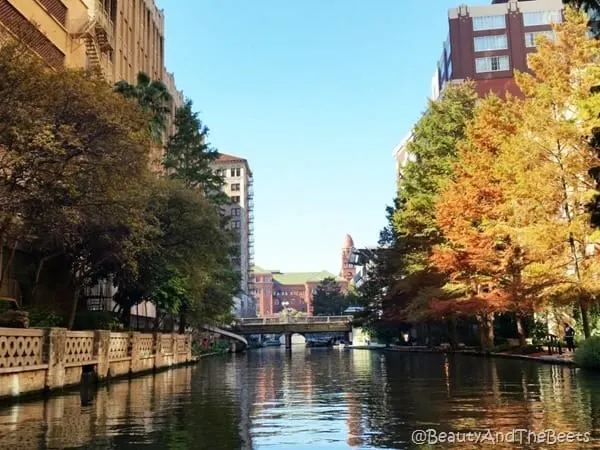 The river is so iconic and so beautiful.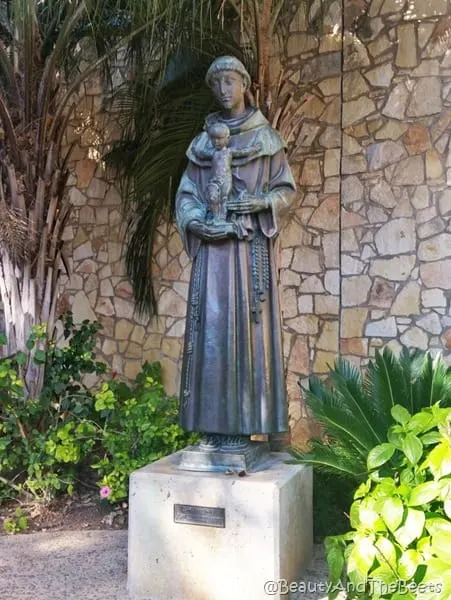 And we sailed past the statue of Saint Anthony for whom the beautiful city of San Antonio was named after.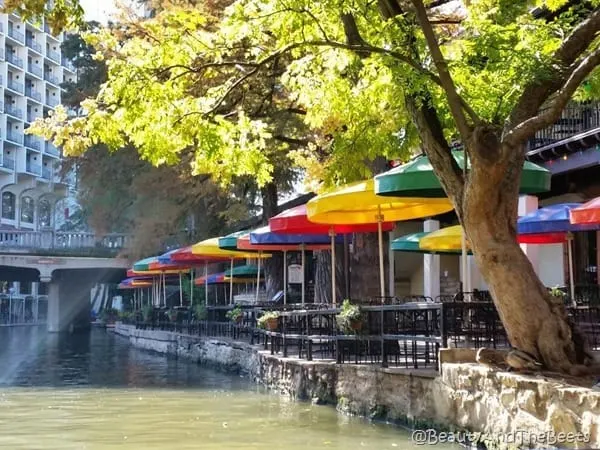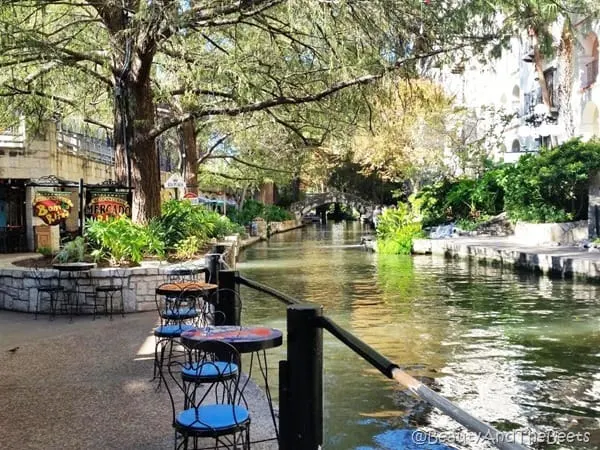 And we admired all the eateries along the river while trying to pick out a place for lunch.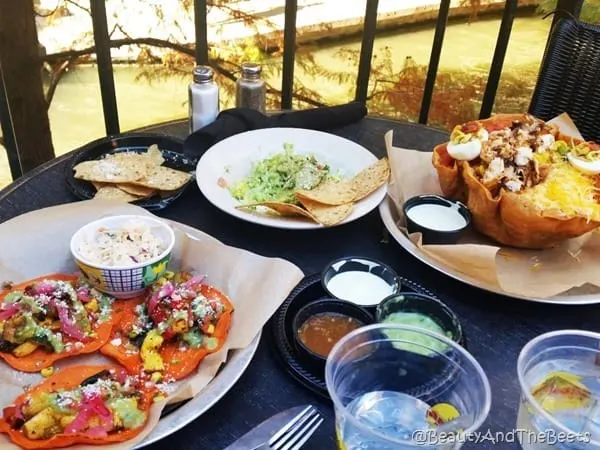 Lunch was at Barriba Cantina where we sat outside along the river. We had guacamole, tilapia tacos and taco salad. Just the thing to keep up our energy.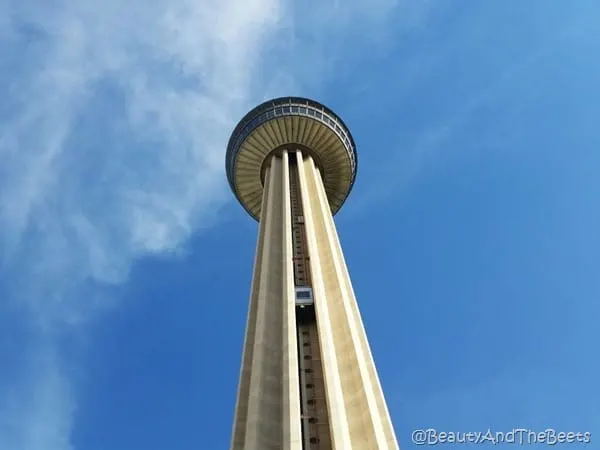 We walked over towards the Tower of the Americas, an iconic landmark in the city. The tower stands at 750 ft. and offers two levels of observation decks with stunning panoramic views of the city.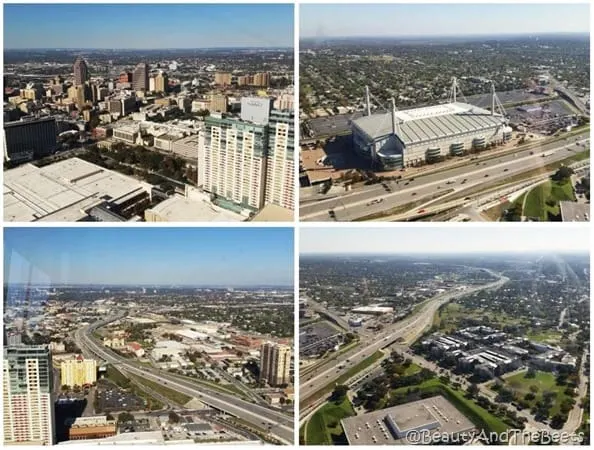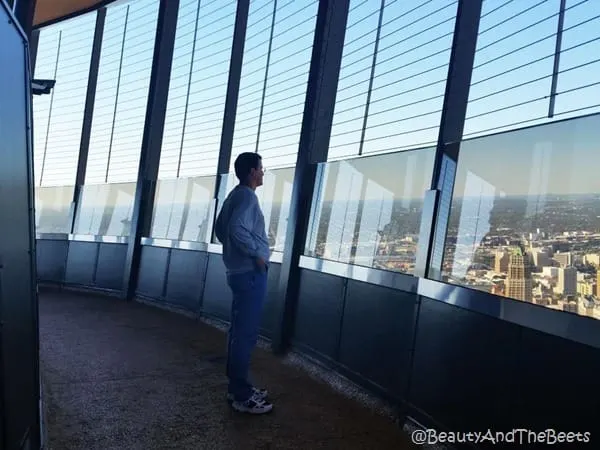 We were lucky that we were able to see quite far into the horizon as it was a very clear day day. For only $12 per person this was a very cool way to take in the city.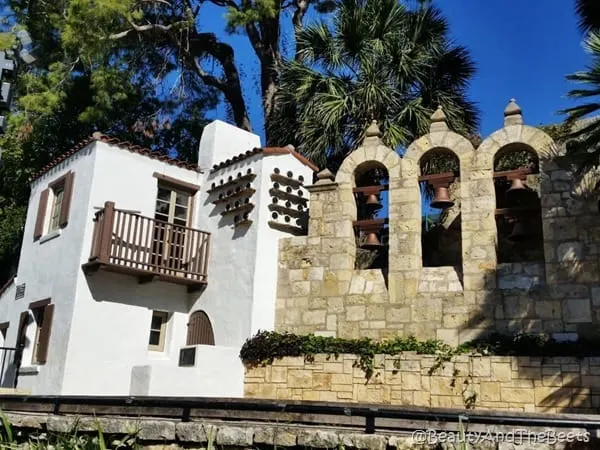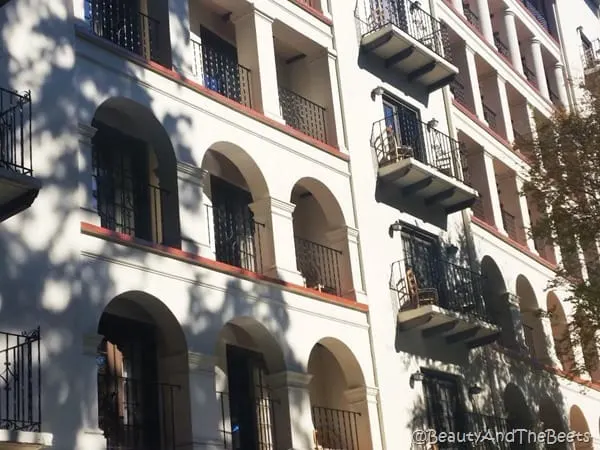 We walked through the streets for over an hour and took in a lot of the city's Spanish influenced architecture.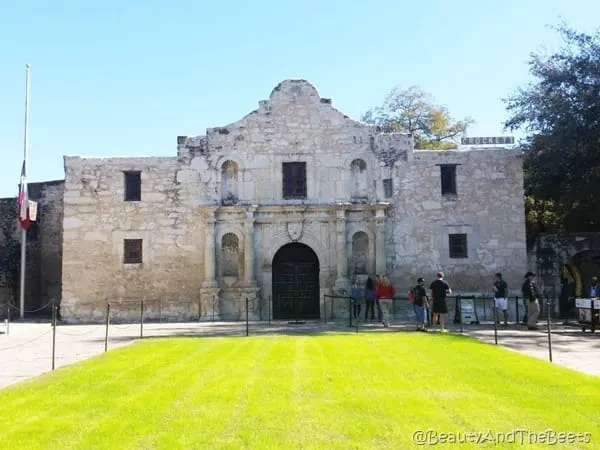 As we made our way over to The Alamo, we were quite surprised at how small it is. If you blink you could easily walk right past San Antonio's most famous landmark. While it was interesting, it was hardly the type of place one would spend more than an hour at. The square it sits in was an interesting place to people watch with all the tourists roaming about.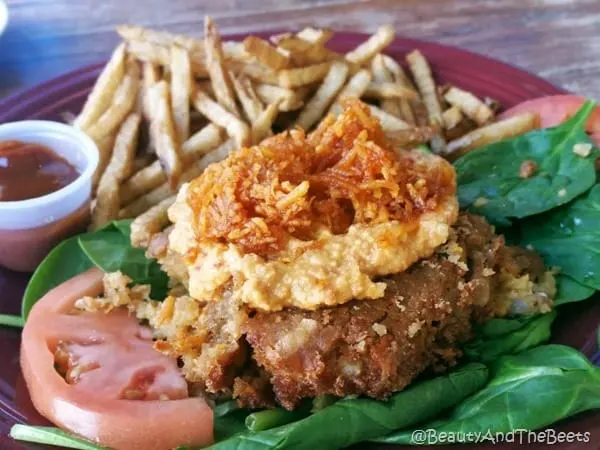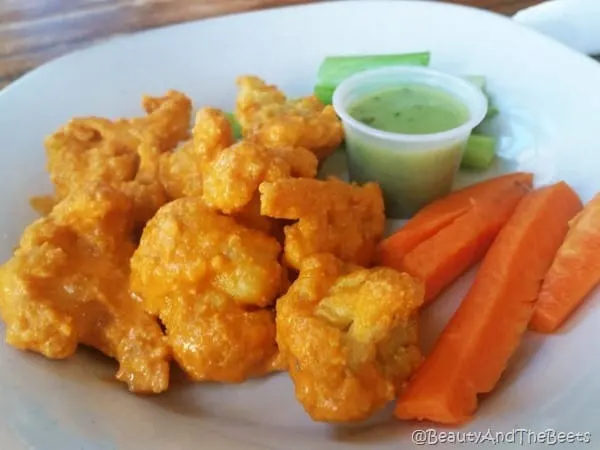 For dinner we actually took a car southwest of downtown to a little hole in the wall spot called Viva Vegeria. This all Vegan gluten-free restaurant came highly recommended from some of the locals. I think my favorite thing was the coconut bacon on the veggie burger, but the cauliflower buffalo wings were really tasty as well.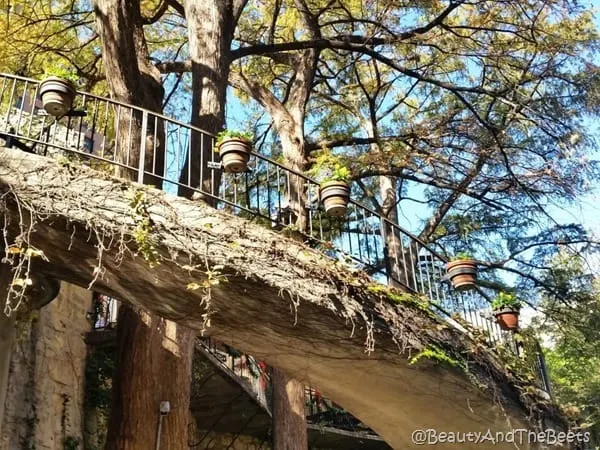 I think I logged about 4 miles on my fitness tracker though I feel like we didn't do much of anything. But I guess that can happen pretty easily when exploring a new city by foot. I am looking forward to another trip, there are many more restaurants I would like to try.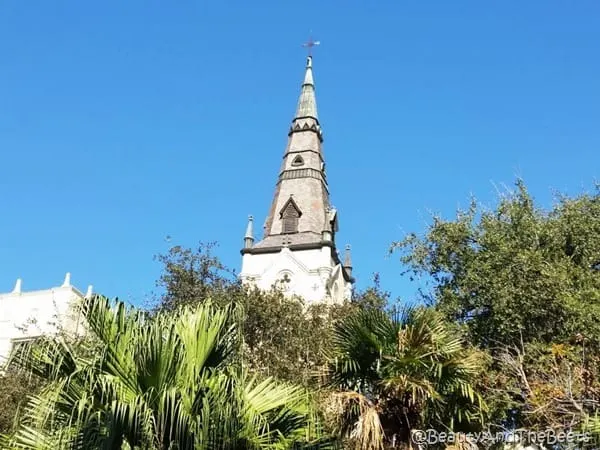 Have you been to San Antonio? What was your favorite restaurant?