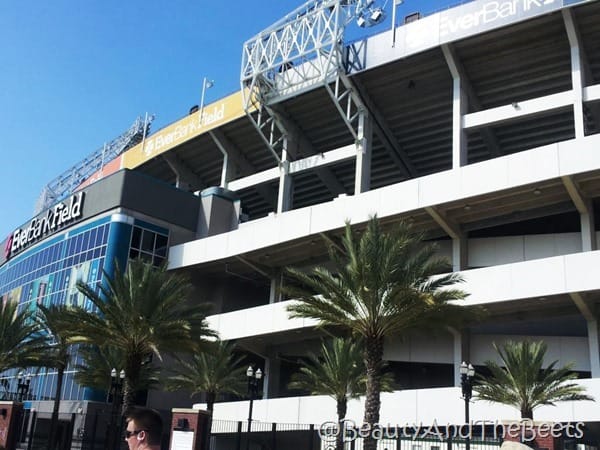 Mr. Beet and I spent this past weekend in Jacksonville to participate in the Gate River Run 15k, also the U.S. 15k Championships. This is only the second time for both of us running this race. We first ran in 2014 but missed last year because of my foot surgery so we were both excited to get back. Not only is this a fun and manageable distance for me, this race turns the streets of Jacksonville into a big party. Crowds along many parts of the route tailgating, BBQ-ing and blasting music while cheering on the over 14,000 runners.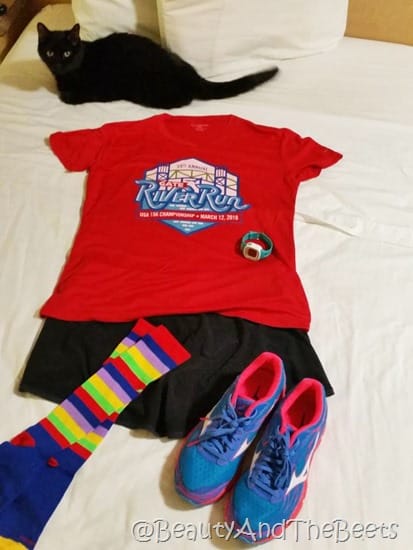 The night before we made our usual stop for a pasta dinner, then returned to the hotel to lay out our flat alter-egos. This just makes getting ready in the morning so much quicker. If I have to think too much in the morning, I will always forget something whether it be my sport beans or my running watch. Always be prepared.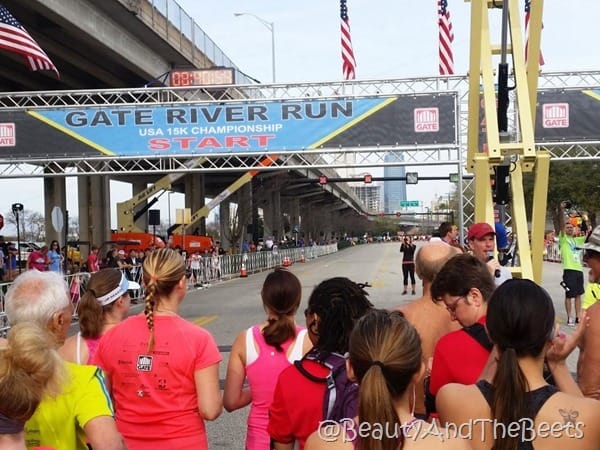 We had no problems finding parking very close to the finish line and we had plenty of time to line up in our respective waves. Mr. Beet, being the champion runner that he is was in the first wave, the one with all the real runners. I was back in Wave 3- not the last wave but the middle of the pack people. The race is fairly organized, especially for its enormous size, and the waves were released only a few minutes apart, enough for the crowds to space out a little bit.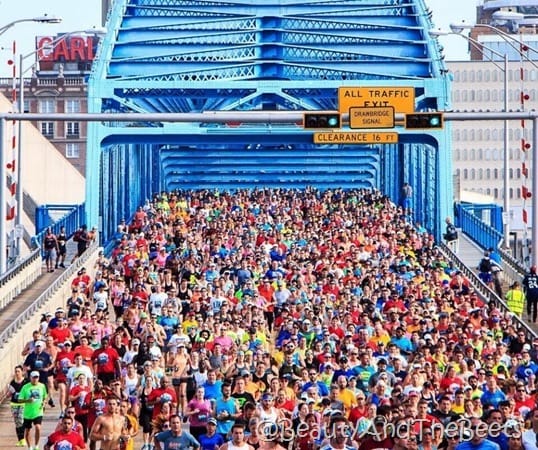 Although, by this picture, it doesn't look like there was a lot of elbow room but it really wasn't that bad at all, especially as the waves are divided by running abilities and pacing times.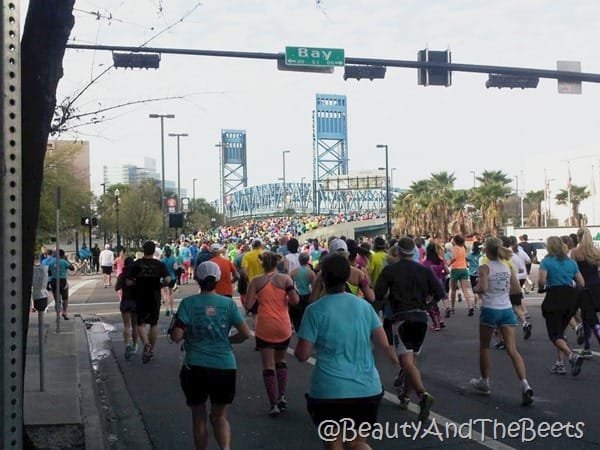 The first bridge we cross is the Main Street Bridge – and it is scary. Most of the bridge is on a grate, making running harder, and it is intimidating to look straight down into the river below. It's a great (or "grate") way to make you move faster. Plus the first water stop is at the bottom of the bridge- and on this unusually warmer March day, fluids were needed. The temperature reached 72° during the race, and while that doesn't seem hot, it is when you are running over 9 miles.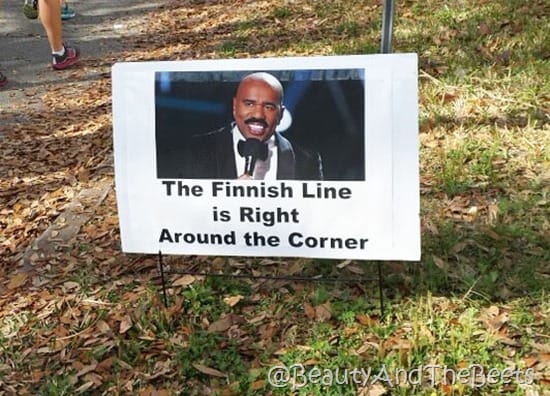 Some of the signs were hilarious along the route, like this one with Steve Harvey at mile 2.5 – since the "Finnish" line was still over 6 miles away.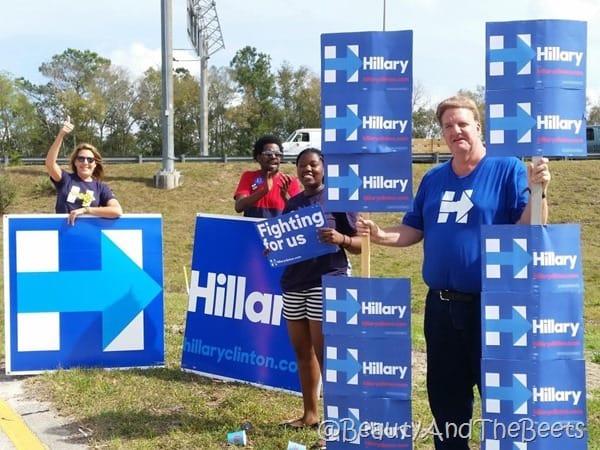 And of course, what would a race be in an election year without all the political signs? Runners are, after all, a pretty captive audience during a race. There was plenty of representation for all the candidates.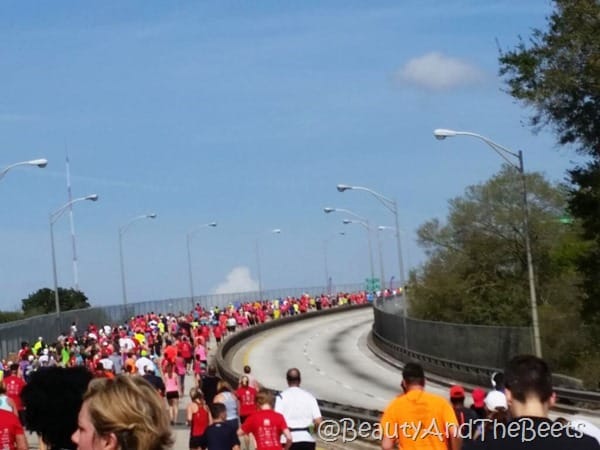 Despite the high temps, there were plenty of water stops along the way. I always took two cups – one for drinking and one to dump over my head. By mile 7.5, we were quickly approaching the Green Monster – the second bridge and the final 2 miles of the race. A mile up the bridge and a mile downhill to the finish.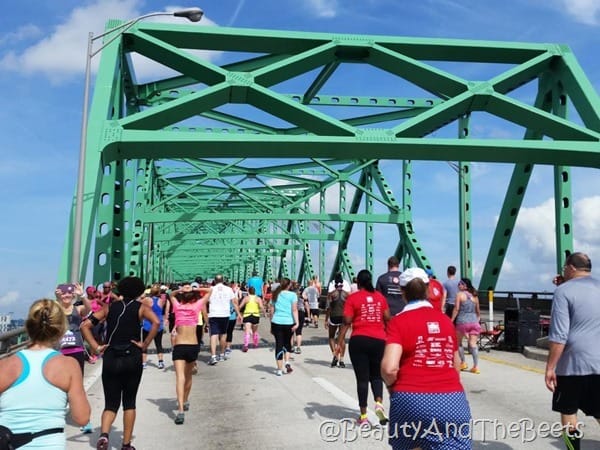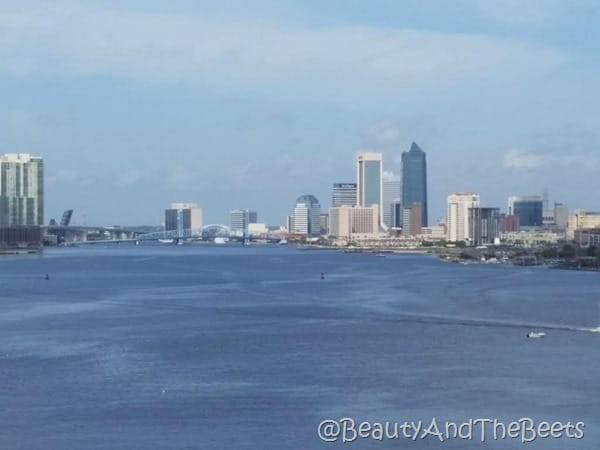 As dreaded as that tall bridge is, the views at the top are pretty amazing.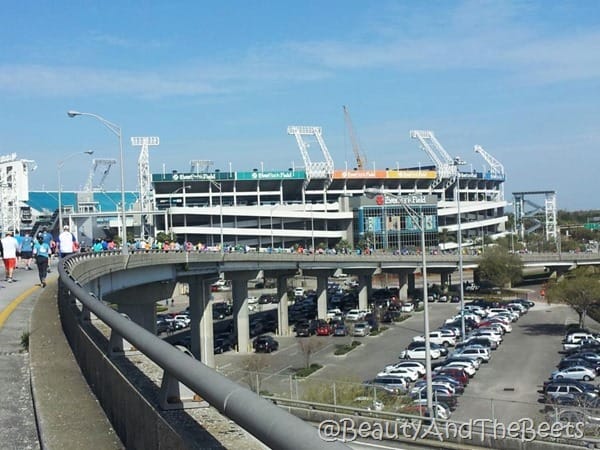 And then it's a downhill sprint to the end where we had our medals, bags of ice and cold water waiting for us. My legs were completely shot, but I know I set a new 15k personal record.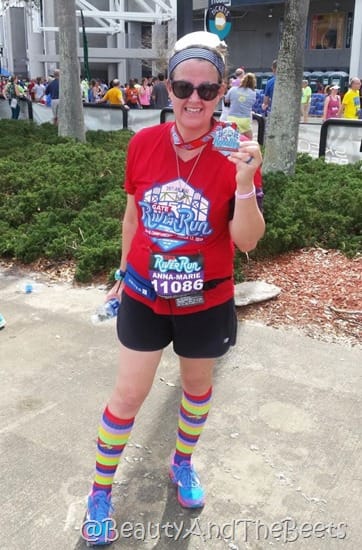 However, when the official results came out, my time was 37 minutes over what my Garmin had said I finished in. There was no communication on behalf of the race staff acknowledging a timing issue, but lots of us in Wave 3 were showing 30-min final mile times so there was obviously a problem. It took them several hours to sort through the times and fix them – and then I was able to confirm my PR. Yay! (and in that pic above that is ice on my head- it was hot!!)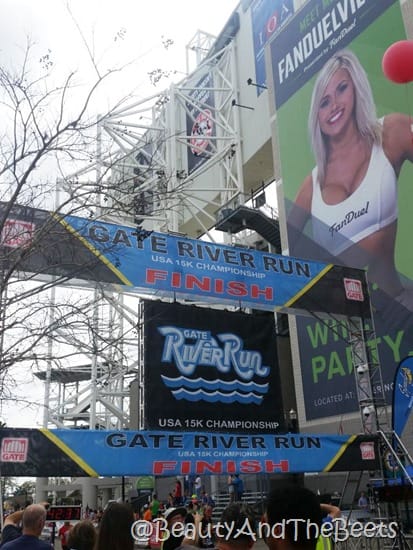 I had one lady I was running near who seemed to know every cop along the route, and they all knew her. I eventually asked her how she knew all the cops (thinking she was perhaps a police officer herself) and she told me she has been through the system quite a lot. I have no idea if she was serious or kidding but I thought it was a great answer!!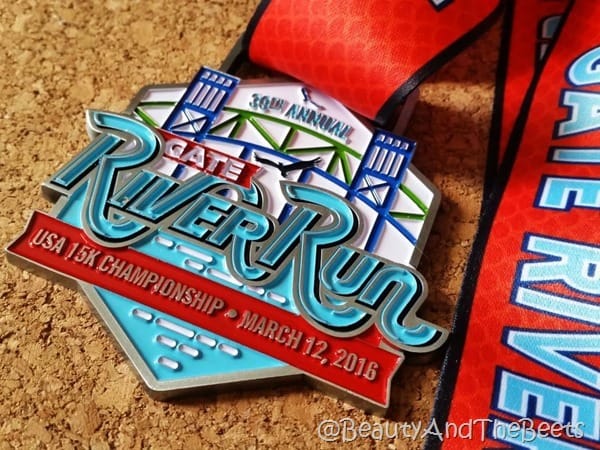 Other than lack of communication regarding the timing, the Gate River Run is one of my most favorite runs we do. No matter your ability, whether walking, running or sprinting, you are always in a pack of people. That is maybe not great if you are a serious runner, but for a casual runner like me, that is what makes these races fun. It's nice sharing a common goal with a bunch of strangers.
I am looking forward to next year already, who is ready to join me?