I love my cola too much to give it up. Here is a recipe for homemade cola syrup so at least I can ditch those high sugar chemical sodas for good.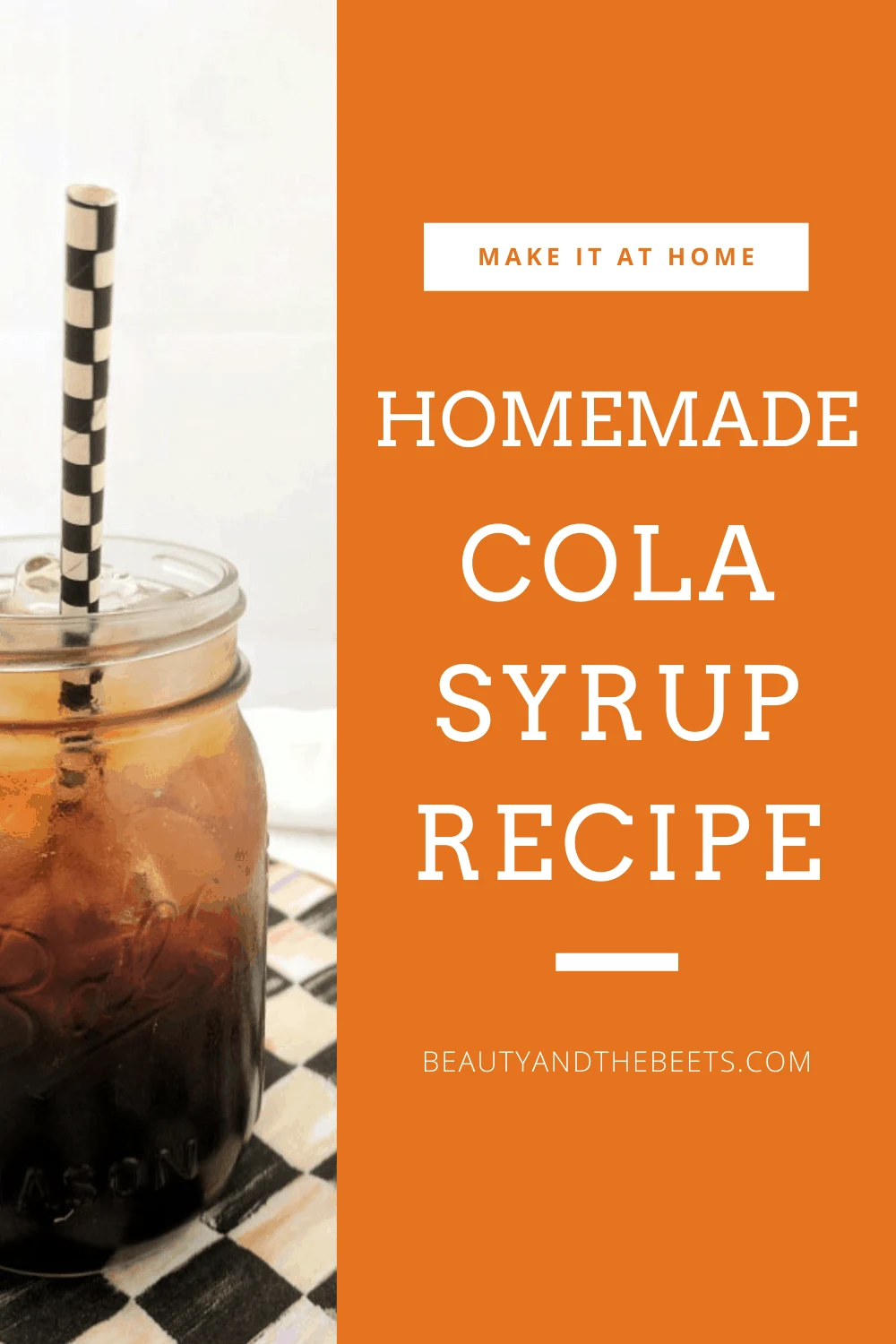 I drink soda when I am on the airplane. I drink soda when I get a migraine. I drink soda because it's a Tuesday. I love Coca-Cola. I love Pepsi. I want to marry Cheerwine. I want to have a secret affair with Dr. Pepper. I am an addict.
I know it's bad for you – on so many levels. The sugar, the chemicals. I know "natural" sodas aren't very natural, and I think we all know the perils of drinking diet soda.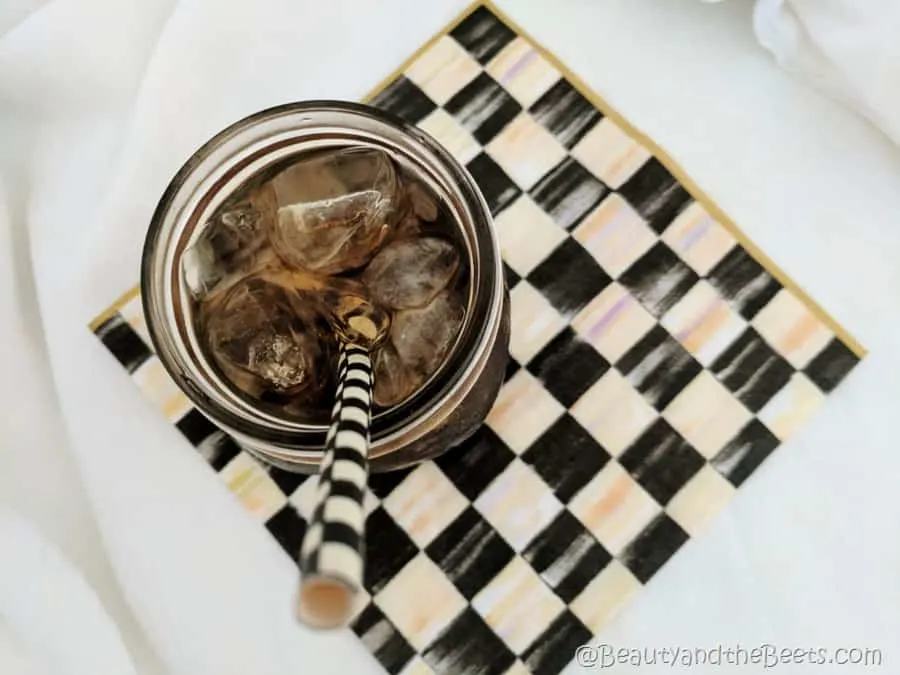 People get on me for my soda habit. Eyes roll when that case of cola "accidently" falls into my grocery cart (doesn't that happen to you too?) People moan with concern when they open my fridge and see an entire shelf dedicated to caramel-y chemical bubbly.
I have tried switching to seltzer, mostly for the bubbles, but my I think my addiction lies in the sweetness of a good old fashioned comforting cola. However, I have found a really good alternative. I started making my own homemade cola syrup.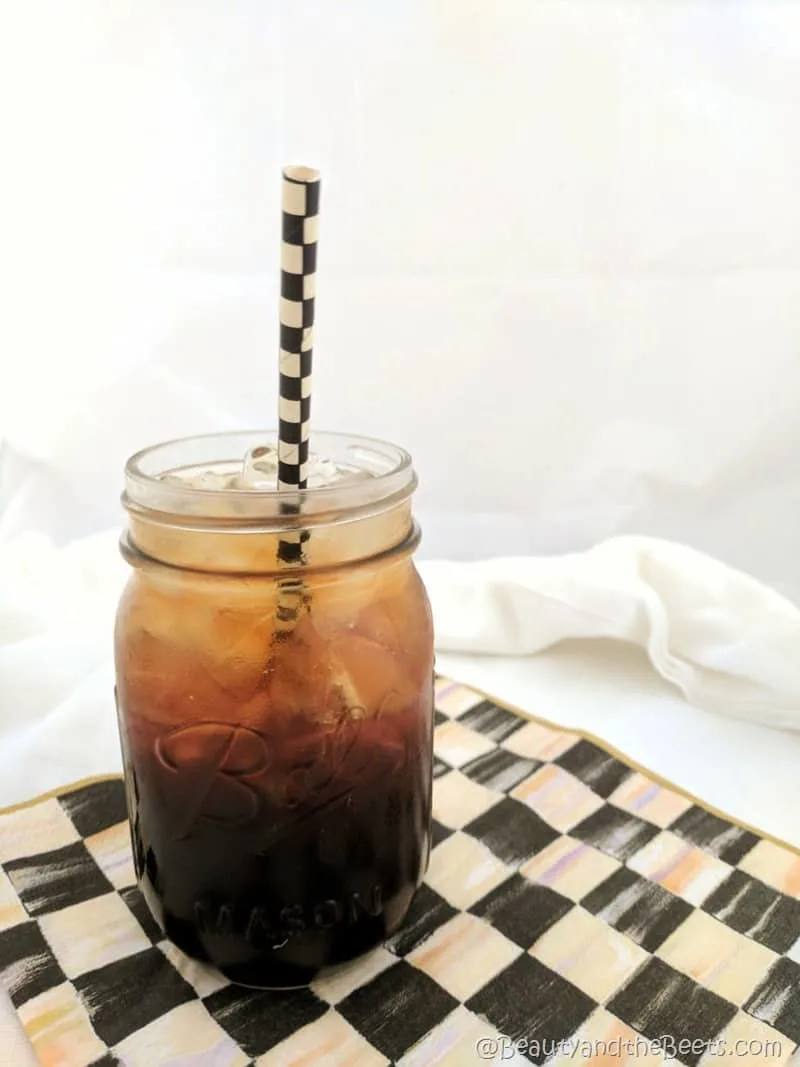 I found this recipe on Serious Eats to make homemade cola, and while it isn't spot on to the real thing, it is pretty satisfying. While there is still sugar in this recipe, the amount is significantly less than the "real" stuff and it's without the artificial colors, flavors, and chemicals. I made a few changes in the recipe to cater towards my needs, like adding green bean coffee powder for caffeine to improve blood circulation for energy, and to assist with easing the pain of my debilitating migraines.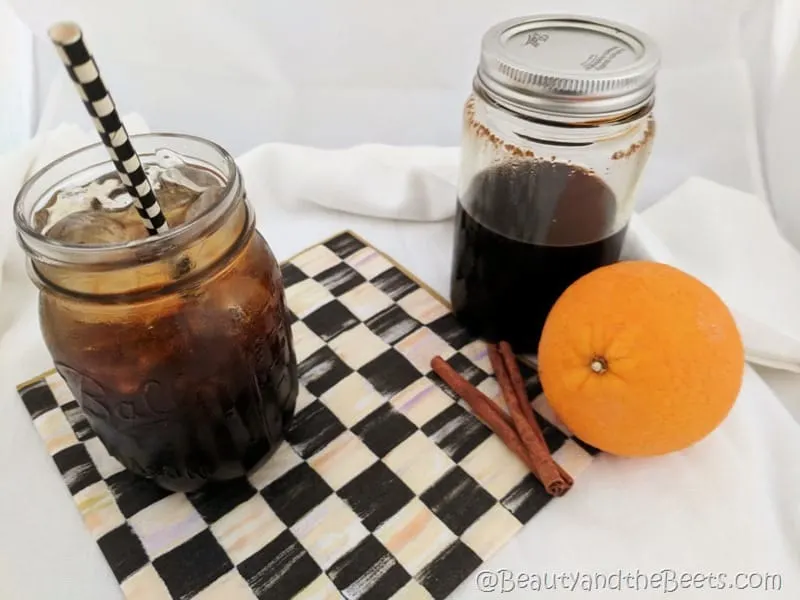 The homemade cola syrup is a comforting mix of flavors like orange, cinnamon, coriander and nutmeg.
Store the syrup in the refrigerator in a air tight container for up to a week and add to seltzer as needed. The recipe will make a batch enough for 8-10 glasses, depending on how sweet you like your cola.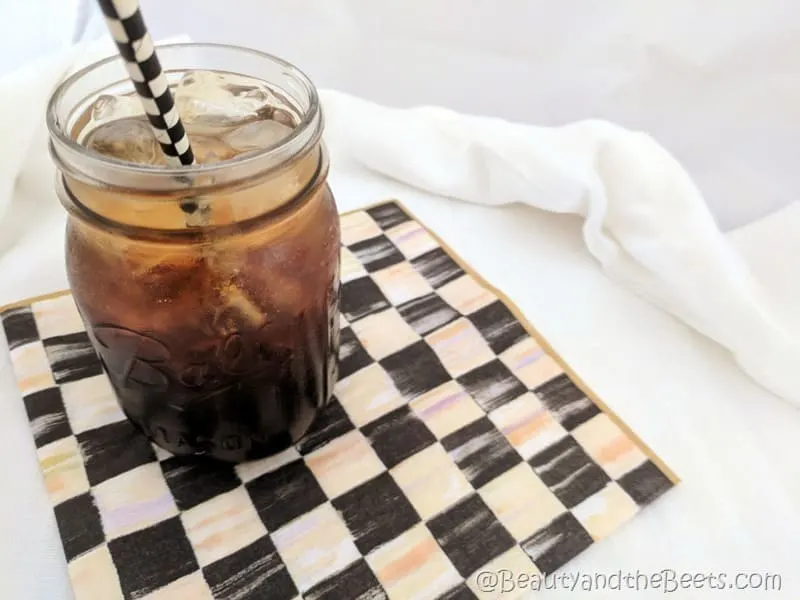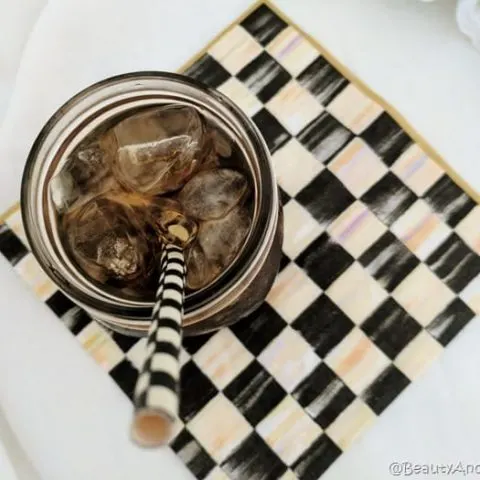 Homemade Cola
Total Time:
1 hour
5 minutes
I love my cola too much to give it up. Here is a recipe for homemade cola syrup so at least I can ditch those high sugar chemical sodas for good.
Ingredients
4 cups filtered water
juice and zest of 1 lemon
juice and zest of 1 lime
juice and zest of 2 oranges
seltzer water, for mixing
Instructions
Stir the water, lemon zest, lime zest, orange zest, cinnamon sticks, dried orange peel, whole coriander seed, nutmeg, and green bean coffee powder (if using) in a large saucepan over medium heat.
Stir in the sugar and bring to a boil.
Continue stirring until the sugar dissolves. (The spices will not dissolve)
Remove syrup from the heat.
Add the lemon juice, lime juice, orange juice, browning sauce, and pure vanilla extract to the saucepan mixture and stir.
Let mixture cool, then use a fine mesh strainer and strain syrup into a mason jar or other sealable bottle for storage.
To make one cola drink: Combine 1/2 cup of the cola syrup with 1 1/2 to 2 cups of seltzer water (pour slow as the mix will fizz, just as regular soda).
Add ice, if desired, and serve.
If you like this recipe for Homemade Cola Syrup you might also like these recipes: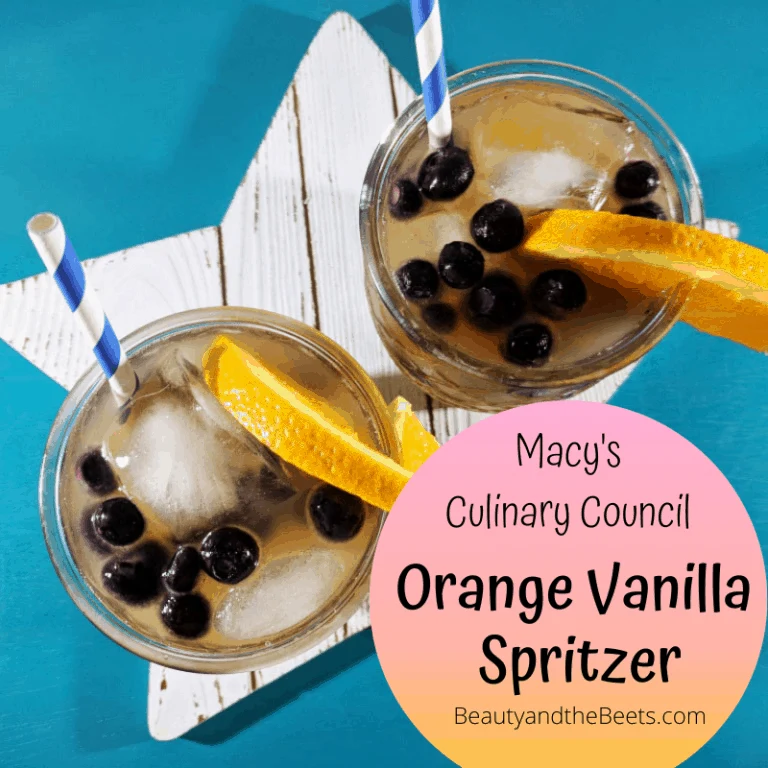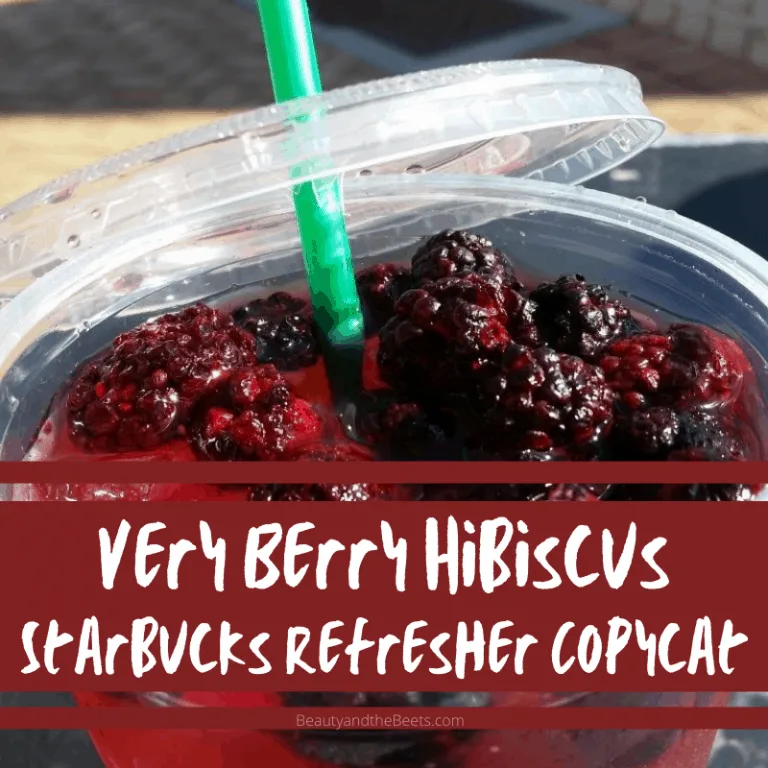 **This post contains affiliate links. I only link to products that I use myself and believe in. Your support is greatly appreciated.**