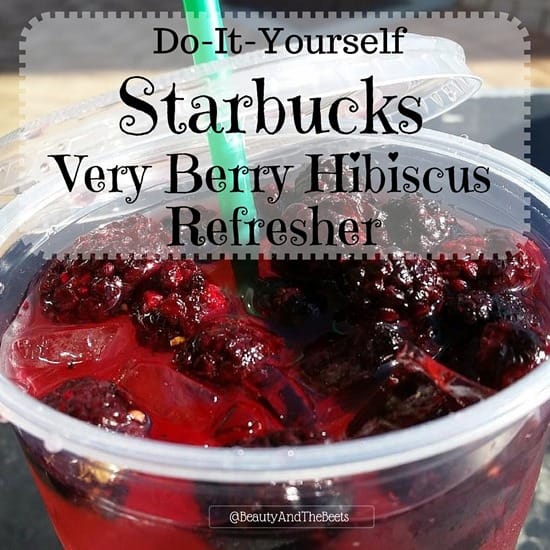 I love going to Starbucks and grabbing one of those iced coffee blended concoctions.  However, probably my most favorite things there are those refresher drinks.  Specifically the Cool Lime and the Very Berry Hibiscus flavors.  They are indeed, refreshing.  However, like with most of the beverages at Starbucks, they are also expensive.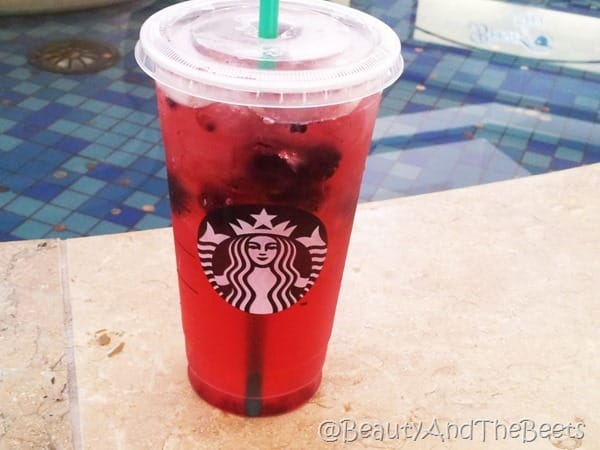 Recently, while in New York, my Mom and I walked over to Starbucks and I ordered the Very Berry Hibiscus Refresher.  On the way back to the house we started to brainstorm how I could recreate it at home.  It's better that way anyway.  Not only am I saving money, making it at home means I can have this tea anytime I like.
Last year I made a copycat recipe of the Cool Lime Refresher and it has been an enormous hit on the blog.  So why not make the Hibiscus version?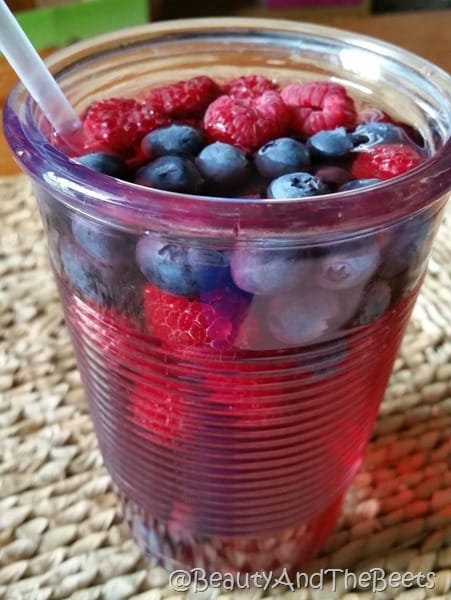 Now I am back in Florida, the weather is hot and stifling, and I want something refreshing.  So I made a gallon or two of this Hibiscus tea and stashed it in the fridge.  And I don't have to venture out into the heat or the summer rain to grab a cup at my local Starbucks.
I know all the refreshers are made with white grape juice and green coffee bean extract as a base. For the coffee extract I bought a bottle of green coffee bean extract in capsule form and just popped open the capsules, using the powder inside. I found mine at a health food store but Amazon sells them here and here as well.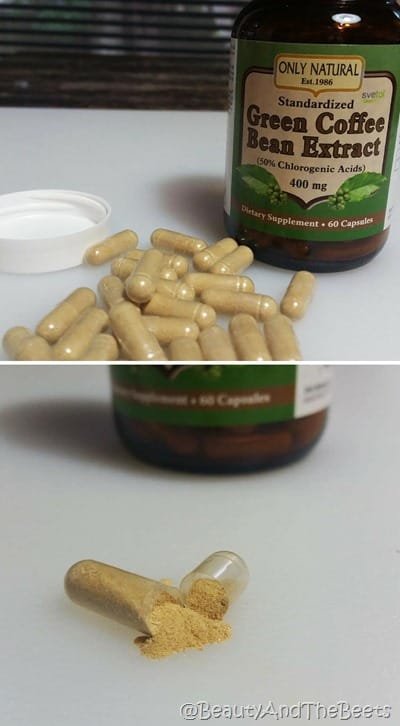 Hibiscus tea bags are fairly easy to find.  I can find them at The Fresh Market and/or Whole Foods or you can get them at Amazon here.  I always have some hibiscus and green iced tea in the fridge- definitely one of my favorite beverages.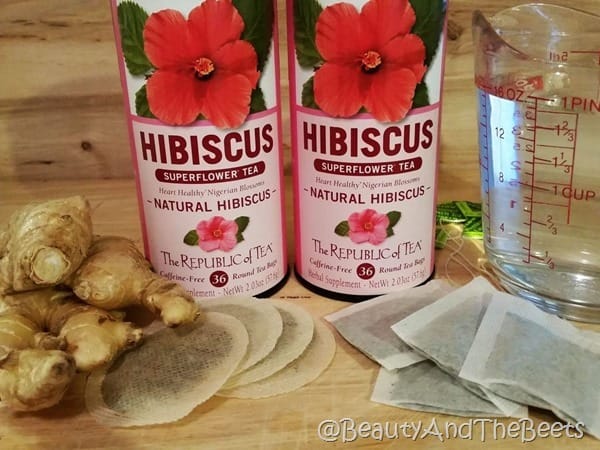 The ginger is very strong and just gets stronger as the tea sits in the fridge.  Mixing the tea with cranberry or apple juice would be delicious too, even if only to cut down on some of the ginger flavor.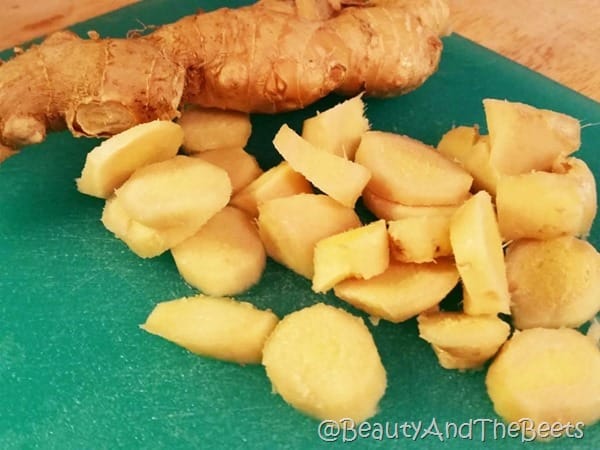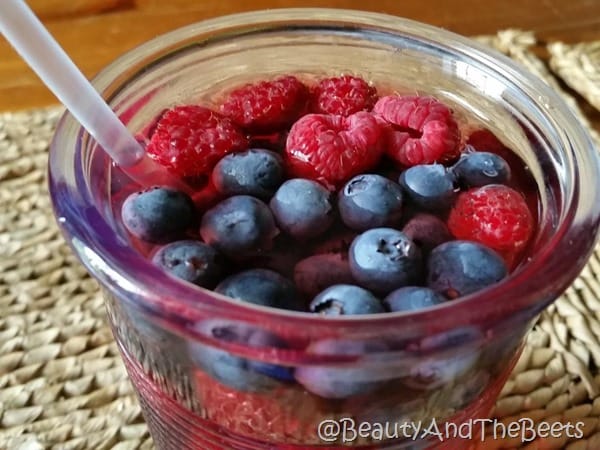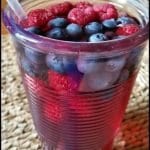 Very Berry Hibiscus Refresher (a la Starbucks)
Keyword:
berry hibiscus Starbucks, copycat berry hibiscus, very berry hibiscus refresher recipe
Ingredients
4

cups

filtered water,

divided into 3 cups and 1 cup

3

cups

white grape juice

1/4 - 1/2

tsp

Green Coffee Bean Powder,

the powder of about two capsules broken open, optional

1

cup

sugar

1/4

cup

ginger,

peeled and chopped into chunks

2

cups

very cold filtered water,

(in addition to the filtered water above)

1

cup

mixed berries,

(optional- for garnish) blueberries, raspberries, blackberries etc.
Instructions
Boil 3 cups water, 3 cups grape juice and the green coffee bean powder (if using) in a pot over medium heat. Remove from heat and add the teabags. Let steep 30 minutes.

Bring to a boil 1 cup water and 1 cup of sugar in a medium pot over medium-high heat, stirring to dissolve the sugar. Remove from the heat and add the ginger. Let steep for 30 minutes. Pour through a fine sieve and discard the chunks of ginger.

Remove tea bags from the steeped tea and pour into a 2 quart or larger pitcher.

Add the ginger simple syrup and the two cups of very cold water and mix.

Add mixed berries. Place pitcher in the refrigerator for a minimum 1 hour to allow the flavors to blend and the tea to get chilled.

Add a few frozen blueberries and/or raspberries to individual glasses for an extra berry touch.
[bctt tweet="Copycat recipe – Starbucks Very Berry Hibiscus Refresher #veryberryrefresher" username="BeautyandBeets"]
Feel free to pin the image for later:

***This post contains affiliate links. I only link to products that I use myself and believe in. Your support is greatly appreciated.***
Check out my other Starbucks copycat recipes- just click on any image for the recipe.