This simple recipe for homemade strawberry soda is better than any commercial soda you will find at the supermarket.
Seriously. This recipe for Homemade Strawberry Soda is so simple it's embarrassing to even call it "homemade". However, it's so delicious and addicting I couldn't help but share.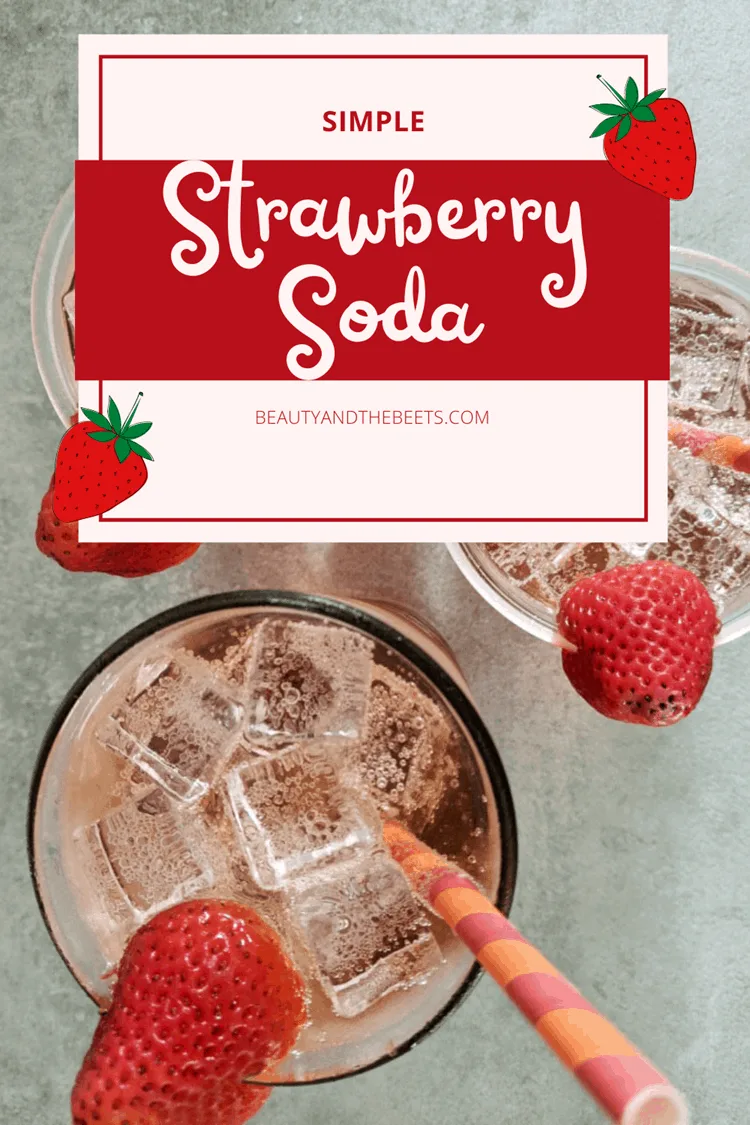 It's strawberry season here in Florida. And usually we'd be gearing up for the huge Florida Strawberry Festival in Plant City. It's 11 days of strawberries, carnival rides, carnival treats, and big headliner concerts. The event attracts 500,000 visitors from all over the world. And while the event will still be happening this year, it's very scaled down due to the pandemic. However, that's not going to stop me from stocking up on my favorite fruit and consuming strawberries morning, noon, and night.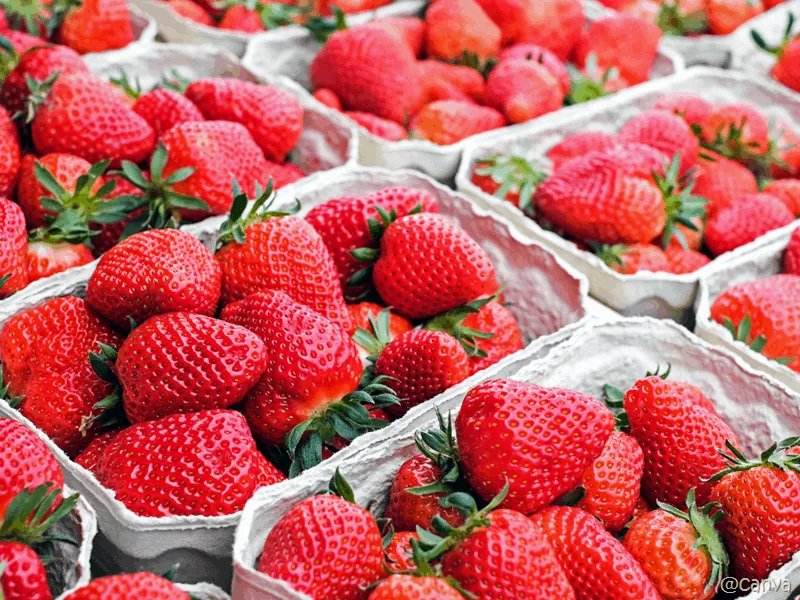 Plant City, Florida is known as the Winter Strawberry Capital of the World and is located along Interstate-4 between Tampa and Orlando. I was invited to spend a weekend down that way learning about the strawberry farming industry in Florida a few years ago. The science of strawberries is really quite interesting. And if you ever find yourself in Plant City I recommend a stop at Parksdale Market for the world's best strawberry milkshake and the most amazing strawberry shortcake you will ever experience.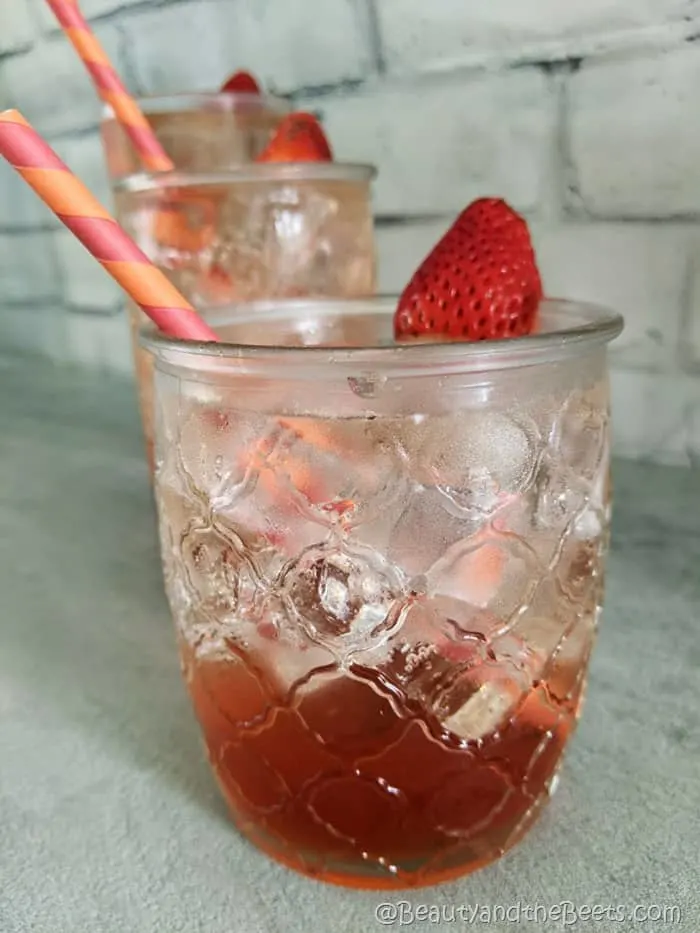 I try to greatly limit my intake of commercial sodas. I make a homemade cola, which is basically a sweet and savory spicy syrup and mix it with seltzer water. This homemade strawberry soda is the same. Strawberry simple syrup and seltzer.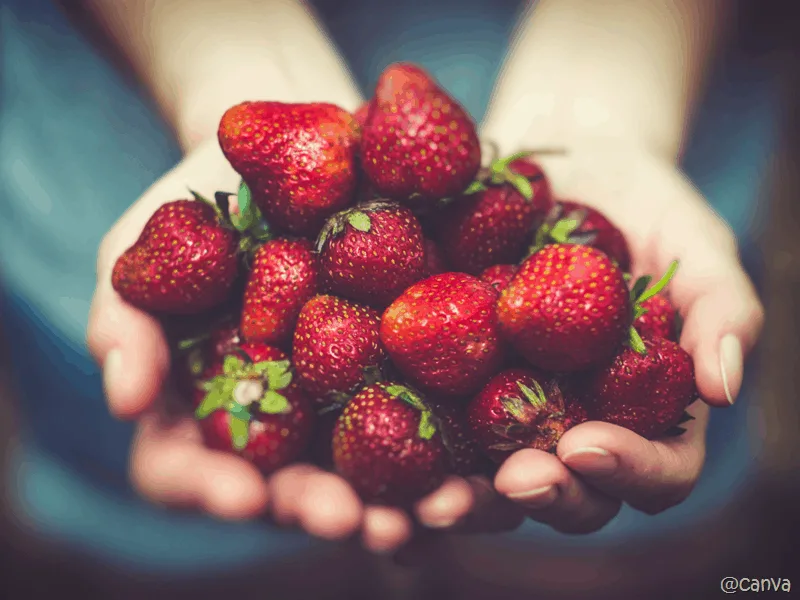 You can mix seltzer with any kind of fruit syrup and call it a homemade syrup. It's going to be healthier and more fruitful (<– see what I did there?) than anything you will buy in a grocery store. And I highly recommend making your own fruit shrub, not as sweet as a simple syrup but more robust and piquant.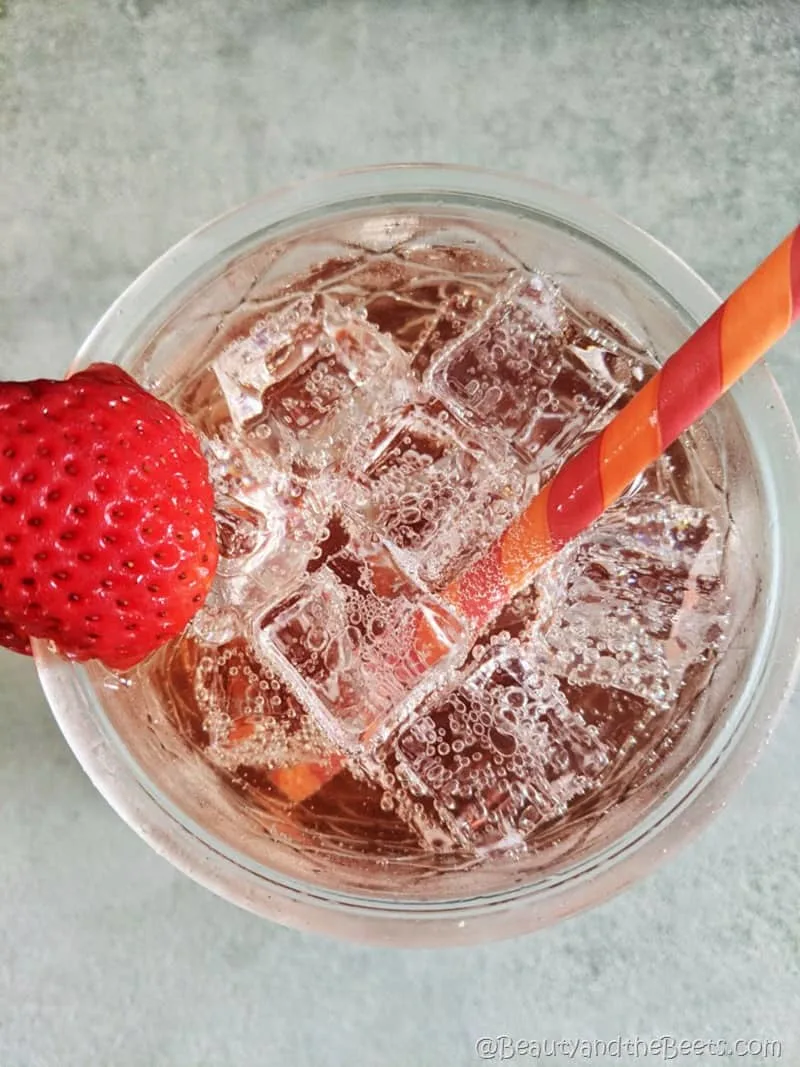 Bear in mind, this homemade strawberry soda recipe can easily modified with about any fruit. Swap out the strawberries for blueberries, raspberries, or oranges.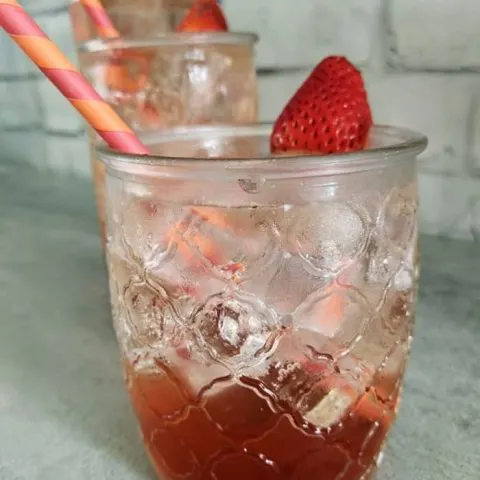 Simple Homemade Strawberry Soda
Total Time:
1 hour
15 minutes
So much better than commercial sodas from the supermarket.
Ingredients
2 cups fresh strawberries, hulled and sliced
1 cup water
Cold seltzer, for serving
Instructions
Add the strawberries, sugar, and water to a saucepan over medium heat.
Simmer 15 minutes until syrupy, stirring occasionally to dissolve sugar.
Strain the syrup into a bowl, pressing on the solids to release all the liquid.
Let cool completely, about 1 hour.
Add 2 tablespoons to a glass filled with ice and 1 cup cold seltzer.
Stir and enjoy.
**This post contains affiliate links. I only link to products that I use myself and believe in. Your support is greatly appreciated.**