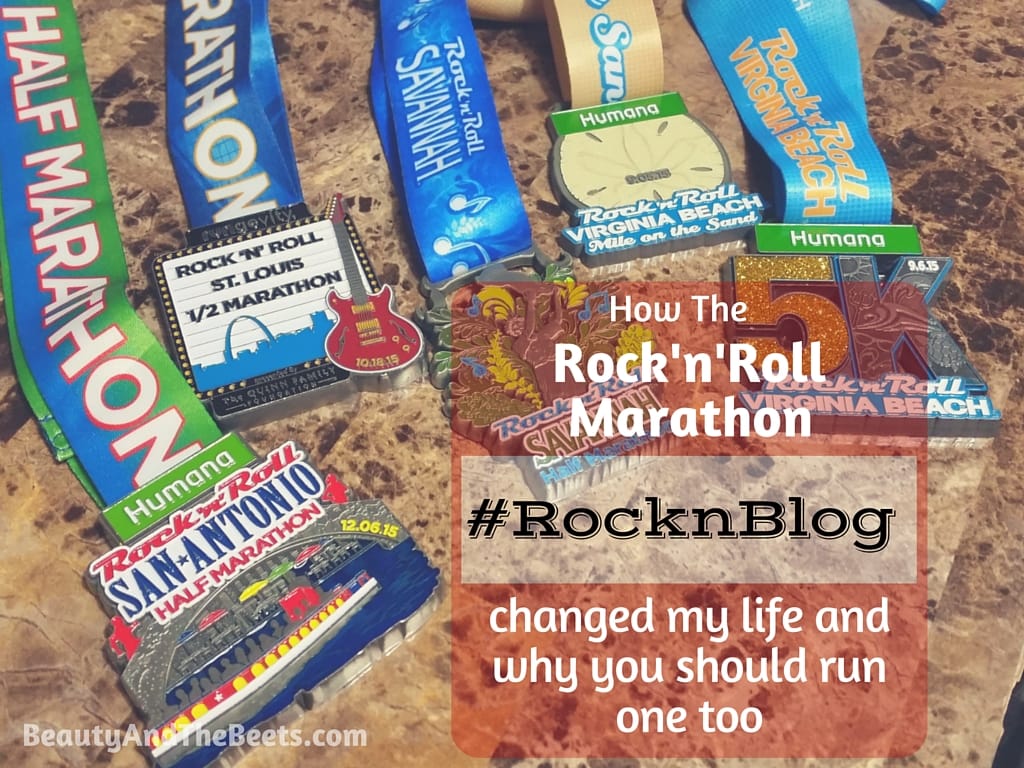 Back in 2009 I finally gathered up the courage to run my first 5K. I had been dating Chad for a little over a year and he talked me into just trying a short little 5K while he, meanwhile, was training for his first marathon. During that first 5K, I thought the race would never end, I thought 3 miles was such a long race and I thought there is no way I would ever do this again. Then I crossed the finish line with Chad by my side and happy tears in my eyes. And so I signed up for my second run. Hated every second of it until I crossed the finish line, then signed up for my third 5K. And this cycle continued for a few years.
When 5K's started getting easier and more fun for me I set my sights on a half marathon. My first half was the Jacksonville Bank Half Marathon in December of 2012. Runners were gathering inside a high school gym before the race and I remember just sitting on the bleachers crying. I tried keeping my composure around other runners but inside I was sick and shaking. I was soooo terrified. Terrified of letting myself down and not finishing.
Once the race started I just put one foot in front of the other and kept going until I crossed the finish line. I enjoyed it, I didn't finish last and I earned my first medal. I laughed at myself- how could I have ever thought that a 5K, a mere 3 miles, was such a long race after I just finished 13.1 miles? Silly me. I vowed to sign up for one half marathon a year- partly to please Chad but mostly to challenge myself.
My second half in December 2013 was awful- I walk a lot so as it turns out, my second marathon wasn't a very walker-friendly race. While I didn't finish last, I was very near the back. By the time I was passing the water stations, volunteers were packing up. Now don't get me wrong, while I am a slow runner, I was still on pace to finish this half at a very respectable 3 hour pace. I told myself I would never sign up for a half marathon again unless I knew it was very walker friendly.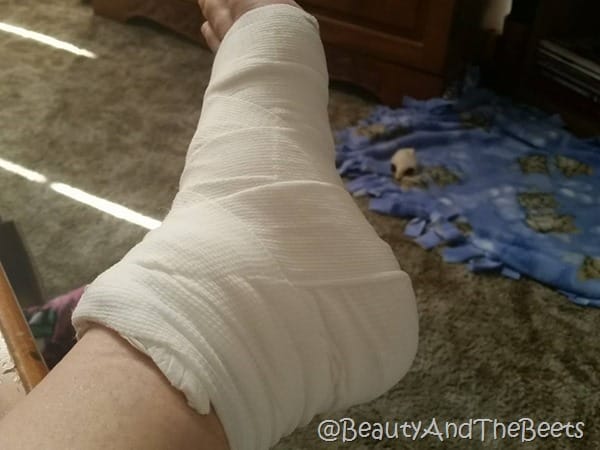 So now fast forward to December of 2014. I was having surgery to fix a bone in my foot and I was expected to not be able to begin to think about walking until late Spring (let alone run anything). However, Chad had seen a call for running bloggers to apply for the 2015 #RocknBlog team with the Rock'n'Roll Marathon Series. I applied, never thinking twice about it, and then as my foot was bandaged and wrapped in a cast, I received word that I had made the team. 100 bloggers were selected to run three Rock'n'Roll events, promote, write and spread word about the races. I could not believe it. I could not believe that not only was I selected, now I had to run THREE events in 2015.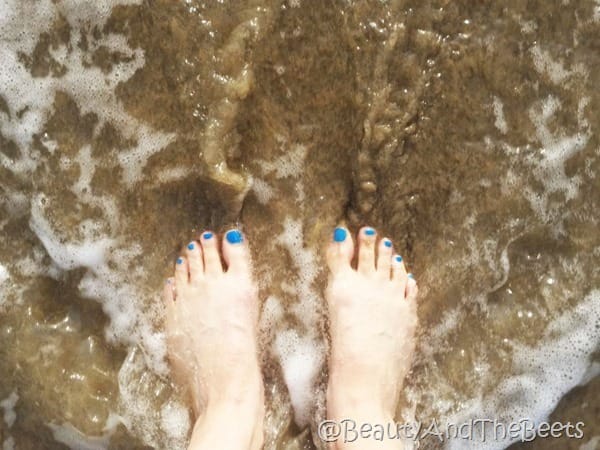 Here is the thing- the Rock'n'Blog series events are big. Most events draw over 15,000 runners and a lot of those "runners" are walker-runners like myself. I ran my first Rock'n'Roll event in September in Virginia Beach. I was sponsored by Humana and only ran the 5K but it was my first exposure to just how awesome the Rock'n'Roll events were. My very first run since surgery was the Mile in the Sand event, running one mile barefoot in the sand the day before the 5K.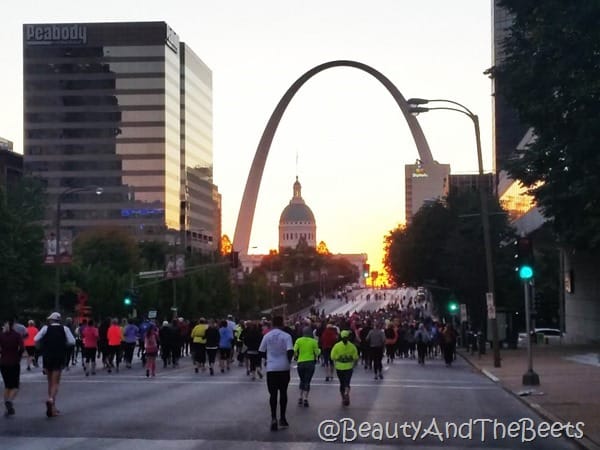 My first half marathon with them was in St. Louis. I loved it. I was never alone on the course, the water stations were still going strong when I got to them, the bands were still playing and the crowds were still cheering because even in the back of the race there were a lot of runners. It was great and really made a difference. I felt like my race was just as important as the guy who finished first.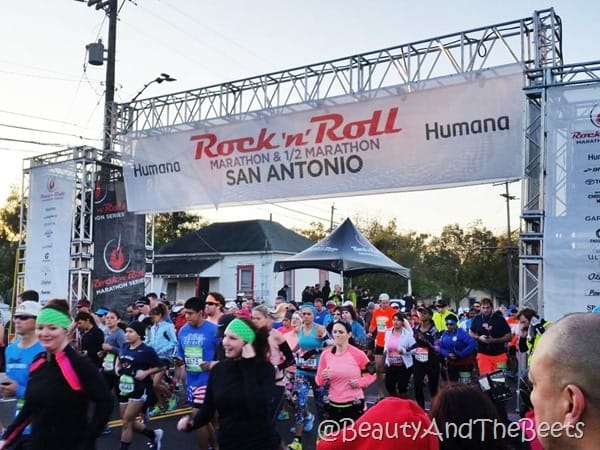 My next two races were in Savannah (November) and San Antonio (December). Before I had finished all three of my races I had already signed up for seven more half marathons- all before June of 2016. The comradery of the running world has me hooked.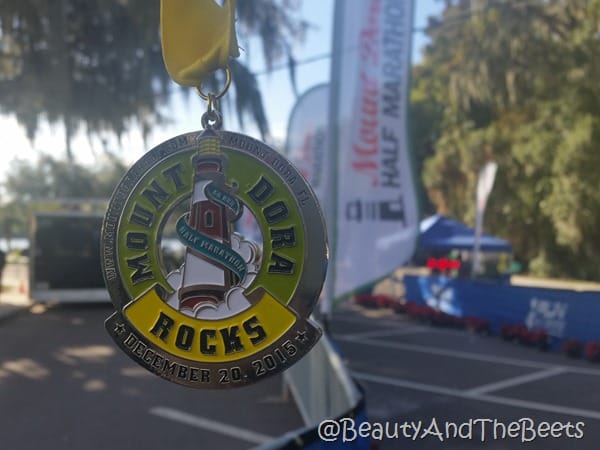 I even ran my fourth half marathon of the year at a very small event in Mt. Dora, FL because I really had the confidence I could do it- and I did. And yes, I finished very near the back of the pack. But I finished.
While serving on the RocknBlog team, I was part of a small group of like minded runners- those who love to travel, love to run and love to write about it. The running world is quite small and I wear my SEVEN-TIME HALF-MARATHONER title with huge confidence and extreme pride. The Rock'n'Roll marathons are so much fun, so festive and so walker friendly. And the music and crowds help to make it a great experience as well.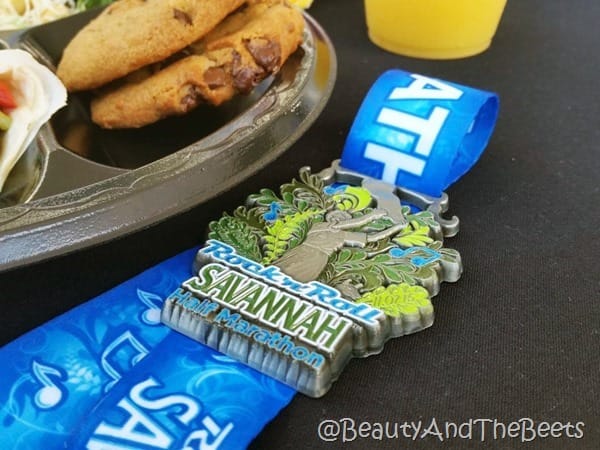 Anyone who has ever been crazy enough (although in running world crazy is committing to a FULL 26.2-mile marathon, you are only half crazy if you sign up for a 13.1 mile run) to imagine finishing a half marathon, make sure you sign up for one of the bigger events. It is highly recommended as there will be runners of all abilities and lots of cheers and support.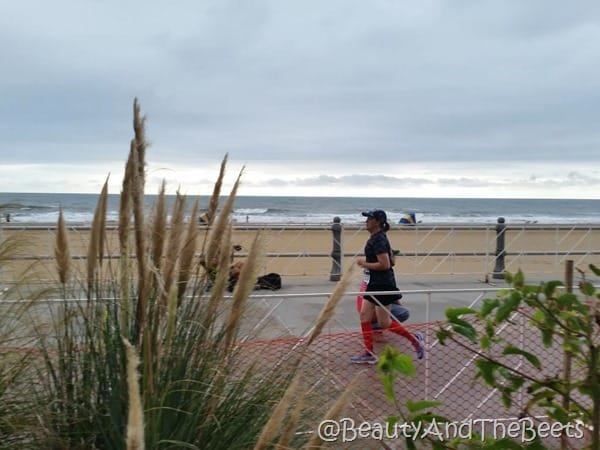 Now a 5K is like a running vacation for me, while I am still not a fast runner, I feel like any race that is shorter than 13.1 miles is easy peasy. I have already signed up for the Rock'n'Roll New Orleans Half Marathon in February too, just one among the seven I have committed myself too. However, I think I am challenged enough with 13.1 miles and I am very confident that a full marathon will not be in my future. I think.
**The 2016 #RocknBlog team has not yet been announced but I am hoping to be a member. However, even if I am not, I am hooked on this running thing and will probably be a half-marathoner for life, although probably still a slow one.