Juneau Whale Watch Tour – King Crab legs included! What to do on your next trip to Juneau, Alaska. A whale watch tour and lunch – makes a perfect cruise excursion as well.
I spent a week in Juneau, Alaska during the summer solstice. The days were long, but there was still quite a chill in the air. But a good chill. The kind of chill that feels comforting and clean, like breathing pure crisp air on a beautiful autumn morning. Except it was summer, and this is typical of the air in Juneau. I set out to join a whale watching tour on Auke Bay so I met up with the Juneau Whale Watch Tour with Juneau Tours. I signed up for a 4.5 hour combo tour – a few hours of whale watching followed by a meal at Tracy's King Crab Shack (yes, those famous king crab legs).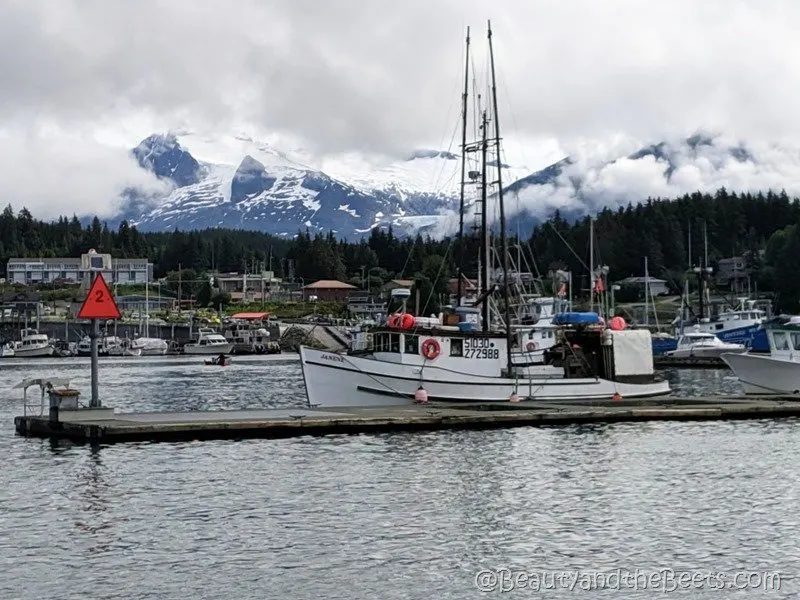 The tour meets in downtown Juneau and departs by bus for a 12-mile journey to Auke Bay, in the shadow of the Mendenhall Glacier.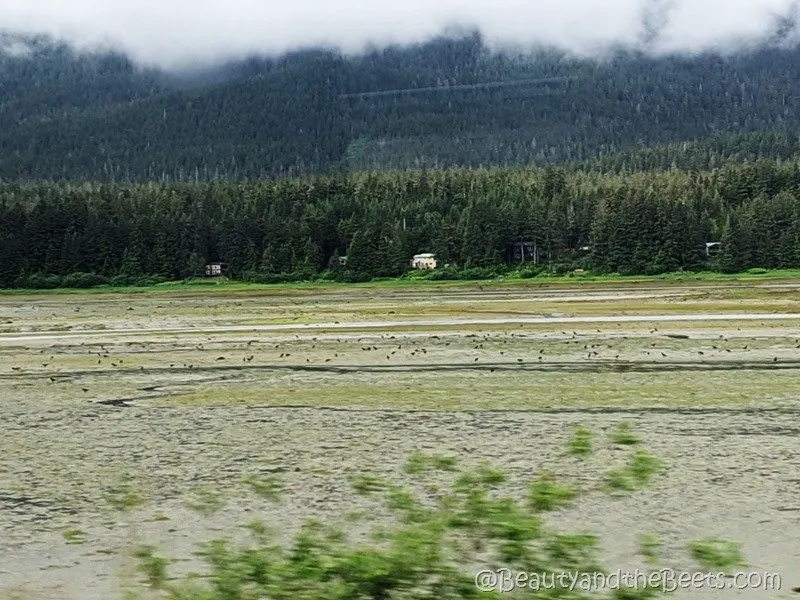 On the narrated bus ride we drove past the many creeks of Gastineau Bay where eagles nest during low tide. In the photo above, all those little black dots are bald eagles, of which Juneau is home to about 25,000 blad eagles. It is very hard to walk around Juneau and not see one or twenty.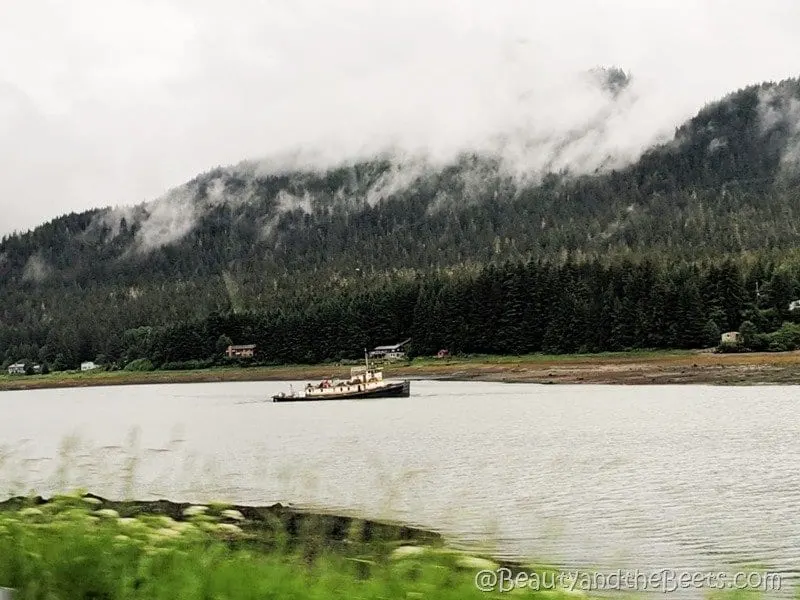 We also passed the Lumberton, a derelict tug boat that broke free of its anchor line in early summer 2018 and became lodged in the channel between downtown and the Juneau International Airport. It is estimated that it will cost about $200,000 to free it in its current state and return it to a port.
The Juneau Whale Watch Tour – Juneau, Alaska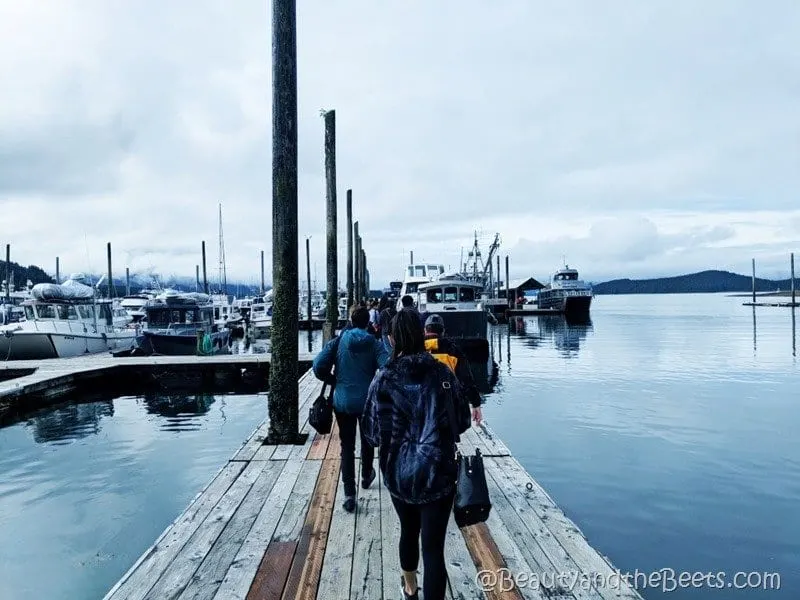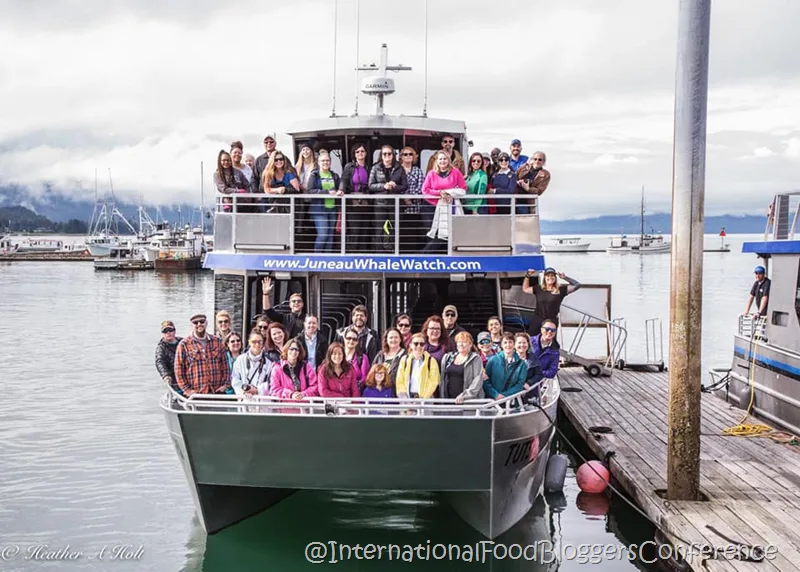 Once we arrived to Auke Bay, we boarded our boat, the Tutshi (a Tlingit word meaning "deep lake"). The boat seats 45-50 people and has two outdoor levels with an indoor seating space on the bottom.
As we set sail into Auke Bay, we were introduced to our naturalist guides, Courtney and Josh. After a brief safety intro, they had us laughing with corny whale jokes and whale tales while Captain Steve was up top steering our boat towards the best place to spot whales.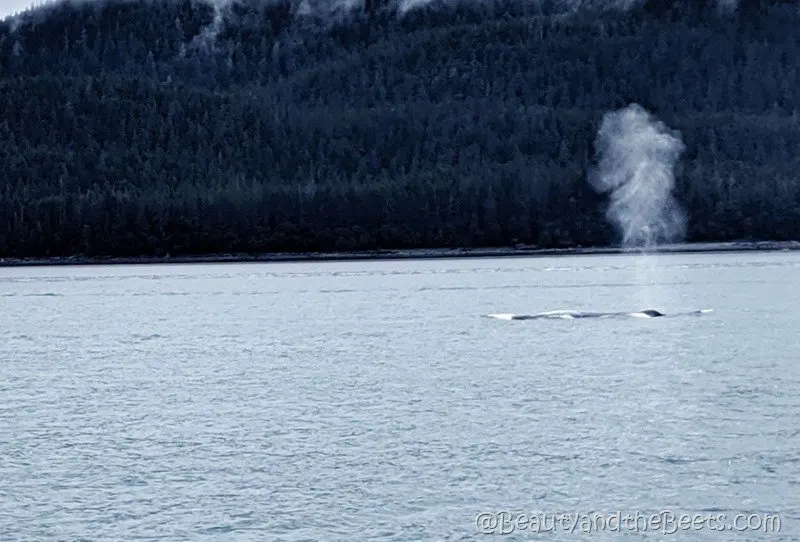 The whales are not hard to spot. A whale will exhale a plume of water mist through its blowhole as it rises to the surface. We saw our first whale almost immediately upon leaving the harbor.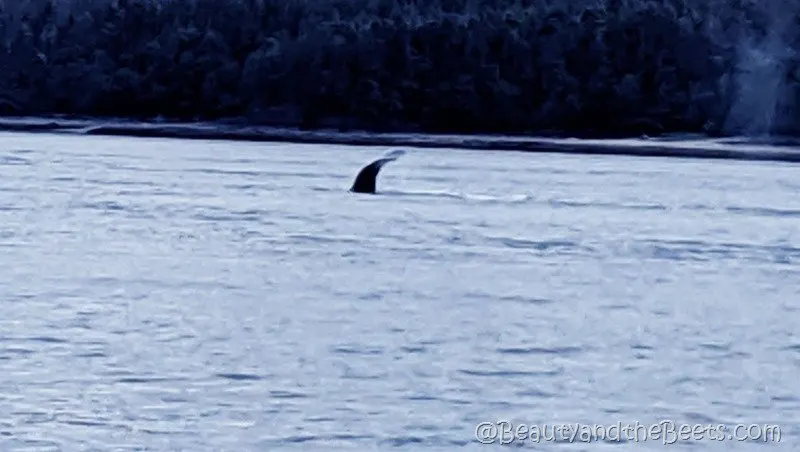 The whale made several passes over the water before fully displaying its fluke and diving back into the water. We learned that when the whale shows its full tail it means that the whale is preparing for a deep dive back into the water for feeding. It could be ten minutes before that whale is seen again.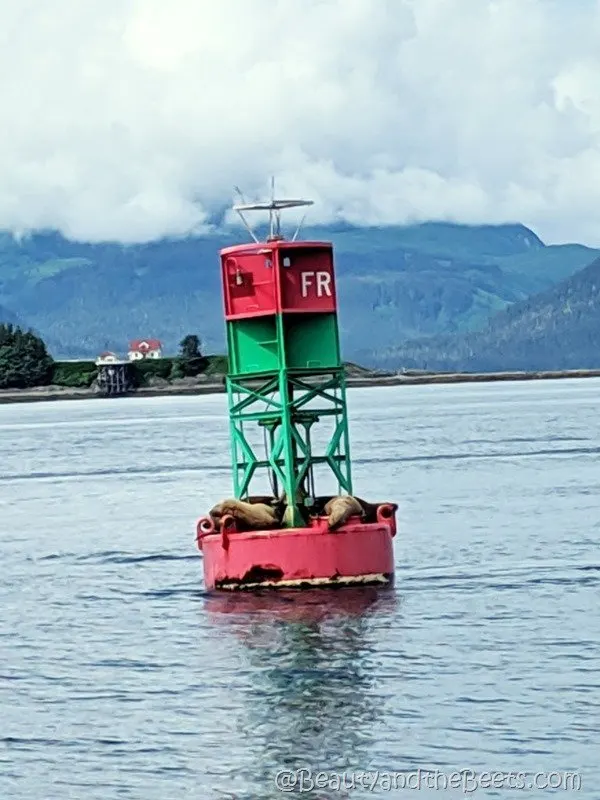 We made our way around the bay encountering other animals like the sea lions resting on a buoy. Sea lions are larger than seals we learned.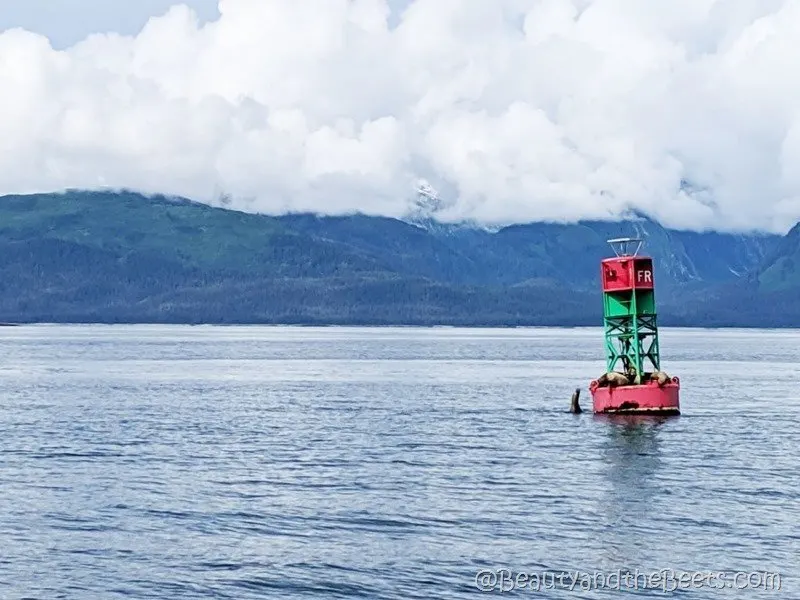 What's a sea lion's favorite classroom subject?
Art! Art! Art!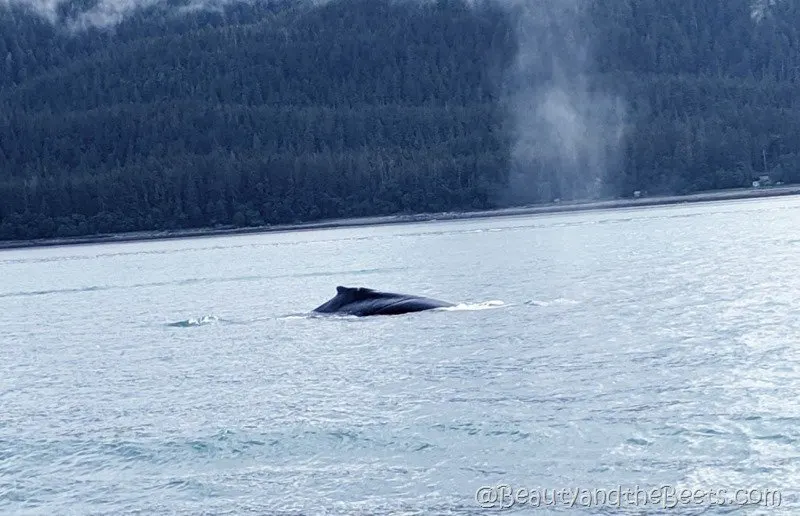 We also encountered a rare sighting – a baby whale. A baby whale is never far from its mother and soon we came upon Mom. Absolutely incredible.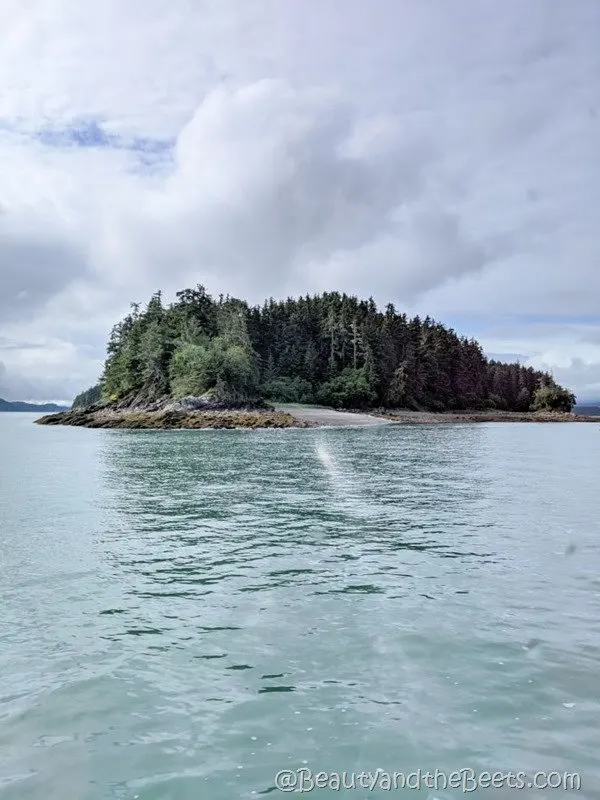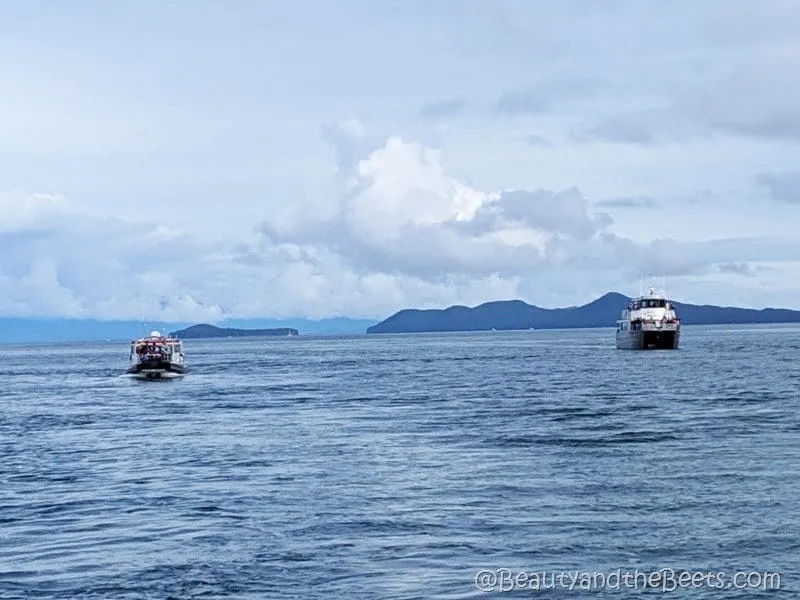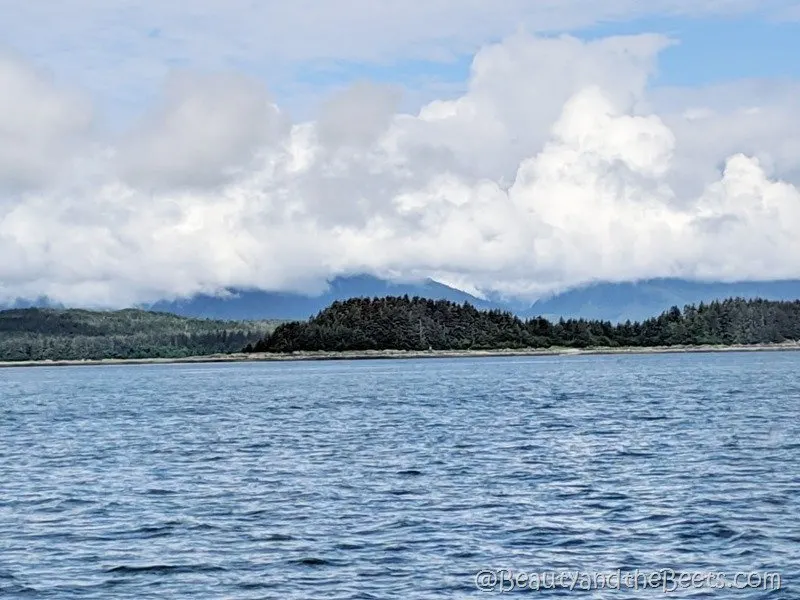 The views around Auke Bay were spectacular. So beautiful.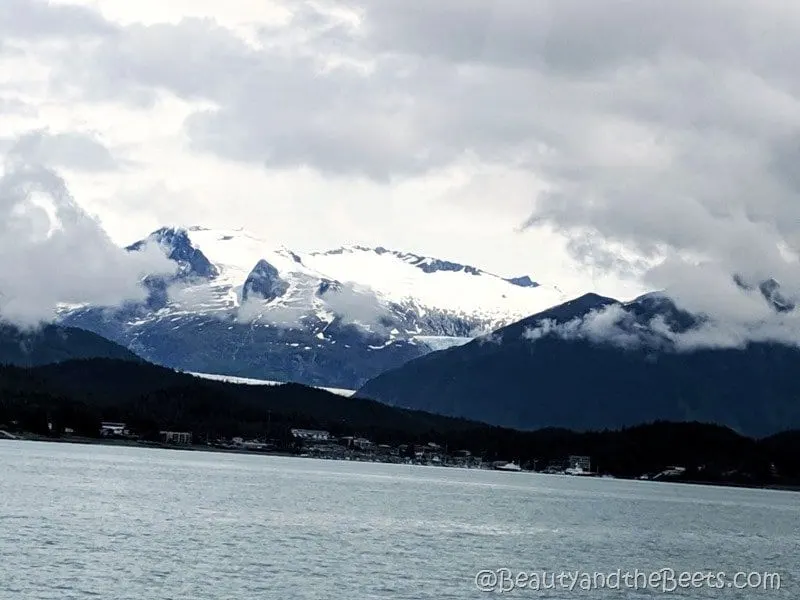 As we made our way back to the harbor we got an amazing view of the Mendenhall Glacier.
Lunch at Tracy's King Crab Shack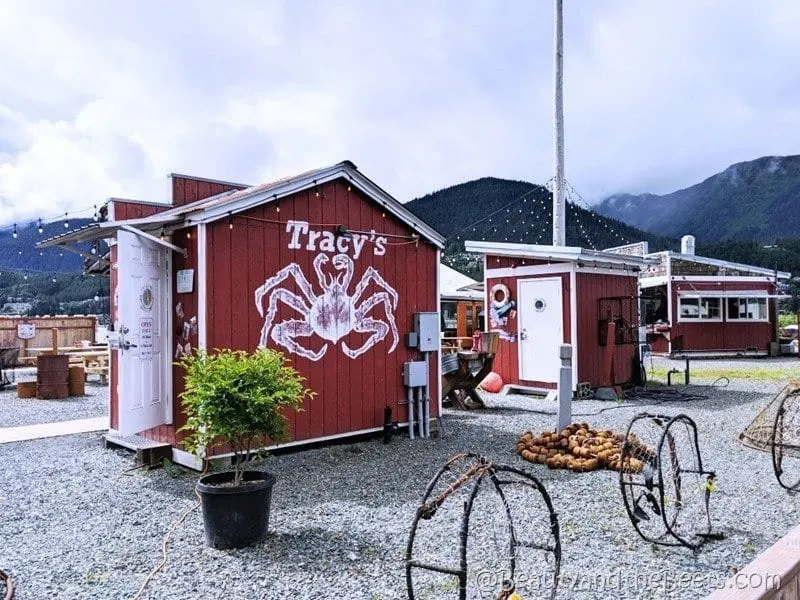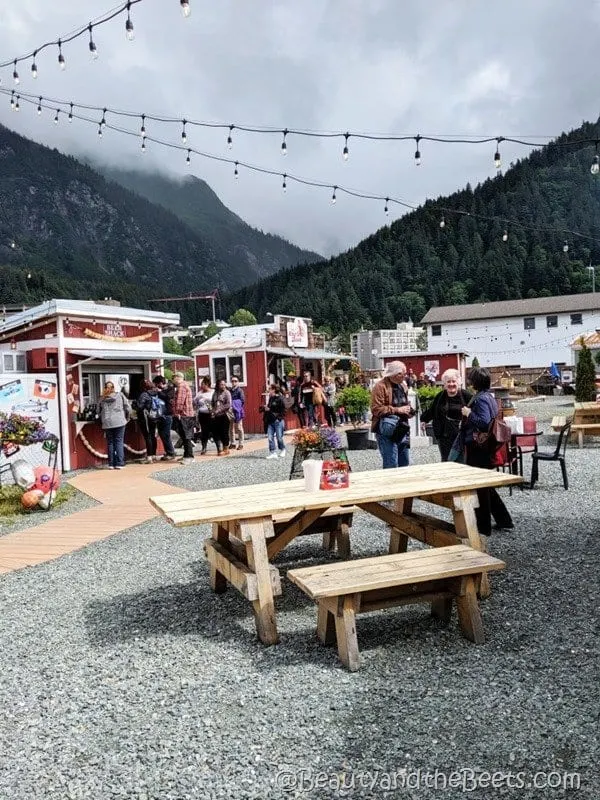 Next we took the bus back into downtown Juneau to have lunch at the original Tracy's King Crab Shack. Tracy's has two locations in Juneau – the more popular spot on the square near the cruise ships, and the original location off Whittier Street directly on the bay. (If you do nothing else in Juneau, you must visit Tracy's King Crab Shack and try the King Crab Bisque with a crab leg.)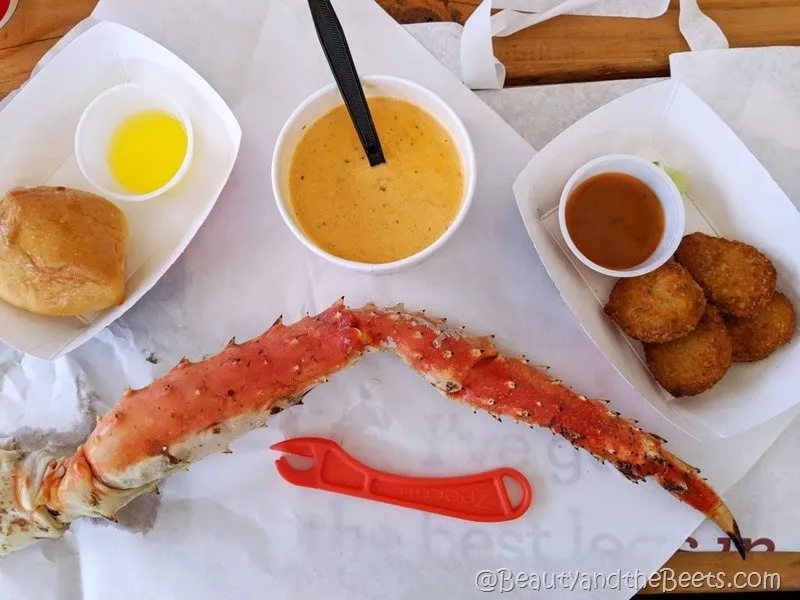 Lunch consisted of 4 mini crab cakes, a bowl of crab bisque, and a GIANT King Crab leg.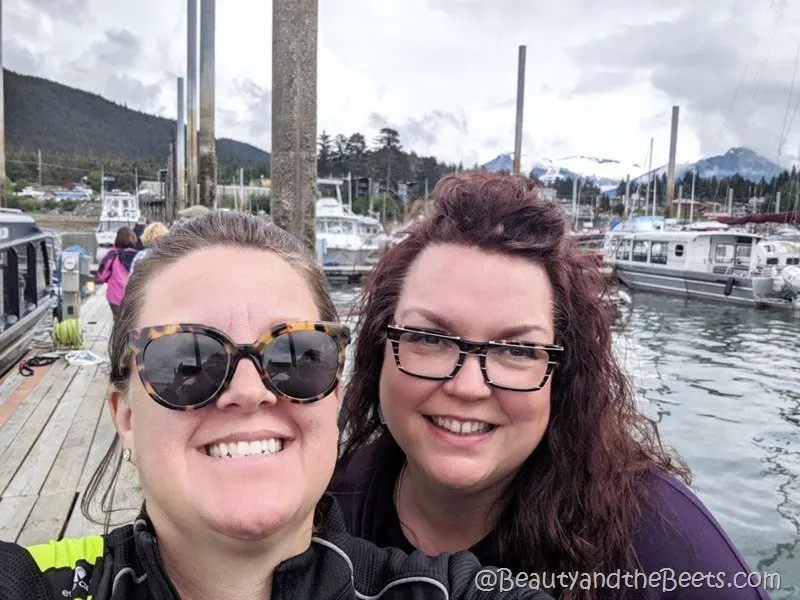 Book your Juneau Whale Watch Tour
The whale watching tours with Juneau Tours range from $115-199 in season, depending on which package you purchase. You can opt for the whale watching tour alone, or pair it with a tour of the Mendenhall Glacier and/or lunch at Tracy's King Crab Shack.

While in Juneau you may also enjoy taking a tour with Juneau Food Tours. <—HIGHLY recommended by the way.