These Pizza Mac and Cheese Bites are the ultimate comfort food. You'll find yourself putting these into your weekly dinner rotation.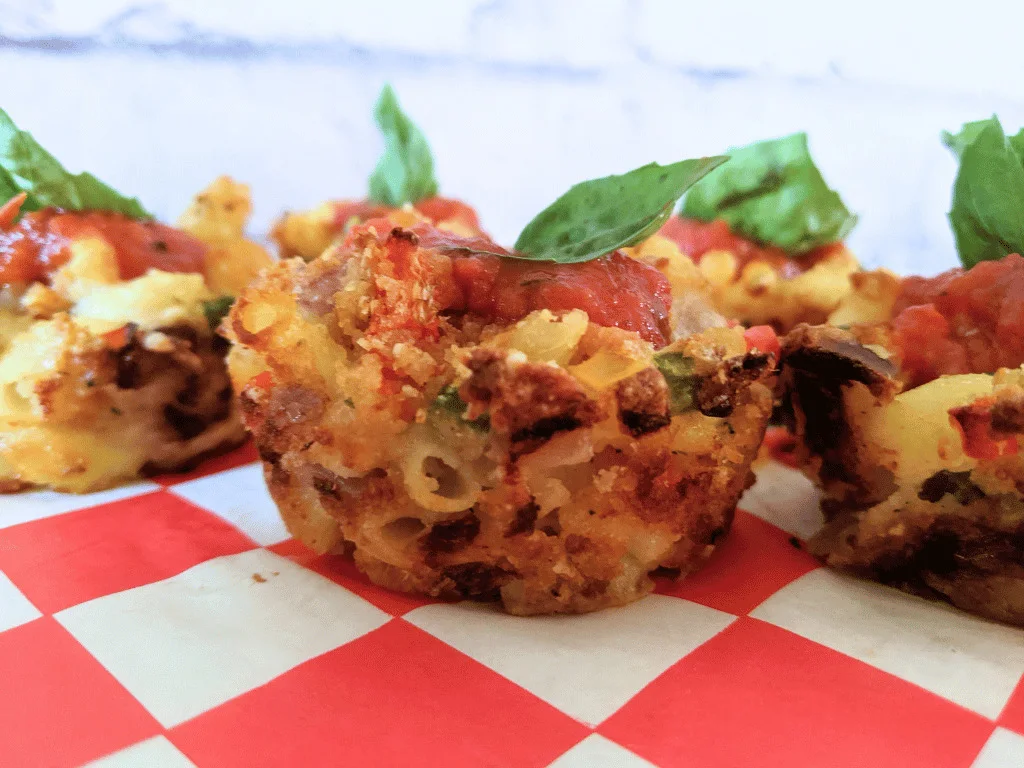 Pizza Mac and Cheese Bites are the ultimate comfort food
Like most young kids, my niece went through a phase where she ate only chicken nuggets and cheese. She got her daily dose of vegetables from ketchup (and her triple intake of sugar). The child didn't even eat pizza or pasta. Luckily, she outgrew that moment and now will incorporate other raw veggies and fruits into her diet.
These mac and cheese are the ultimate comfort food, a combination of two common childhood favorites – pizza with macaroni and cheese.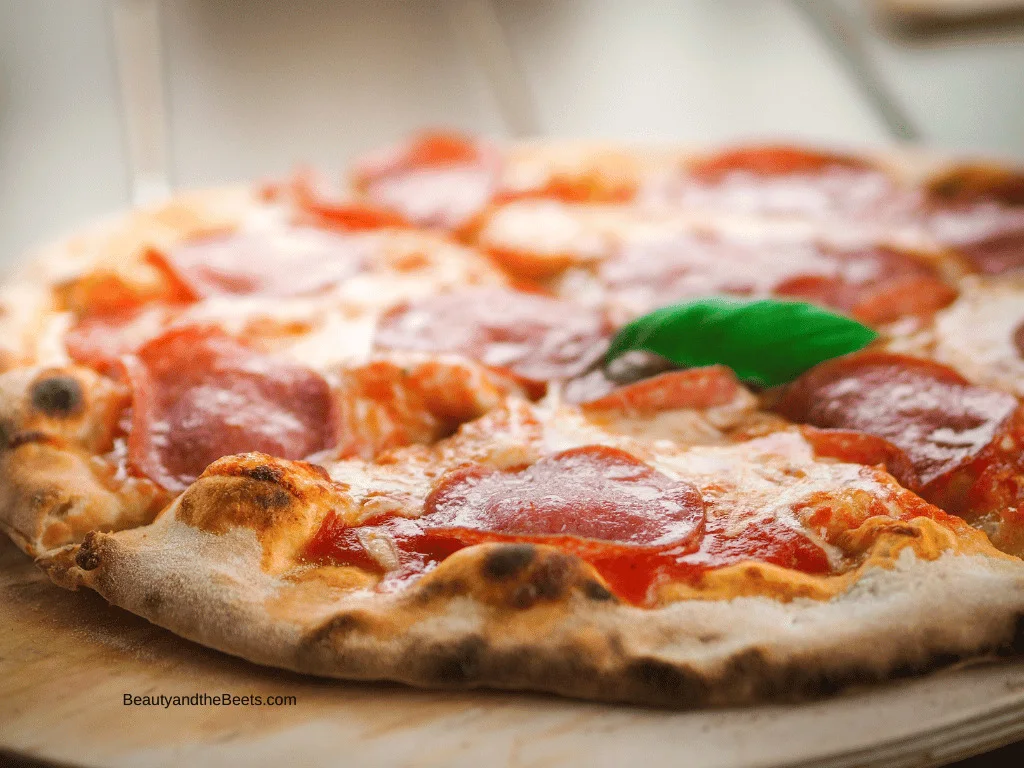 What is your favorite comfort food?
My mother would make me a plate of scrambled eggs and toast if I was in need of some comfort as a child. To this day, eggs and toast are my comfort staple food, but pizza isn't far behind.
Personally I prefer the blue box of macaroni and cheese, but that stuff is so creamy it doesn't translate well into mac and cheese bites. You can bake these cups easier using a muffin tin and the edges get crispy and toasted.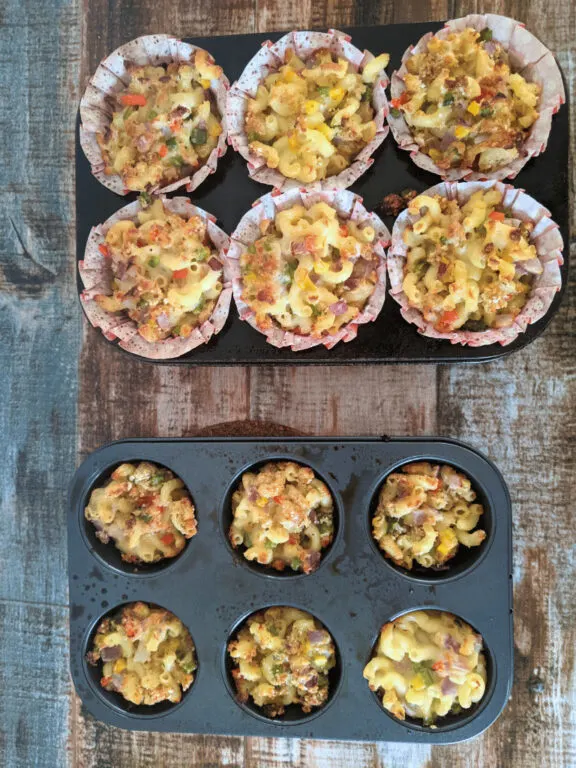 Why make the mac and cheese from scratch?
I make the mac and cheese from scratch so that I can control the salt. MY preference is also to use a gluten free flour as well as Vegan butter. I try to make healtheir choices anywhere that I can. You can even make a batch of your own marinara sauce as well instead of buying the sugary versions at the grocery store.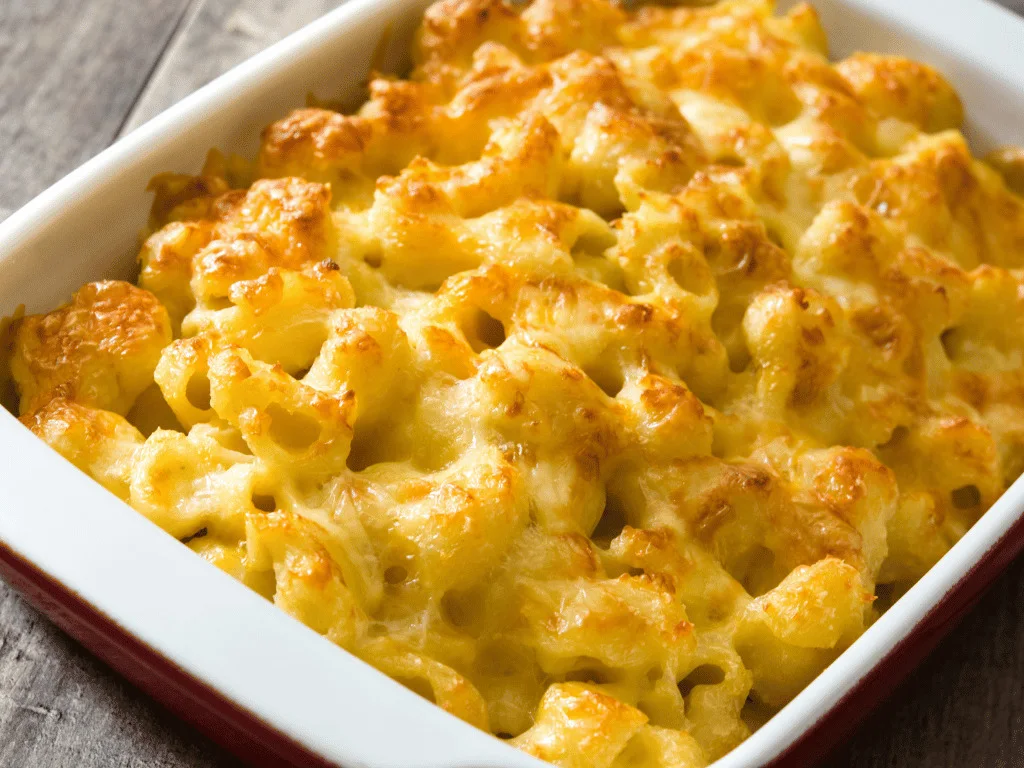 After baking the pasta, I add peppers and onions to the mac and cheese. You can add any of your favorite pizza toppings to your mac and cheese bites – pepperoni, sausage, pineapple, whatever your heart desires.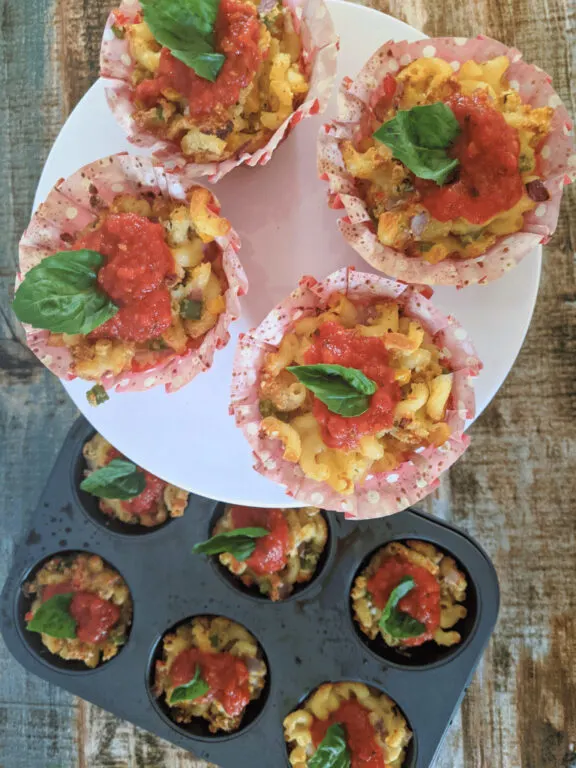 Why Pizza Mac and Cheese Bites?
These Pizza Mac and Cheese Bites are popular in my house. First of all, they are little individual sizes – perfectly portioned. Secondly, each bite can be catered to everyone's specific tastes and diets. You can easily make a few without meat for your Vegetarian family, and extra meat for those young ones who refuse to eat their vegetables.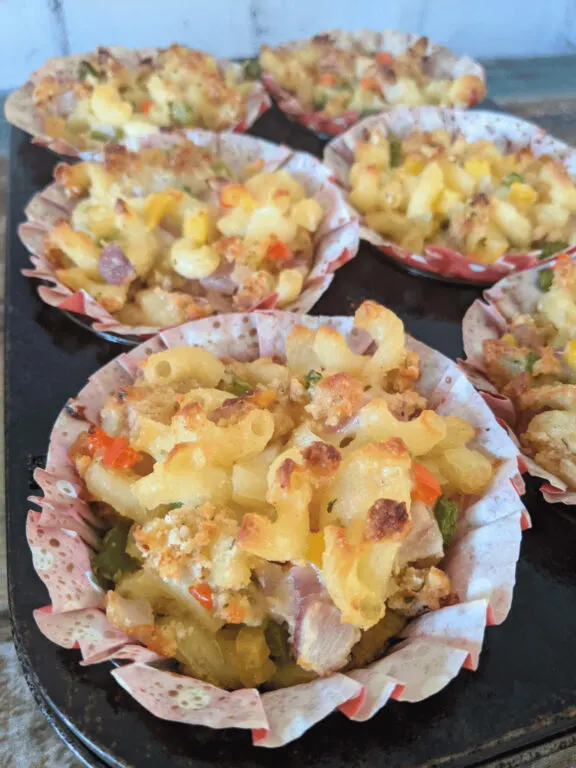 20 Best Comfort Foods in the United States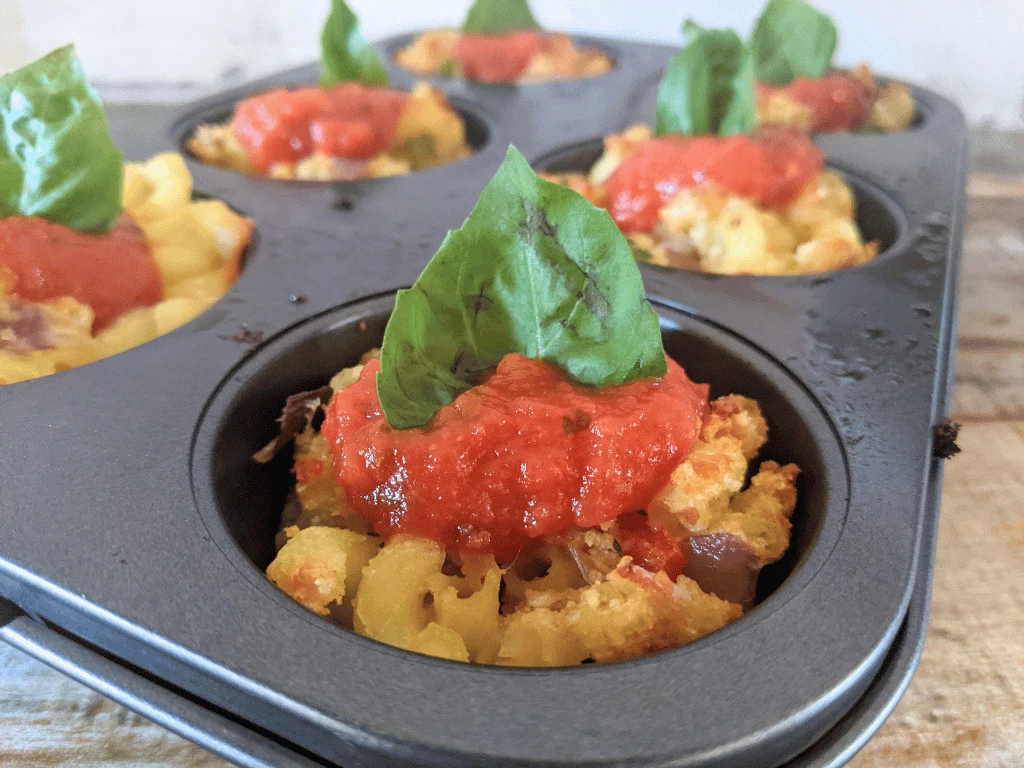 Leave me a comment and let me know what your favorite comfort food is!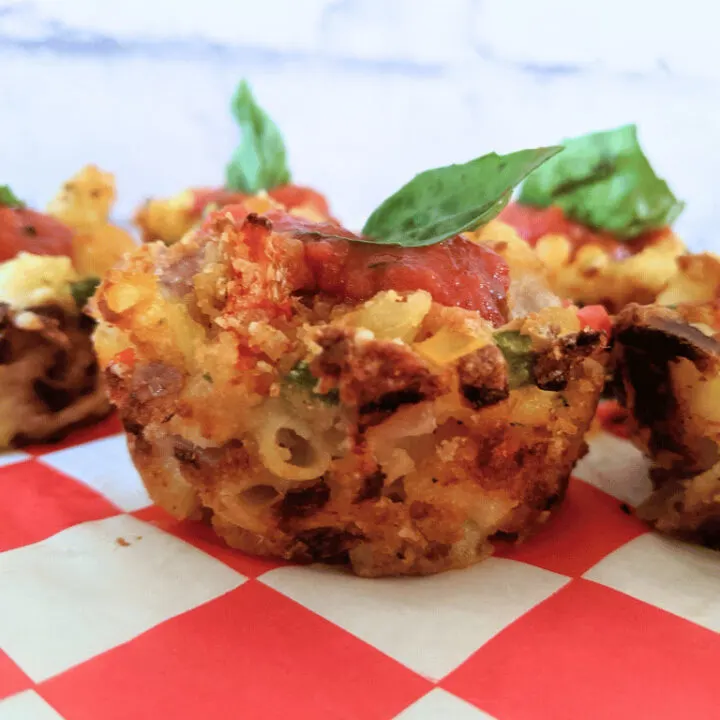 Mac and Cheese Pizza Bites
Vegetarian and Gluten-Free
Ingredients
4 tablespoons butter
4 tablespoons flour (I used brown rice flour)
2 cups milk (I prefer almond milk)
1 teaspoon garlic powder
salt and pepper to taste
2 cups shredded mozzarella cheese
1 cup freshly grated parmesan cheese
8 ounces elbow pasta
1 cup Italian seasoned breadcrumbs
1 cup red and green bell peppers, diced
1 cup white onion, diced
1 cup pizza or marinara sauce
fresh torn basil
Instructions
Preheat oven to 400°F. Line muffin tins with paper liners.
Cook the pasta according to package directions, reserving 1/2 cup of the pasta water.
While the pasta is cooking, melt butter in a medium to large pot over medium high heat.
Whisk in the flour then slowly pour in the milk while still whisking.
Add garlic powder, salt, and pepper.
Simmer 2 minutes on medium heat, just below boiling.
Add mozzarella cheese and 1/2 of the Parmesan cheese. Stir until cheese is melted.
If the cheese sauce is too thick, add the pasta water, one tablespoon at a time until desired consistency is reached.
Add the drained pasta to the cheese sauce and toss to coat thoroughly.
Mix in the seasoned breadcrumbs, peppers, and onions.
Spoon the macaroni and cheese into the prepared muffin cups.
Top each macaroni cup with drizzle of marinara sauce and reamining Parmesan cheese.
Bake until mac and cheese cups are firm and golden brown, about 20-25 minutes.
Before serving, top each cup with a piece of torn basil.