Fresh Strawberry Lemonade is a delicious spin on traditional lemonade and it's easy to make at home!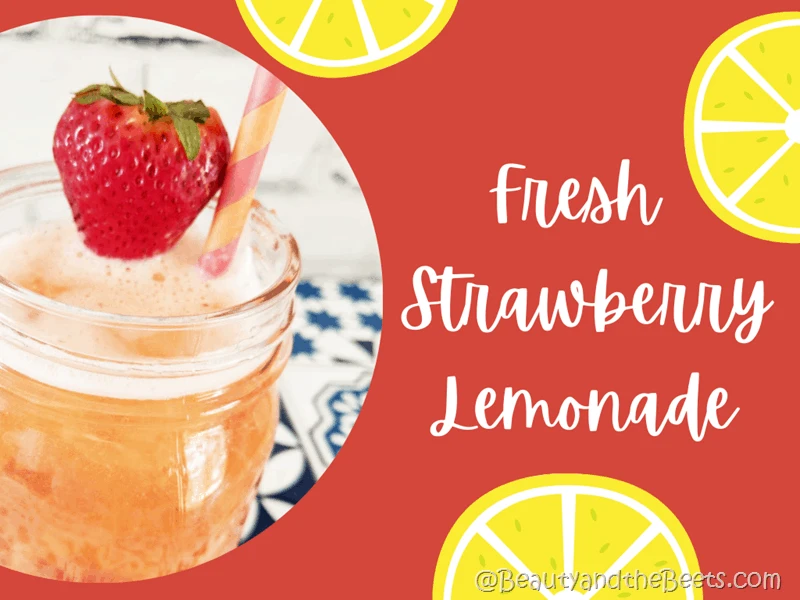 I can't think of anything that's more refreshing in the summer than lemonade. I decided to look up its history and learned that it originated in France as early as 1630, and was a blend of sparkling water, lemon juice, and honey. And lemonade has evolved quite a lot since then. From being mixed with iced tea to herbs to fruits, lemonade is perhaps one of the most versatile drinks on the planet.
Deconstructed Arnold Palmer Tea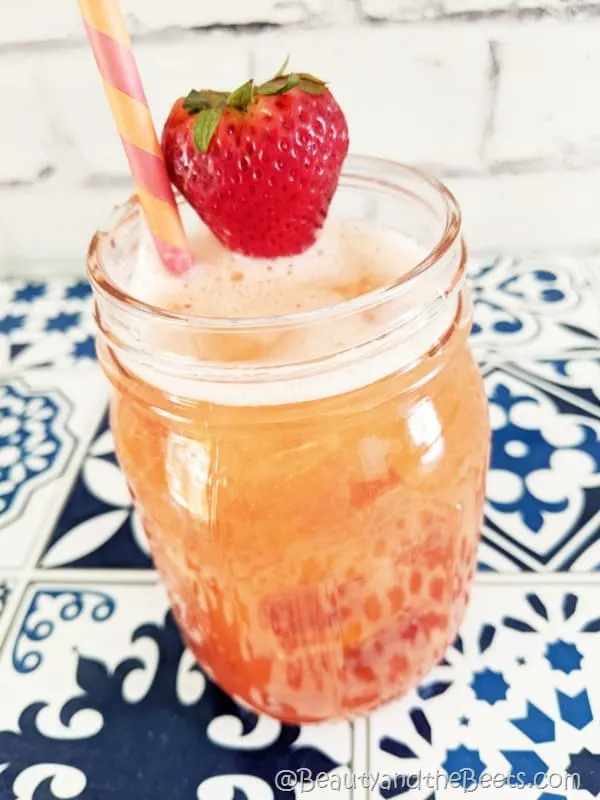 Making lemonade and strawberry puree isn't reinventing the wheel. They are both basic recipes that have been around since the invention of the home kitchen. It's just a delicious option for lemonade at home.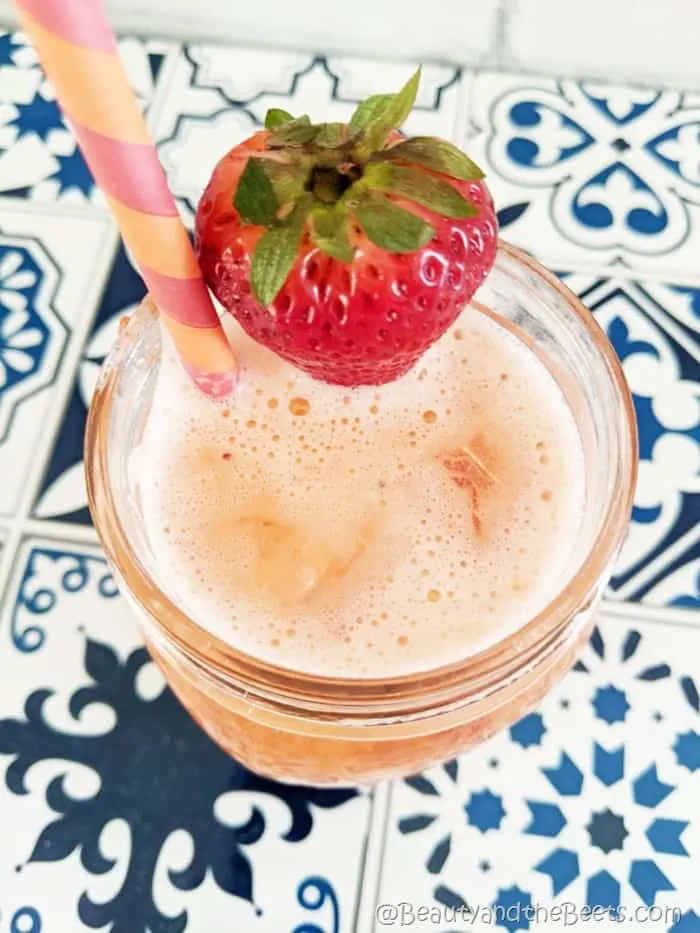 The best part of this recipe is the fact that this recipe is great over rocks, it's delicious frozen in a blender, and it's refreshing poured into popsicle molds.
AND, the strawberries can be replaced by blueberries, raspberries, blackberries, or a combination of any and all.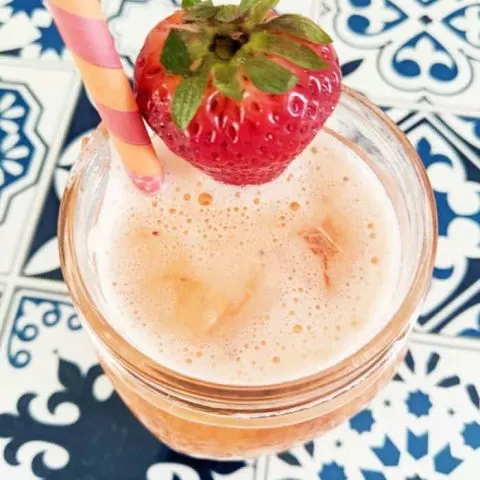 Fresh Strawberry Lemonade
Total Time:
2 hours
20 minutes
Fresh Strawberry Lemonade is going to be your favorite summertime staple!
Ingredients
For the strawberry puree
1-16 ounce package frozen strawberry
1/4 cup white sugar
1 tablespoon lemon juice
1/4 teaspoon salt
For the lemonade
3 3/4 cup water, divided
3/4 cup white sugar
1 cup lemon juice
Instructions
For the strawberry puree:
Add the strawberries, sugar, lemon juice, and salt to a saucepan and bring to a boil.
Turn heat to low and let simmer for 15 minutes.
Pour the strawberry mixture into a blender and blend until pureed.
For the lemonade:
Add 3/4 cup water and the sugar to a saucepan over medium heat. Stir until the sugar dissolves.
Remove from the heat and let cool about 15 minutes.
Into a large pitcher, add the cooled syrup, lemon juice, and remaining 4 cups of water.
Add the strawberry puree to the lemonade to taste.
Put the pitcher in the refrigerator until lemonade is chilled.



**This post contains affiliate links. I only link to products that I use myself and believe in. Your support is greatly appreciated.**