Welcome to Brussels sprouts 101: How to roast Brussels sprouts like a boss.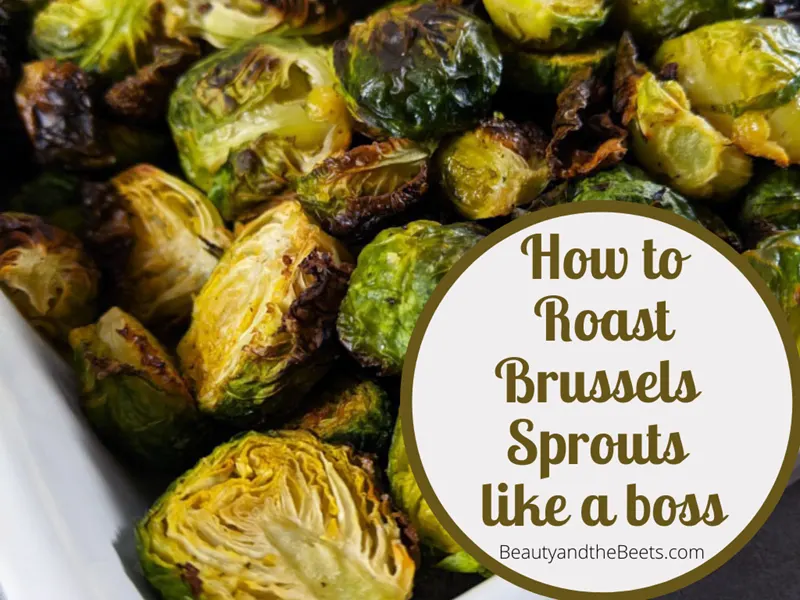 I can't remember the first time I tasted a Brussels sprout. All I do know is that I was very young. I was a child in the late 70's/early 80's when the only way most people prepared these little cabbage balls was by boiling them. Which in turn made the entire house smell pungent and bitter. Not in my family though. My Mother has been making the most amazing tarragon marinated Brussels sprouts since the 1960's. And to this day it is one of my most favorite dishes in all of gastronomy. Yes, I may have been one of the only children of Generation X to loooooooooove Brussels sprouts growing up.
Suddenly roasted Brussels sprouts are trendy
Somewhere between the 1980's and today someone started roasting Brussels sprouts. And then we began eating them raw, and sautéed, and fried. Suddenly they became staples in fancy eating establishments. Brussels sprouts became cool and trendy.
And by the way, the proper term is Brussels sprouts, not Brussel sprouts. I know, the proper way with the -s sounds funny and a bit tongue twisty. And the B in Brussels is always capitalized as these little sprouts were first cultivated in the city of Brussels in Belgium centuries ago. Now you know.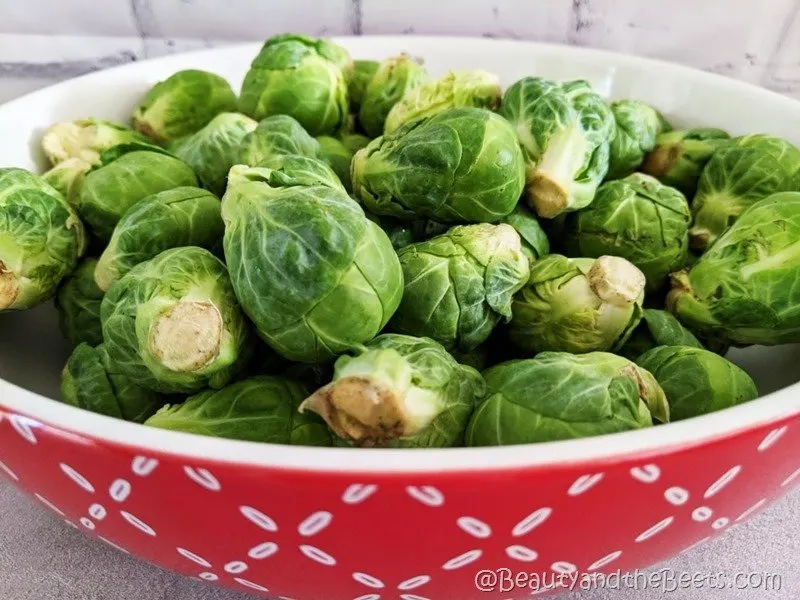 The definition of pungent
Now it's OK if you hate Brussels sprouts. My Stepfather won't touch them with someone else's fork. Most people that hate them probably grew up with a parent that boiled them. As much as I LOVE Brussels sprouts, even I can't tolerate them boiled and mushy. As stated earlier, boiling them makes the house smell pungent. I asked some of my friends on Facebook to describe what pungent means to them and I got answers from "very strong in a nasty way" to "the oldest moldiest cheese" to "foul tasting like dirty socks". I can't stop laughing. If you ever want to know what your friends REALLY think, ask them to describe what the word "pungent" means to them. (By the way, the textbook definition of "pungent" means "having a sharply strong taste or smell".)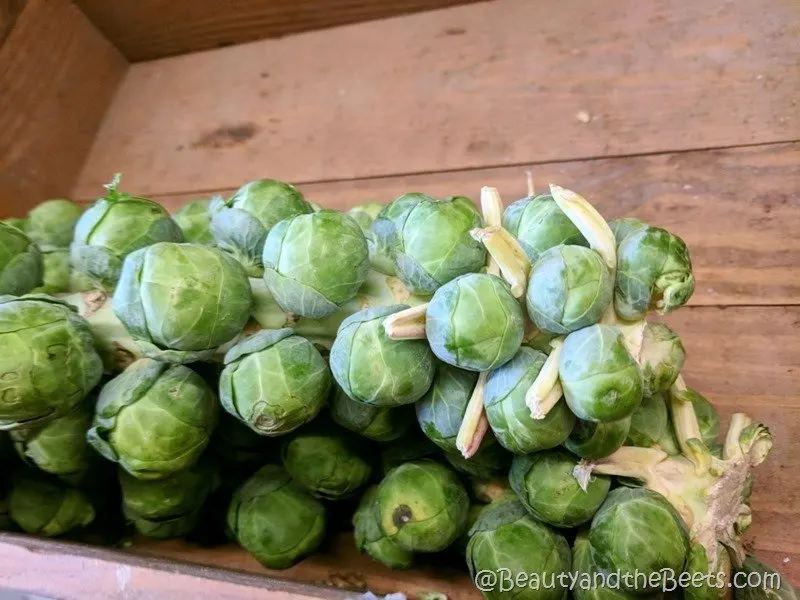 Brussels sprouts are healthy…blah blah blah….
What I am not going to do is tell you all the healthy benefits of Brussels sprouts because I think we all know we should be eating a variety of vegetables. And we all know vegetables, especially the cruciferous ones, are packed with vitamins and minerals. I will save listing all of Brussels sprout's magical charms for my cookbook.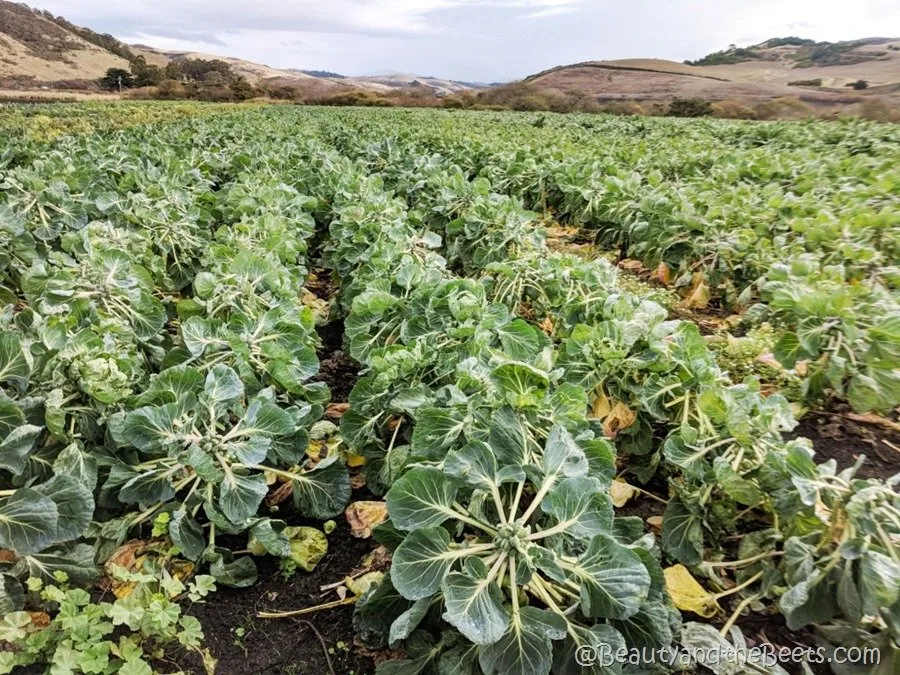 Where Brussels sprouts come from…
I recently (pre-Covid) took a trip out to San Mateo County, California to visit a handful of Brussels sprouts farms. Ninety percent (90%) of all Brussels sprouts that are grown in the United States are found in San Mateo, Santa Cruz and Monterey counties in northern California. But that's a post for another day, or for the cookbook.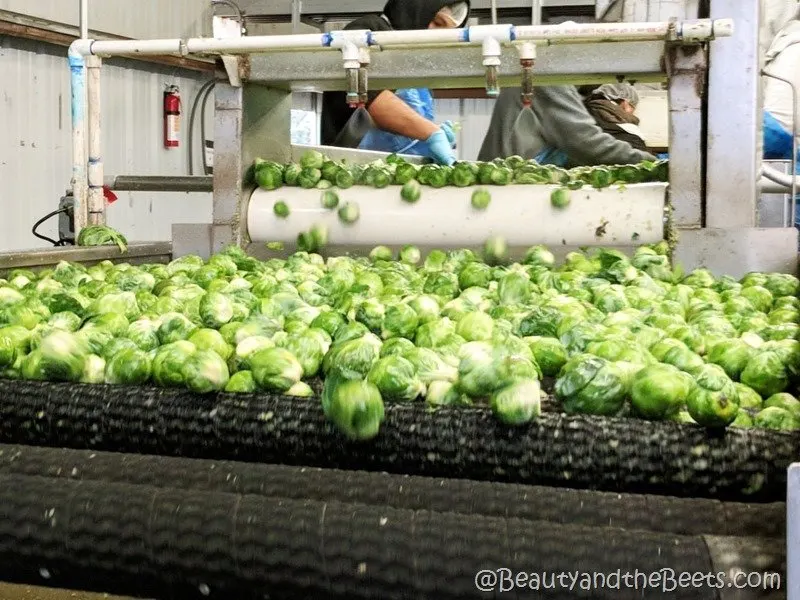 Let's start simple
If you are new to the world of preparing Brussels sprouts, start simple. I am going to show you how to roast Brussels sprouts like a boss. The recipe is super simple. And I promise you, your house is NOT going to smell like moldy cheese or dirty socks.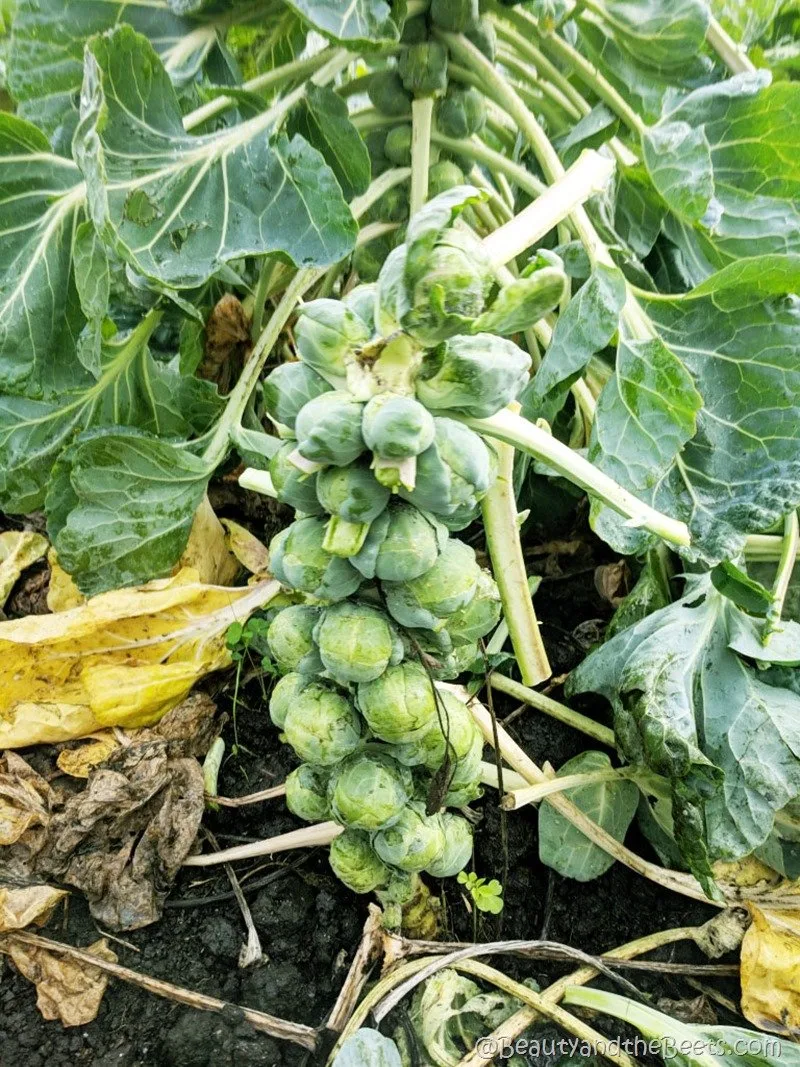 Buy Brussels sprouts fresh, but off the stalk
First, I highly recommend buying Brussels sprouts already off the stalk. Many high end fancy grocers will sell them still attached to the stalk on which they grow from the ground. I have found that buying them on the stalk does not make the sprouts taste any fresher than if you buy them already de-stalked. Most grocers will sell them in netted or plastic bags fresh in the produce aisle. Here in Florida we can pretty much find them year round. Sometimes they are as big as a golf ball, sometimes they are as tiny as an ordinary marble. It's best to pick up a bag where they are somewhere in between if at all possible.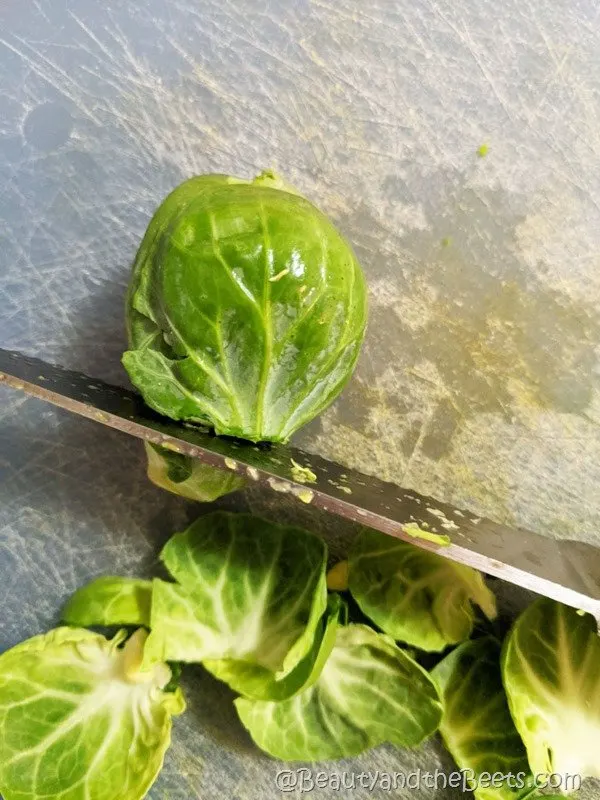 How to Roast Brussels sprouts
Second, preheat the oven to 425°. While the oven is preheating, cut off the little knobby end of each sprout, then gently peel off the top layer of the leaf. Sometimes the leaf falls off by itself while you are cutting them and that is OK. No need to peel off more than the top layer if that happens.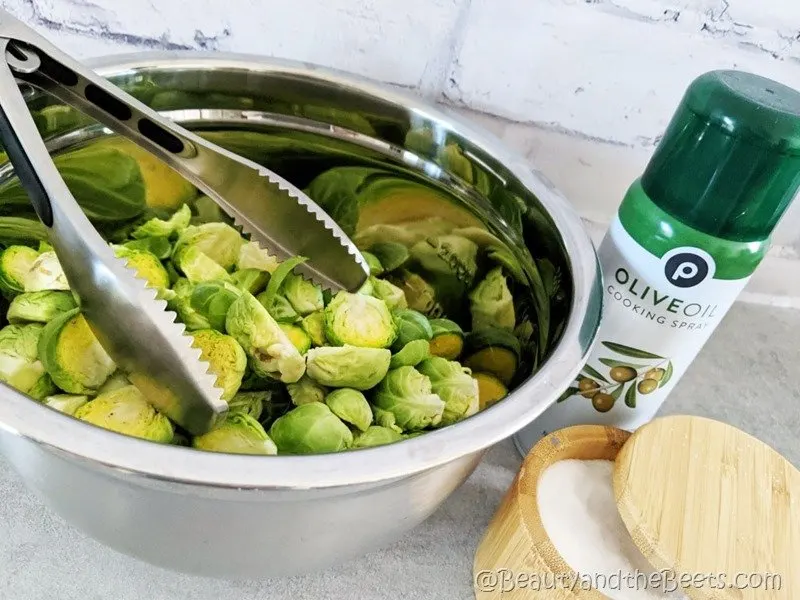 Next, cut each sprout in half and place them in a medium sized mixing bowl. Drizzle the sprouts with olive oil – BUT WAIT!! Read the next paragraph.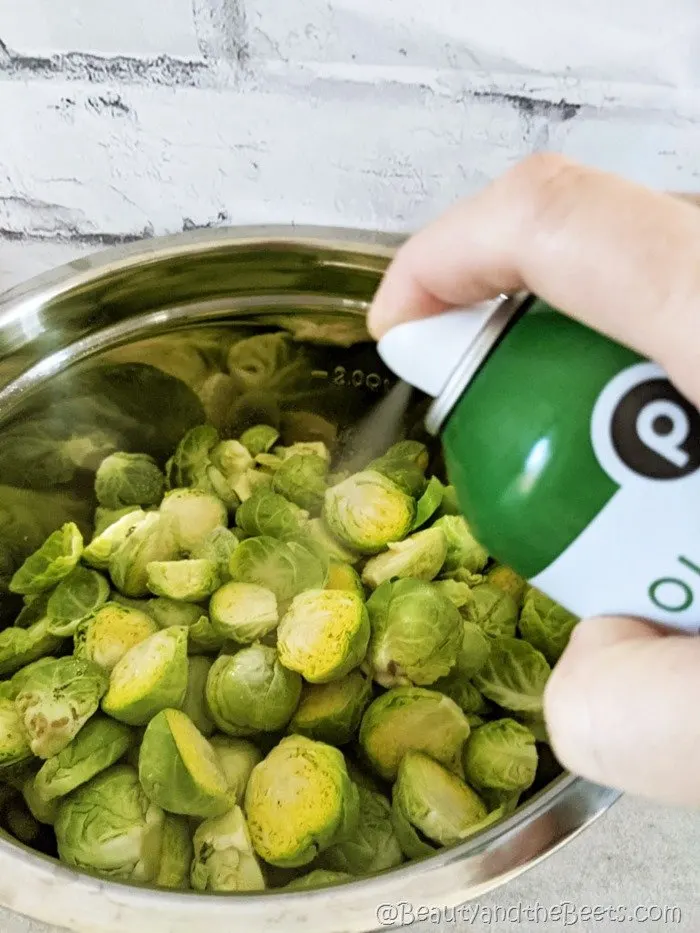 The key is to use a very tiny amount of oil. Too much oil will make your sprouts mushy and too little oil won't allow them to get crispy. I recommend about 1-2 tablespoons of a good quality olive oil to one pound of Brussels sprouts. I personally prefer using an oil spray as it will spread more easily. But again, don't over spray. Use tongs to toss the sprouts with the oil.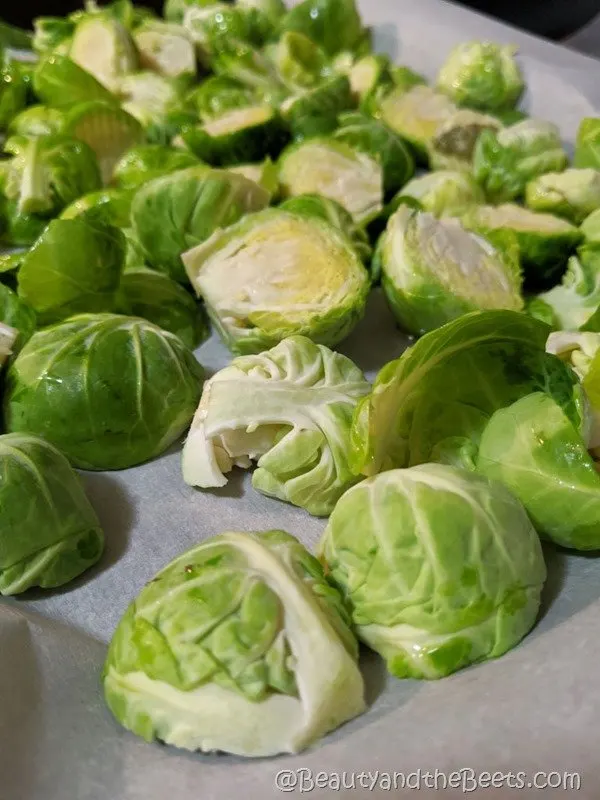 Then spread the sprouts out on a parchment paper covered baking sheet. Do not overcrowd the Brussels sprouts or you will steam them instead of roast them. If at all possible, try not to let them touch each other. (It's OK if they do a little bit and use two sheet pans if needed). Sprinkle a little sea salt over the sprouts (but don't over salt).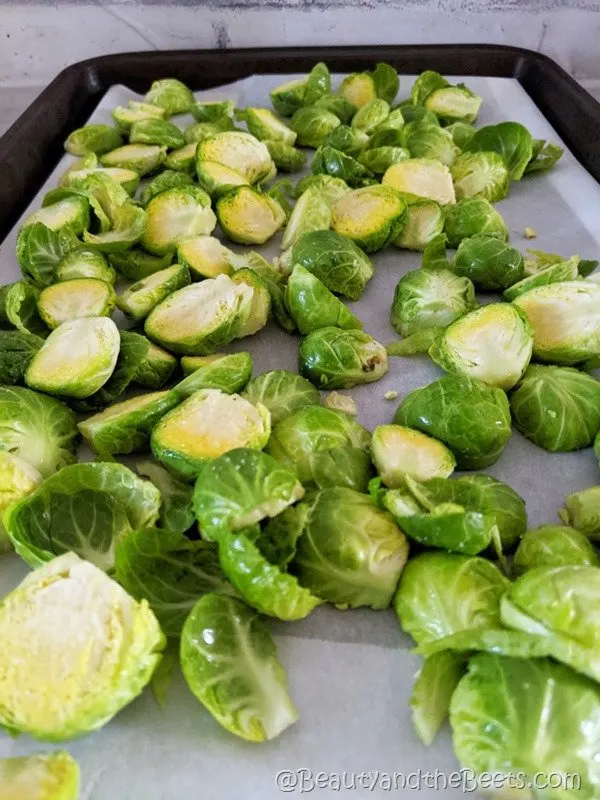 Roast your little cabbage balls of joy for 20-25 minutes. I like to shake the pan about halfway through just to ensure even roasting.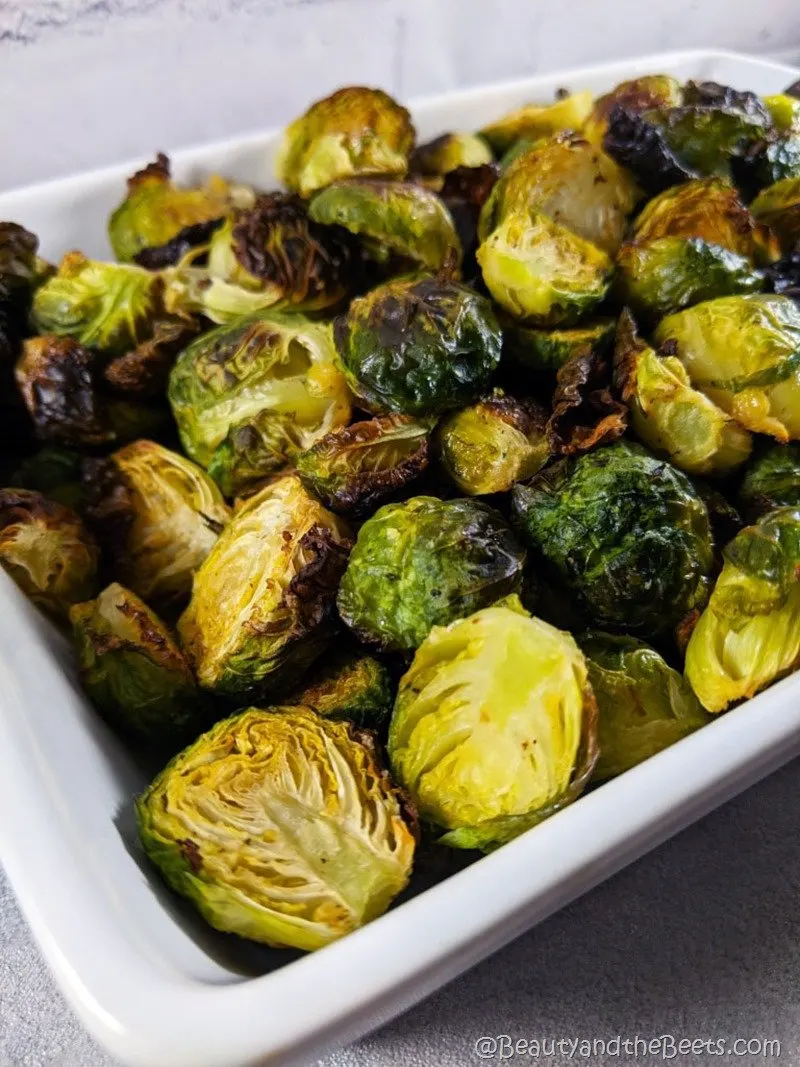 This recipe is just the very basic way to roast Brussels sprouts. I love them just plain with salt. If you absolutely need to add something else to spice up the flavor, try sprinkling a little balsamic vinegar over the roasted sprouts, or adding a bit of hot sauce. Simple.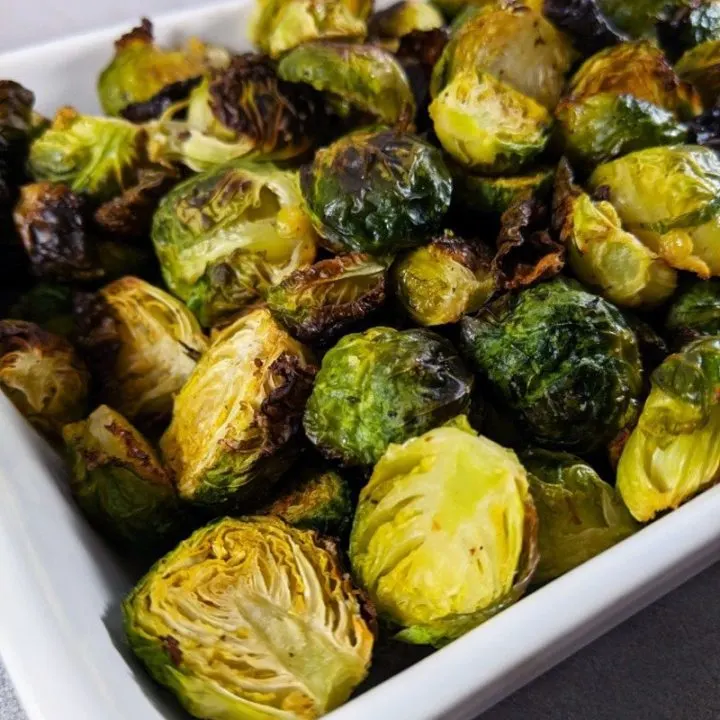 How to Roast Brussels Sprouts like a Boss
The easiest way to roast Brussels sprouts.
Ingredients
1 lb. fresh Brussels sprouts
Instructions
Preheat oven to 425°
Trim the knobby edge of the Brussels sprouts and remove any yellowing outer leaves.
Cut each sprout in half and add to a medium size bowl.
Drizzle oil (or use spray oil) over sprouts (do not use too much oil or the Brussels sprouts will be mushy).
Add a pinch of salt into the bowl over the sprouts. Use tongs to mix the oil and salt with the sprouts.
Spread the Brussels sprouts out on a parchment paper lined baking sheet. Space the sprouts out so they are not touching. You may need to use two sheet pans.
Roast the sprouts in the pre-heated oven for 25 minutes, shaking the pan halfway through.
Remove from oven and serve immediately.
Here are some other Brussels sprouts recipes you might enjoy:
**This post contains affiliate links. I only link to products that I use myself and believe in. Your support is greatly appreciated.**