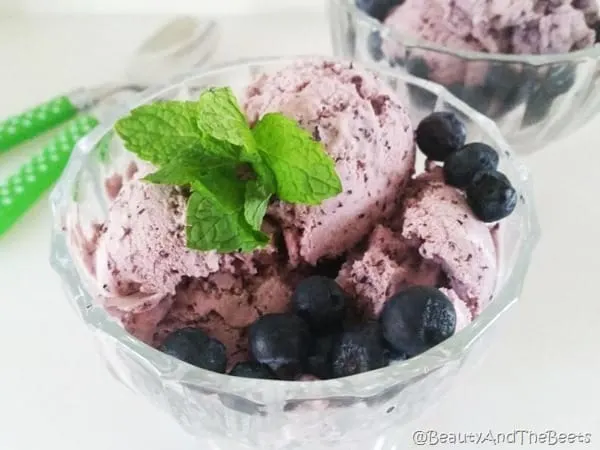 Summer – flip flops, swimming pools, lemonade and frozen yogurt. Can I just get a round of applause for frozen yogurt? Ever since my Mom gifted me with an ice cream maker I have been churning all sorts of flavors out. And while Mr. Beet and I love the more traditional flavors like chocolate and vanilla, we also love to experiment with fresh fruit. This week we made Lemon Blueberry Cheesecake Frozen Yogurt and it churned out great (see what I did there?)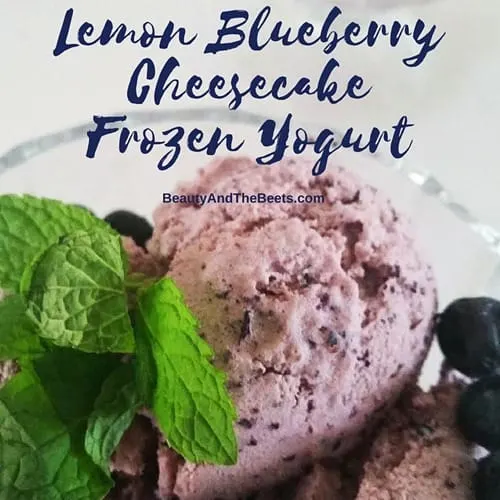 For me personally, you add the flavor of cheesecake to anything and you can count me in. As soon as I master a Brussels Sprouts Cheesecake Casserole I will let you know. For now I think I will just stick with frozen yogurt.
I went on a blueberry recipe binge a few weeks ago when I entered a contest in which I won a flat of blueberries. That's 12 pints. That is a lot of blueberries for Mr. Beet and I. We made blueberry lemonade, maple blueberry oatmeal bites, lemon blueberry French toast, blueberry sauce and blueberry butter. Plus there were plenty of pancakes and muffins along the way. Frozen yogurt just seemed the next logical step.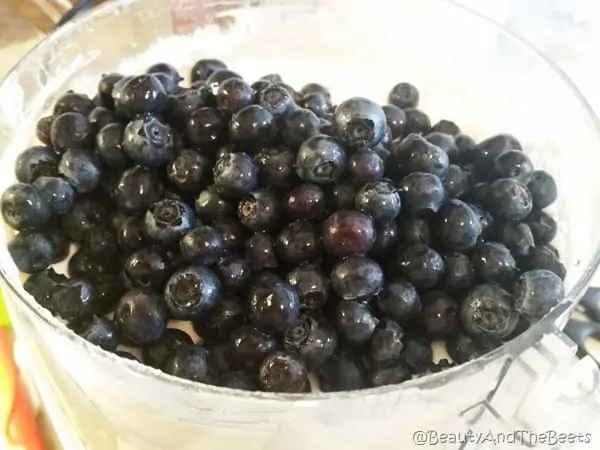 As with any great recipe, there is something to be said about using quality ingredients. I prefer to use real vanilla beans instead of a vanilla extract. I used to be very intimidated by the thought of scraping my own bean but in my opinion, it really can make or break a recipe. The key is to scrape just the seeds and not the stringy part of the bean pod. And bean pods nowadays are very common to find in the spice section of your local grocery store.

I also find it makes a difference to use fresh blueberries and lemons, though I only use the zest of the lemon. The zest is what really gives a dish a real lemon kick.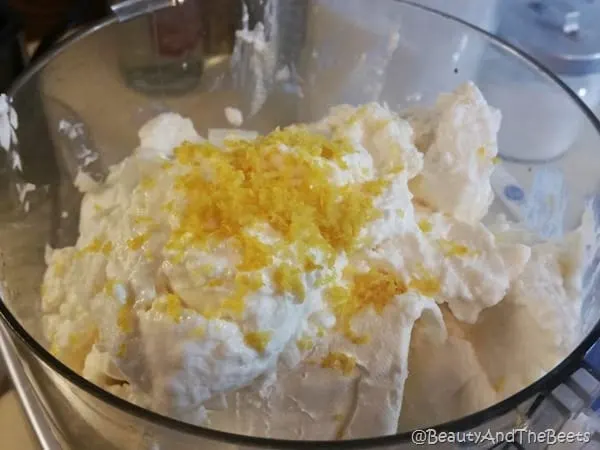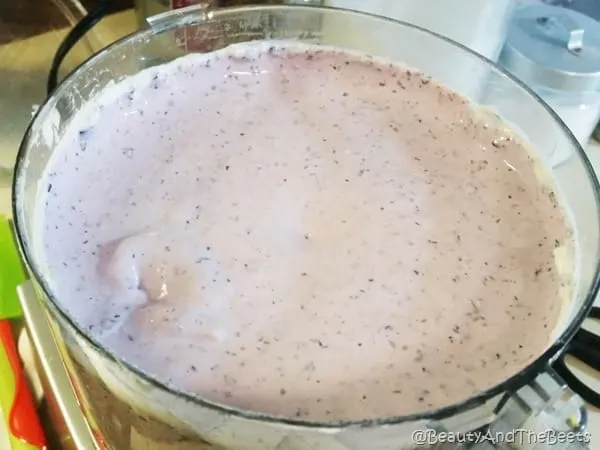 Well, as most of the frozen treats I have made, this Lemon Blueberry Frozen Yogurt didn't stick around in my freezer for very long. I hope you enjoy the recipe and happy summer!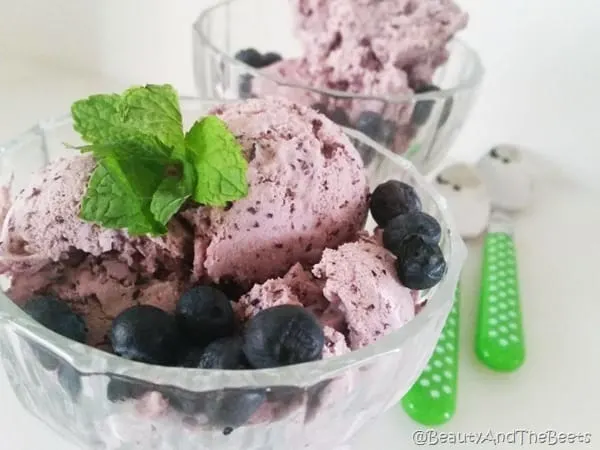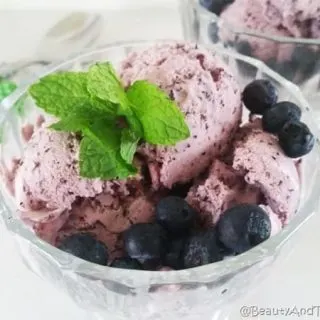 Lemon Blueberry Cheesecake Frozen Yogurt
Ingredients
3 cups plain non-fat Greek yogurt
8 oz. cream cheese,, fat-free is fine
1 whole vanilla bean , scraped
2 tbsp. lemon zest
1/8 tsp. salt
1/3 cup honey,, or 10 pkts Truvia
1 pint fresh blueberries,, stemmed and washed
Instructions
Add yogurt, cream cheese, vanilla bean seeds, salt, honey and lemon zest to the bowl of a food processor. Pulse until mixture is blended.
Add the blueberries to the bowl and pulse enugh to blend the blueberries but leave some of the berries chunky.
Place the bowl in the refrigerator for an hour until mixture is cold.
Freeze according to your ice cream maker's instructions. Frozen yogurt can be stored up to 7 days in the freezer.
Pin this recipe for later: