Southern Style Sweet Tea Recipe – here's how to make the house wine of the South.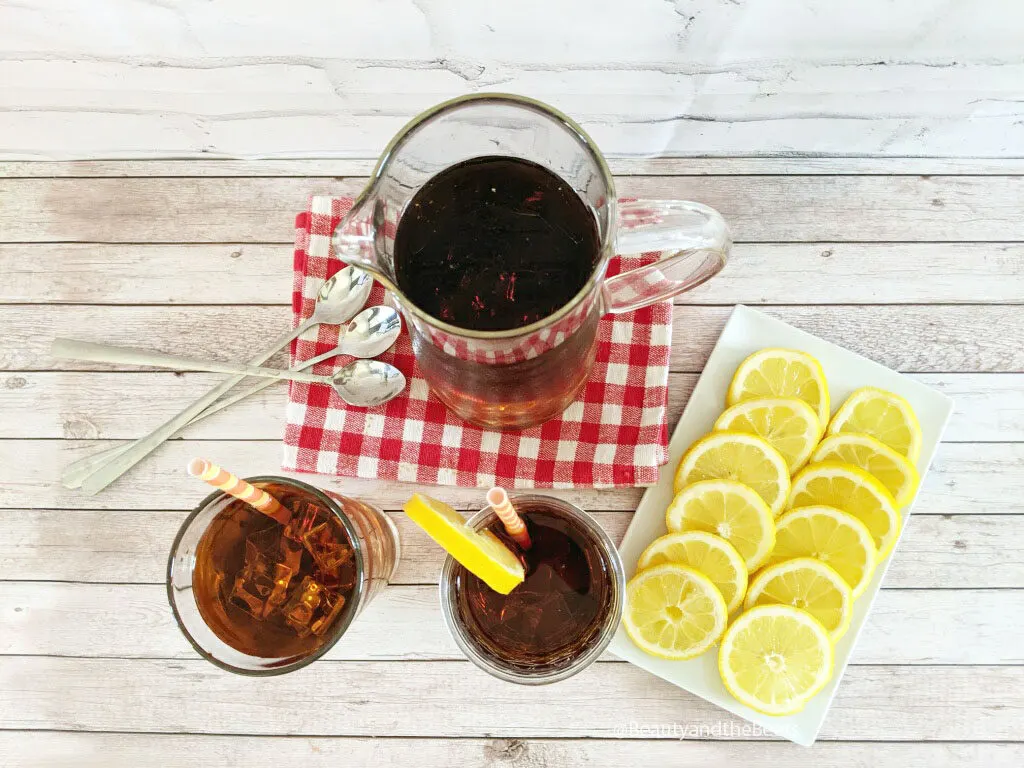 Many many years ago I was living in Philadelphia where iced tea is served unsweetened with a side of sugar packets in most restaurants. While on a trip to California, I ordered a glass of tea at a sushi restaurant, and they brought me a mango flavored tea served over ice. I asked the server for a regular tea and was met with a confused stare. "That is a regular tea m'am."
Apparently, a regular tea in Los Angeles means something fruity. While on the East Coast, a regular tea is unflavored and unsweetened. And don't get me wrong – I love a fruity glass of blackberry tea or a tall refreshing Arnold Palmer, but being a born and bred Virginian, my heart is in the South. My heart belongs to Southern style sweet tea.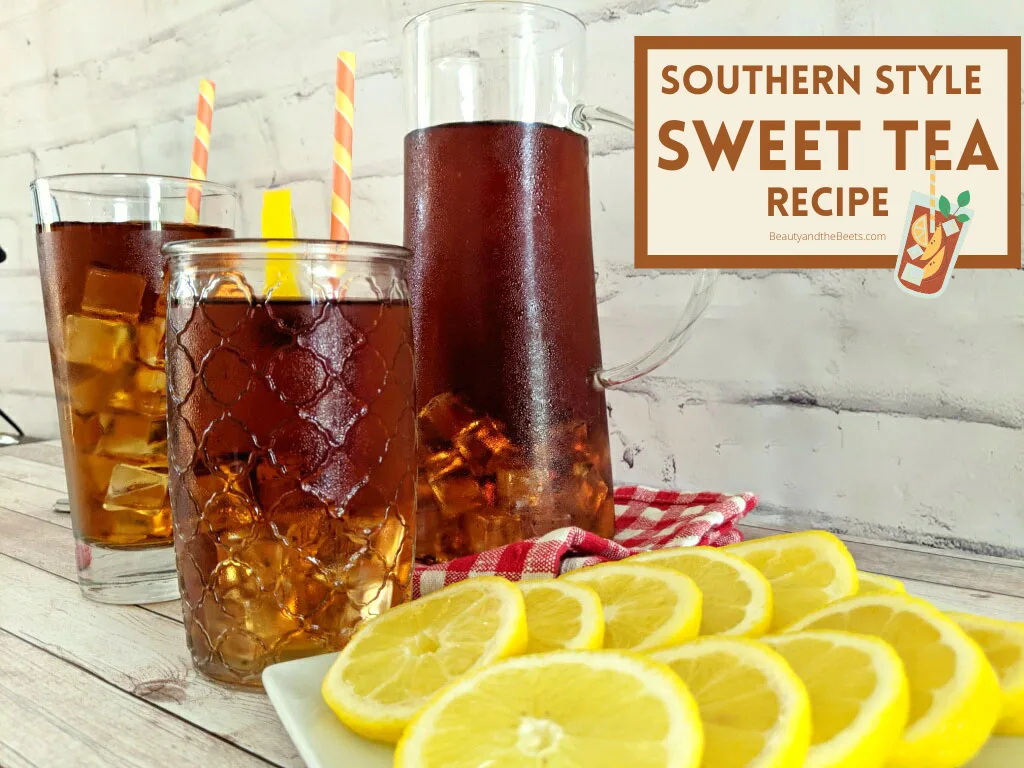 The House Wine of the South
However, if you venture into the Deep South, a regular tea is what the rest of us refer to as sweet tea. Like the kind of sweet that makes you happier than ol' Blue layin' on the porch chewin' on a big ol' catfish head. The kind of sweet that will have you saying "y'all" and "hankerin'". (Learn to speak Southern here)
Sweet tea is often called the "house wine of the South" – it's just an everyday staple you'll find in most Southern kitchens.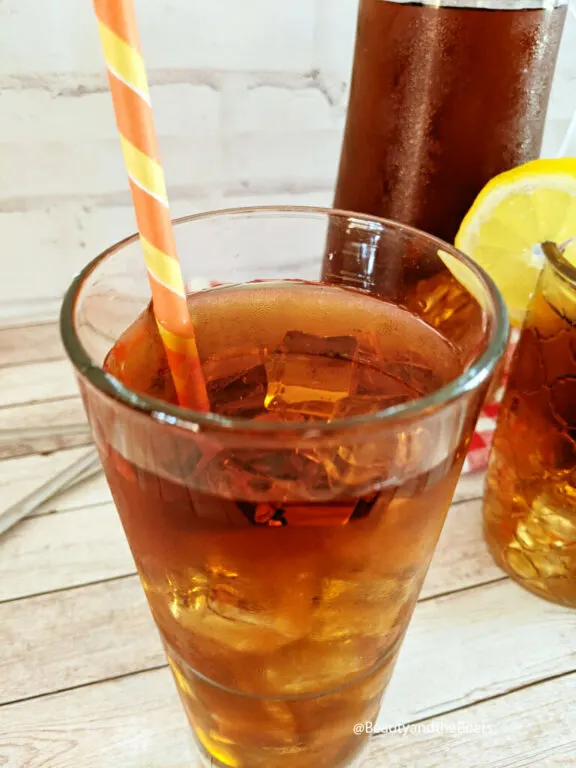 It's all about the sugar.
I love my sweet tea. And yes, one can go to the grocery store and buy a gallon of sweet tea, but a true Southerner knows the only way to make the wine is to whip it up in your own kitchen. Here I bring you my tried and true Southern Style Sweet Tea Recipe.
It's all about the sugar. And yes, of course we all know sugar in large amounts is bad for the body. We all know we are supposed to be cutting back on sugar. We all know that so many of our foods are loaded with hidden sugars.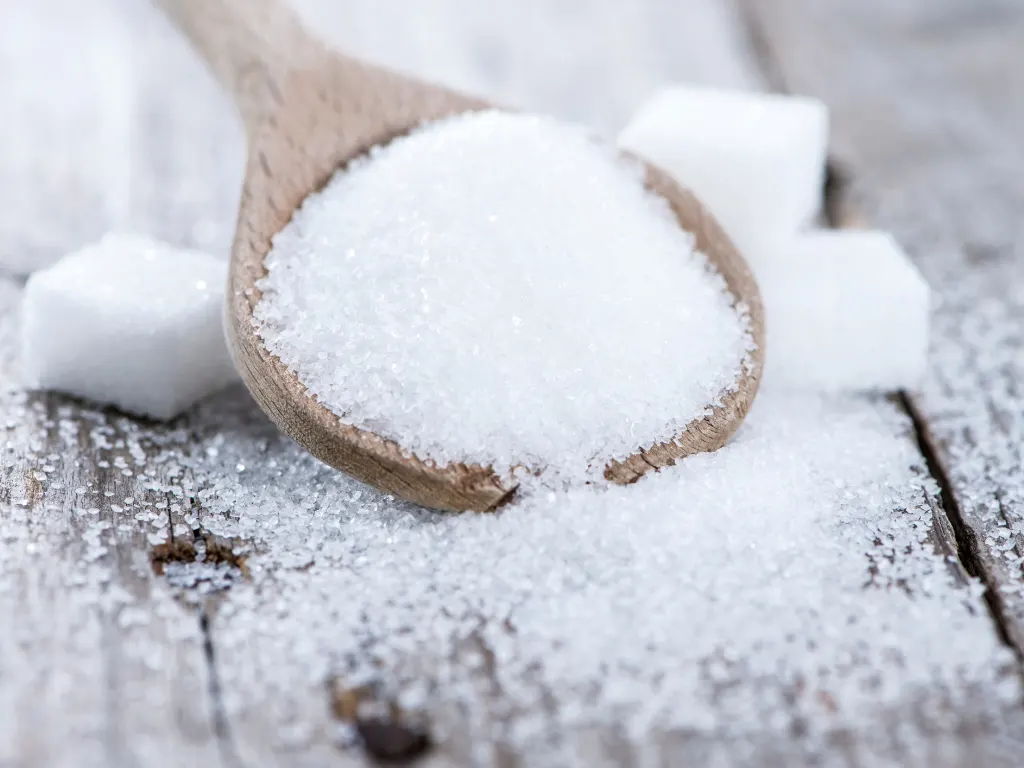 And that's the beauty of sweet tea. Authentic Southern sweet tea isn't trying to hide itself behind high fructose corn syrup and aspartame. No, Southern style sweet tea is honest and upfront. "I'm loaded with sugar, real sugar y'all."
And don't try pulling a fast one. Real Southern style sweet tea requires white sugar. REAL white sugar. Don't even think of swapping in healthier coconut or date sugar. True Southern style sweet tea must be made with good ol' fashion granulated white sugar. (Honestly- if you really want to- use the healthier stuff if you want but don't say I didn't warn you.)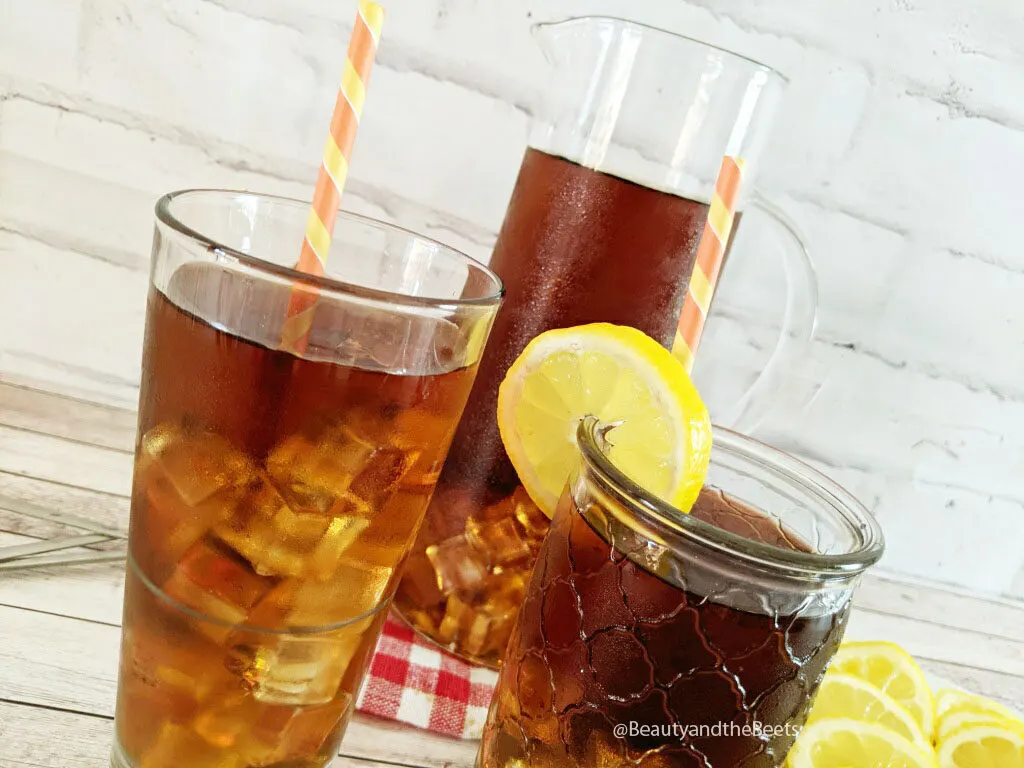 To lemon or not to lemon. That is the question.
And lastly, there is the debate of to lemon or not to lemon. I took a poll on Instagram on whether or not to add lemon to sweet tea. And a whopping 84% take lemon with their sweet tea. That's just wrong. I am all for lemon in a big glass or pitcher of unsweetened tea, or on the side of an Arnold Palmer, but not in sweet tea. That's cattywampus y'all.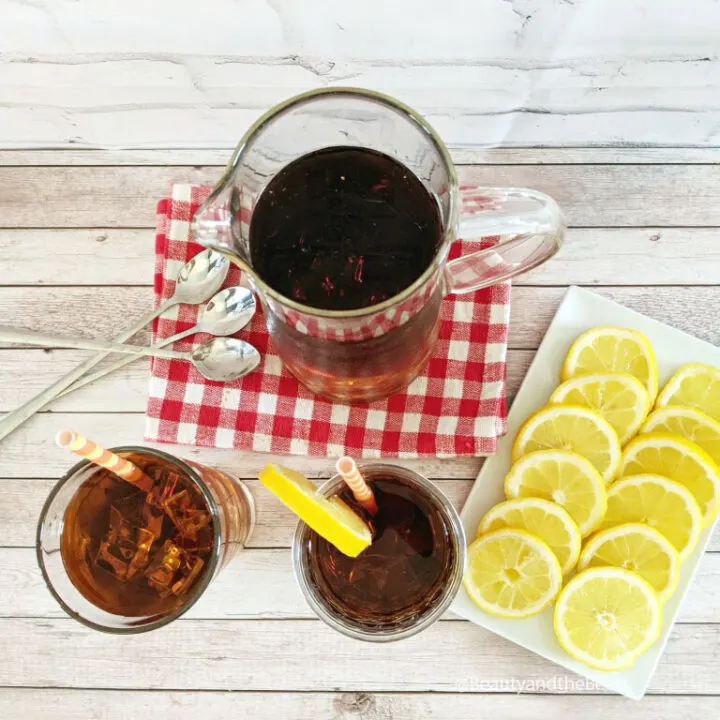 Southern Style Sweet Tea Recipe
The most delightful Southern style sweet tea recipe on the planet. This is the real deal y'all, this ain't for the faint of heart.
Ingredients
2 cups water, for boiling
6 cups cold water
Instructions
Place the six teabags and baking soda in a teapot or large bowl.
Boil 2 cups of water, then gently pour over the teabags and baking soda.
Let steep for 15-20 minutes.
Remove the teabags and pour the hot tea into a glass or ceramic 2 quart pitcher.
Add the sugar and stir well.
Add the 6 cups of cold water and stir.
Let cool until ready to serve.
Serve with lemon and mint, if desired.
You know what would pair wonderfully with a tall refreshing glass of sweet tea? A Master's Pimento Cheese Sandwich!